Cupcake Decorating Class
RECORDED KIDS BAKING CLASS

Here comes the online baking classes for kids! Summer has come and gone and we're sure you missed this year's baking class for kids. Good thing you can now enjoy this class all year long. In this recorded baking class, the kids will learn how to bake chocolate and vanilla cupcakes from scratch.
Teacher Heart gets down to business as she teaches your little ones to decorate their cupcakes with the "Under The Sea and Beach Theme"! Your young bakers will be happily decorating their cupcakes and will be making cupcakes enough to share for the fam!
You will need the following if you plan to participate in the class:
Requirements:
VANILLA CUPCAKES
unsalted butter, softened
white granulated sugar
vanilla extract
whole eggs
evaporated milk or fresh whole milk
MAYA All Purpose Flour
MAYA Cake Flour
baking powder
fine salt
Cupcake liners, for the cupcake pan
CHOCOLATE CUPCAKES
MAYA All-Purpose Flour
MAYA CAKE FLOUR
baking powder
baking soda
salt
unsweetened cocoa powder
instant coffee powder
fresh whole milk or evaporated milk
white sugar
light brown sugar
dark/golden brown sugar
large eggs
canola oil
vegetable/ any neutral flavor oil
vanilla
cane vinegar or white vinegar
Cupcake liners, for the cupcake pan
FROSTING
sweetened non-dairy whipping cream, for icing
Gel food coloring, as needed
Candies, as needed
Piping tip and piping bag, as needed for chosen design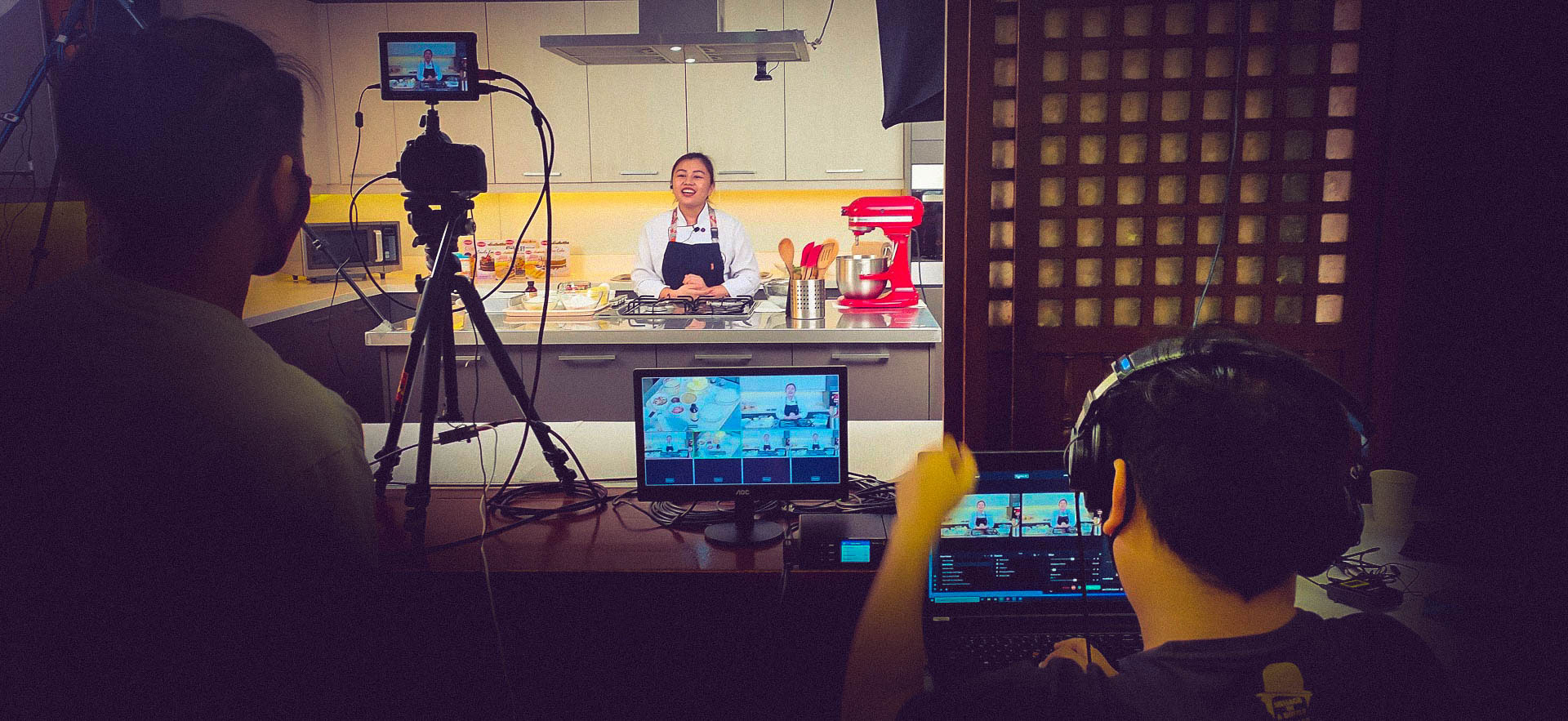 Our Chef Instructor
Chef Heart Cadiente is one of Maya Kitchen guest instructor, a Registered Nutritionist Dietician, she is a former Research and Demonstrator of The Maya Kitchen Culinary Arts Center but now, she opted to pursue her dreams to be a business proprietor having her own baking ingredients supply shop and a made to order cakes and pastries.
How It Works
After you register and pay for the recorded class, we will send you the course outline, a recipe card, and preparation sheet (complete with shopping list, equipment needed and set-up tips)
Our chefs will be available to answer your questions via email.
Note: Payment becomes non-refundable once you have received the course outline, recipes, and shopping list which will be sent to you within 24 hours after payment verification.