Korean Online Cooking Class
RECORDED CLASS

Excited to learn Korean Cooking?
Get ready to begin a magical journey to the KDrama land as you learn how to cook an authentic Beef Bulgogi Stew (Bulgogi Jeongol) and the mouth watering Sweet Crispy Korean Fried Chicken (Dakgangjeong). These are simple and easy dishes but brings you right inside your favorite KDrama experience.
Online Korean cooking classes are a great way to explore the cuisine of the country even if you can't visit in person. With this guided Korean cooking class, you will learn how to make these Korean dishes. Even if you have no cooking experience, you'll be in good hands with The Maya Kitchen Kdrama approved chefs. Book your favorite from the list below.
You will need the following if you plan to participate in the class:
You will need:
Bulgogi Jeongol (Beef Bulgogi Stew)
Beef sirloin/tenderloin (Bulgogi slice)
Garlic
Ginger
Onions
Salt and pepper
Brown Sugar
Gochujang (green)
Red apple
Mirin (Rice wine)
Water
Dried anchovy (dilis)
Tofu
Enoki mushrooms
Shitake (optional)
Enoki mushrooms
Korean glass noodles
Cabbage
Leeks
Red bell pepper
Dakgangjeong (Sweet Crispy Korean Fried Chicken)
chicken wings
salt and pepper
minced ginger
potato starch or corn starch
peanuts (optional)
garlic, minced
dried red chili peppers, seeded,
soy sauce
rice syrup or corn syrup
white vinegar
mustard (optional)
brown sugar
sesame seeds
oil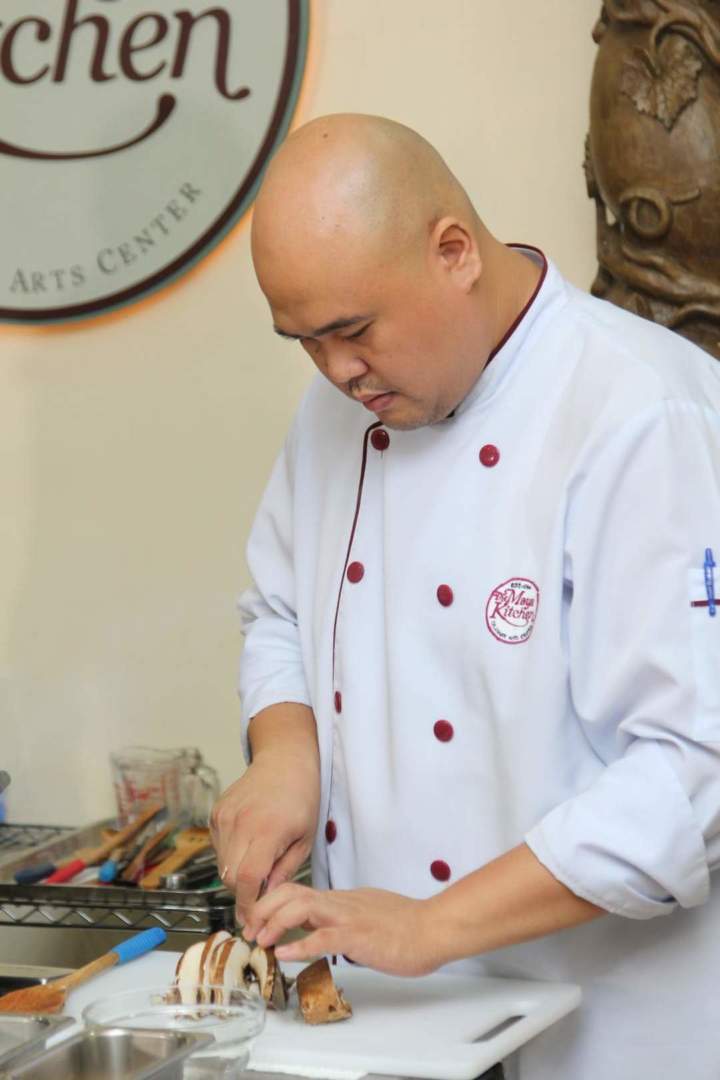 Our Chef Instructor
Chef Dan Wilford B. Libunao is one of Maya Kitchen in-house Chef Instructor, a Food Technologist and a Culinary Arts graduate, he teaches our basic culinary certificate classes and some of our culinary lifestyle classes. He is also one of the recipe researchers for some of our Maya Cook Books.
How It Works
After you register and pay for the recorded class, we will send you the course outline, a recipe card, and preparation sheet (complete with shopping list, equipment needed and set-up tips)
Our chefs will be available to answer your questions on email.
Note: Payment becomes non-refundable once you have received the course outline, recipes, and shopping list which will be sent to you within 24 hours after payment verification.