Cake Rolls Online Baking Class
Learn how to make Cake Rolls!
Learn how to make Cake Rolls!
Cake rolls, also known as Swiss rolls, are practically with us for every Filipino celebrations. As you may have guessed, a roll cake is a cake that is rolled. It's a type of sponge cake that is filled with whipped cream, jam or frosting and then rolled into a spiral before serving.
But these cake rolls are actually tricky to make. The challenge is always to successfully roll this delicate sponge cake without breaking it apart.
The Maya Kitchen's interactive virtual Cake Rolls Class will give you the expert guidance you need to make cake rolls that'll surely wow your family! We'll be teaching you how to make Mocha Crunch Roll as well as Mango Cake Roll. Who knows, with a little more practice, you can even use our recipe for an online cake business!
You will need the following if you plan to participate in the class:
Requirements:
MOCHA CRUNCH ROLL
MAYA Cake Flour
salt
cream of tartar
instant coffee powder
baking soda
baking powder
egg yolks
vanilla
vegetable oil
egg whites
butter
milk
sugar
light syrup
MANGO CAKE ROLL
MAYA Cake Flour
baking powder
salt
sugar
confectioner's sugar
cream of tartar
egg yolks
egg whites
oil
all-purpose cream
mango extract
fresh mango
mango juice
mango jam
mango syrup
KITCHEN TOOLS NEEDED FOR THE CLASS:
Mixer (Hand mixer or table mixer)
Plates and bowls for prepared ingredients
Measuring cups and spoons
Rubber scraper
Mixing bowls
Wooden spoon
Spatula
Baking sheets
Cheese cloth
Baking paper
Oven for baking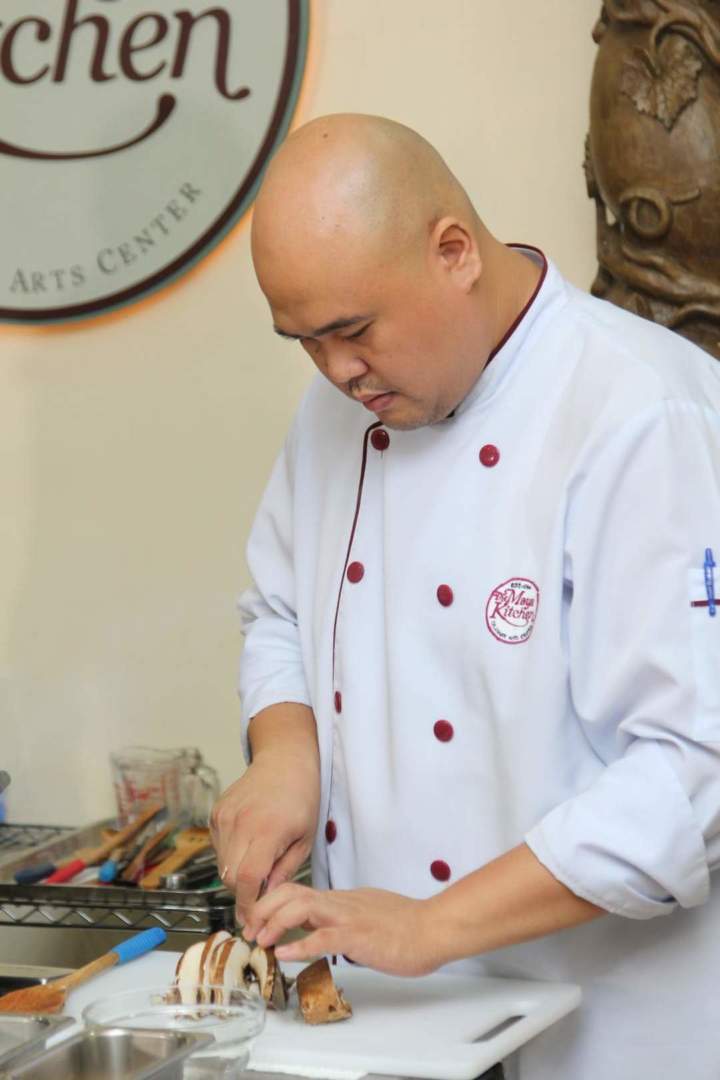 Our Chef Instructor
Chef Dan Wilford B. Libunao is one of Maya Kitchen in-house Chef Instructor, a Food Technologist and a Culinary Arts graduate, he teaches our basic culinary certificate classes and some of our culinary lifestyle classes. He is also one of the recipe researchers for some of our Maya Cook Books.
How It Works
After you register and pay for the recorded class, we will send you the course outline, a recipe card, and preparation sheet (complete with shopping list, equipment needed and set-up tips)
Our chefs will be available to answer your questions on email.
Note: Payment becomes non-refundable once you have received the course outline, recipes, and shopping list which will be sent to you within 24 hours after payment verification.