Teens Online Cooking Class
Learning Filipino Heirloom Dishes (Cheesy Beef Caldereta and Ube Caramel Turon)
Filipino recipes are beloved from generation to generation. At The Maya Kitchen's Filipino Heirloom Dishes class, a new generation of young teen cooks can learn how to make excellent Filipino dishes with the help of our professional chef who will give them step-by-step guidance in recreating recipes that celebrate local cuisine.
Let the teens at home have a deeper appreciation of Filipino dishes through cooking tips that have been tried and tested, and as well as tricks that make every bite more flavorful.
You will need the following if you plan to participate in the class:
Requirements:
CHEESY BEEF CALDERETA
¼ cup olive oil or ny cooking oil
potatoes
carrots
garlic
onions
chopped tomatoes
green bell pepper
fish sauce
beef sirloin
beef stock
tomato paste
black pepper
liver spread
green olives (optional)
red chilies (optional)
Maya Cornstarch
coconut cream
All-purpose Cream
cheddar cheese
bell pepper
UBE CARAMEL TURON
spring roll wrapper
Ube halaya
bananas (saba)
brown sugar
Jackfruit
cooking oil
brown sugar
ice cream
KITCHEN TOOLS NEEDED FOR THE CLASS:
Chopping board
8" Kitchen knives
Plates and bowls for prepared ingredients
Measuring cups and spoons
Rubber scraper
Mixing bowls
Deep frying pan
Wooden spoon
Sauce pan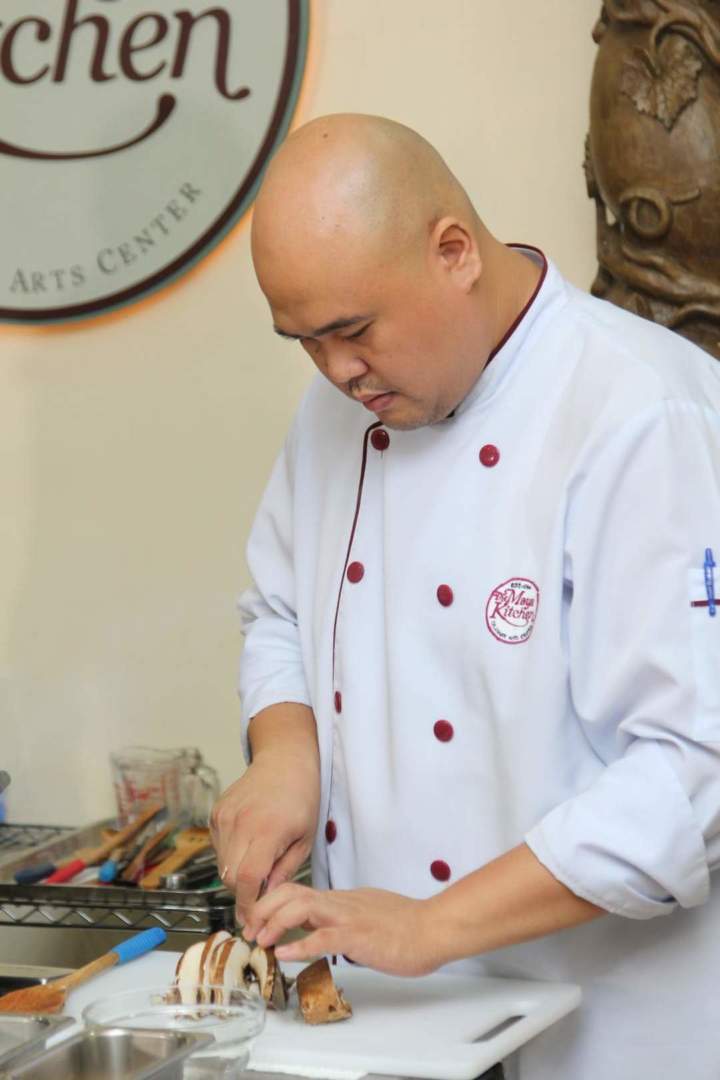 Our Chef Instructor
Chef Dan Wilford B. Libunao is one of Maya Kitchen in-house Chef Instructor, a Food Technologist and a Culinary Arts graduate, he teaches our basic culinary certificate classes and some of our culinary lifestyle classes. He is also one of the recipe researchers for some of our Maya Cook Books.
How It Works
After you register and pay for the recorded class, we will send you the course outline, a recipe card, and preparation sheet (complete with shopping list, equipment needed and set-up tips)
Our chefs will be available to answer your questions on email.
Note: Payment becomes non-refundable once you have received the course outline, recipes, and shopping list which will be sent to you within 24 hours after payment verification.
For pre enrollment questions, please email us at [email protected] or pm us at Facebook.com/Mayakitchen.