Takoyaki and Okonomiyaki Class
ONLINE CLASS

Filipinos nowadays are being fascinated on some of the famous Japanese street foods, specifically Takoyaki and Okonomiyaki. In which both street foods are a must try when you visit Osaka in Japan. But while all are still adjusting with the new normal and all the travel restrictions due to pandemic, why not enroll in our class and we will do our best to teach you how to cook those two Japanese Street foods as close to the real deal as we can.

You will need the following if you plan to participate in the class:
Requirements:
Maya Cake Flour
Dashinomoto powder or granules
Water
Eggs
Japanese soy sauce
Tomato catsup
Worcestershire sauce
Sugar
Octopus tentacles or squid
Scallions
Leels
Katsuobushi flakes or dried fish flakes*
Japanese Mayo
Aonori (or cut up Nori flakes)
pork
shrimp
squid
cabbage
Japanese sauce (otafuku) *
dried fish flakes (Katsuobushi flakes)
Japanese mayonnaise
red pickled ginger
dried seaweed flakes
*Optional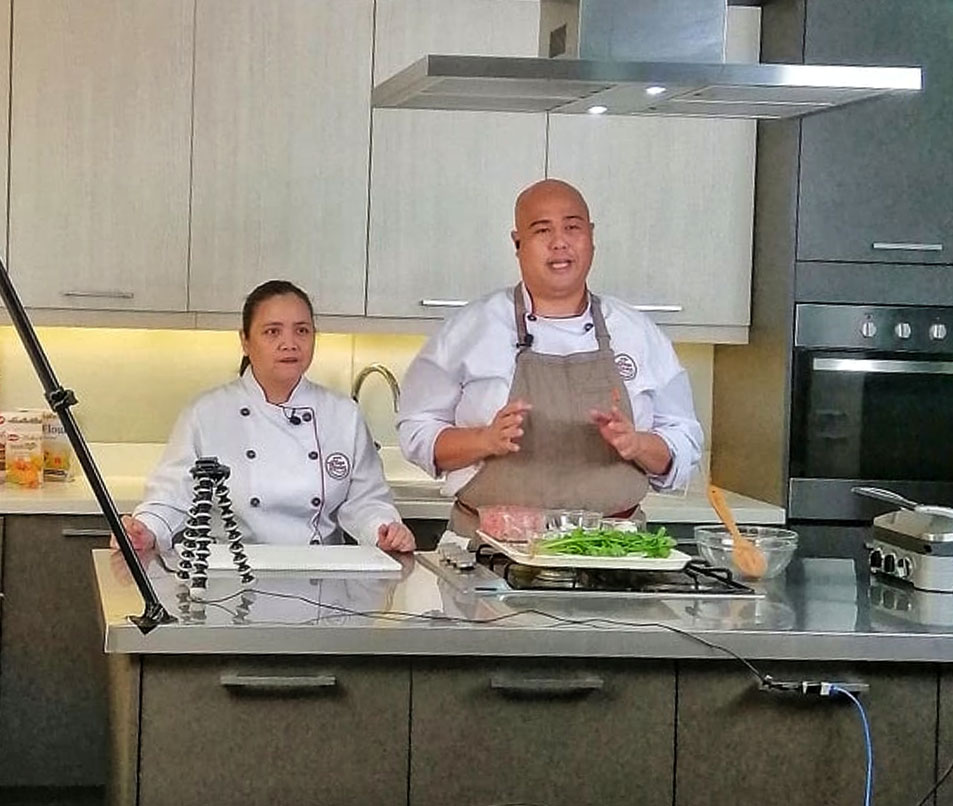 Our Chef Instructors
Chef Charina Cano and Chef Dan Wilford B. Libunao are both Maya
Kitchen in-house Culinary Instructors.
Chef Charina "Cha" is the Maya Kitchen Supervisor, and she's been with
Maya Kitchen for almost 14 years now in which she handles various
Culinary classes, specifically the Maya Kitchen's Cooking Class and
Culinary Certificate Classes.
Chef Dan on the other hand also teaches Culinary Certificate Classes and
also assist and teach some Baking and cooking class.
How It Works
After you register and pay for the recorded class, we will send you the course outline, a recipe card, and preparation sheet (complete with shopping list, equipment needed and set-up tips)
Our chefs will be available to answer your questions on email.
Note: Payment becomes non-refundable once you have received the course outline, recipes, and shopping list which will be sent to you within 24 hours after payment verification.