Kids Online Baking Class
Healthy Baked Mac & Cheese And Triple Chocolate Chip Cookies

Get your little ones started in the kitchen early and help them enjoy baking with this onlineclass! Our chefs will teach them two age-appropriate recipes. Let your kids learn how to bakeTriple Chocolate Cookies and Healthy Mac and Cheese.

You will need the following if you plan to participate in the class:
Requirements:
HEALTHY BAKED MACARONI AND CHEESE
oil
unsalted butter or Margarine
white onion or red onion
garlic
250g macaroni (elbow pasta)
cauliflower
carrot
fresh milk
beef stock
shredded cheddar cheese
shredded mozzarella cheese
Salt and pepper to taste
TOPPING:
panko breadcrumbs
unsalted butter
teaspoon salt
TRIPLE CHOCOLATE CHIP COOKIES
butter
brown sugar
egg
vanilla
MAYA All-Purpose Flour
cocoa powder
baking soda
baking powder
salt
milk chocolate chips
white chocolate chips
KITCHEN TOOLS NEEDED FOR THE CLASS:
Chopping board
8" Kitchen knives
Plates and bowls for prepared ingredients
Measuring cups and spoons
Rubber scraper
Mixing bowls
Deep frying pan
Wooden spoon
Oven for baking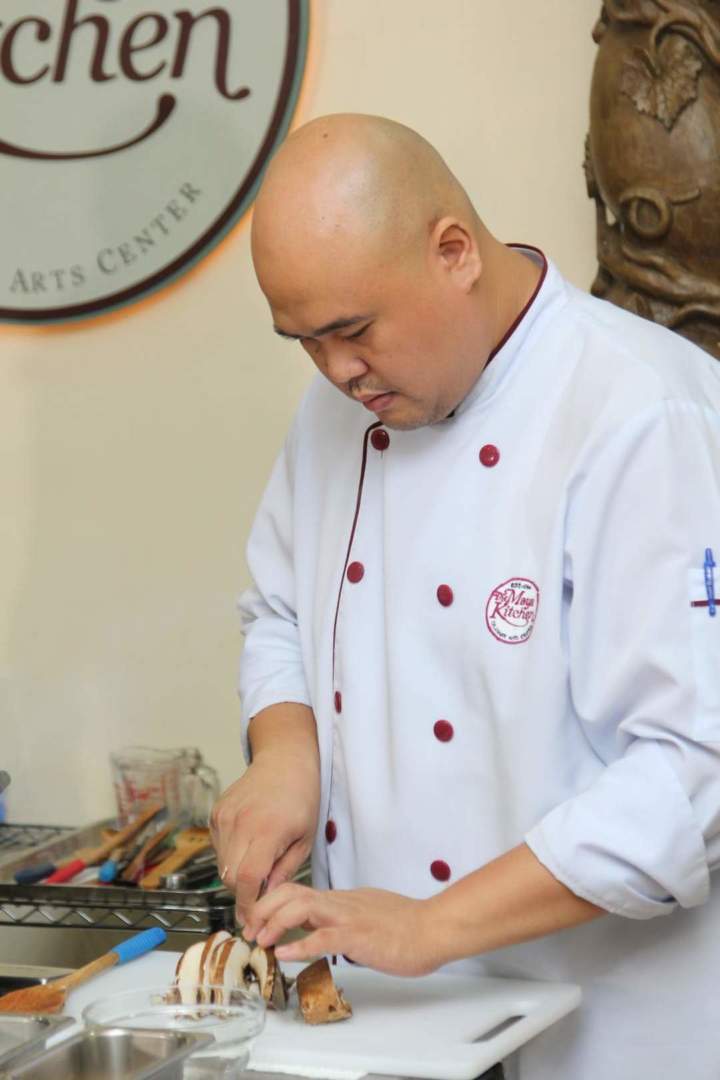 Our Chef Instructor
Chef Dan Wilford B. Libunao is one of Maya Kitchen in-house Chef Instructor, a Food Technologist and a Culinary Arts graduate, he teaches our basic culinary certificate classes and some of our culinary lifestyle classes. He is also one of the recipe researchers for some of our Maya Cook Books.
How It Works
After you register and pay for the recorded class, we will send you the course outline, a recipe card, and preparation sheet (complete with shopping list, equipment needed and set-up tips)
Our chefs will be available to answer your questions on email.
Note: Payment becomes non-refundable once you have received the course outline, recipes, and shopping list which will be sent to you within 24 hours after payment verification.
For pre enrollment questions, please email us at [email protected] or pm us at Facebook.com/Mayakitchen.