Sweet Dough Online Baking Class
RECORDED CLASS

Did you know there's a specific kind of dough for making sweet rolls and pastries?cMaster the art of breadmaking by learning how to make the basic sweet dough used for making most of your favorite pastries. Join our chef instructors as they teach you how to make two sweet dough bread recipes (CINNAMON TWIST SOFT BREADand CHOCOLATE CREAM CHEESE STUFFED BREAD) you can add to your baking rotation!

You will need the following if you plan to participate in the class:
Requirements:
instant dry yeast
water
salt
sugar
milk powder
fresh milk
whole eggs
melted butter
MAYA All Purpose Flour
dark or bittersweet chocolate chips
heavy cream
cream cheese, softened
butter
vanilla extract
prepared chocolate sauce
sugar
cinnamon powder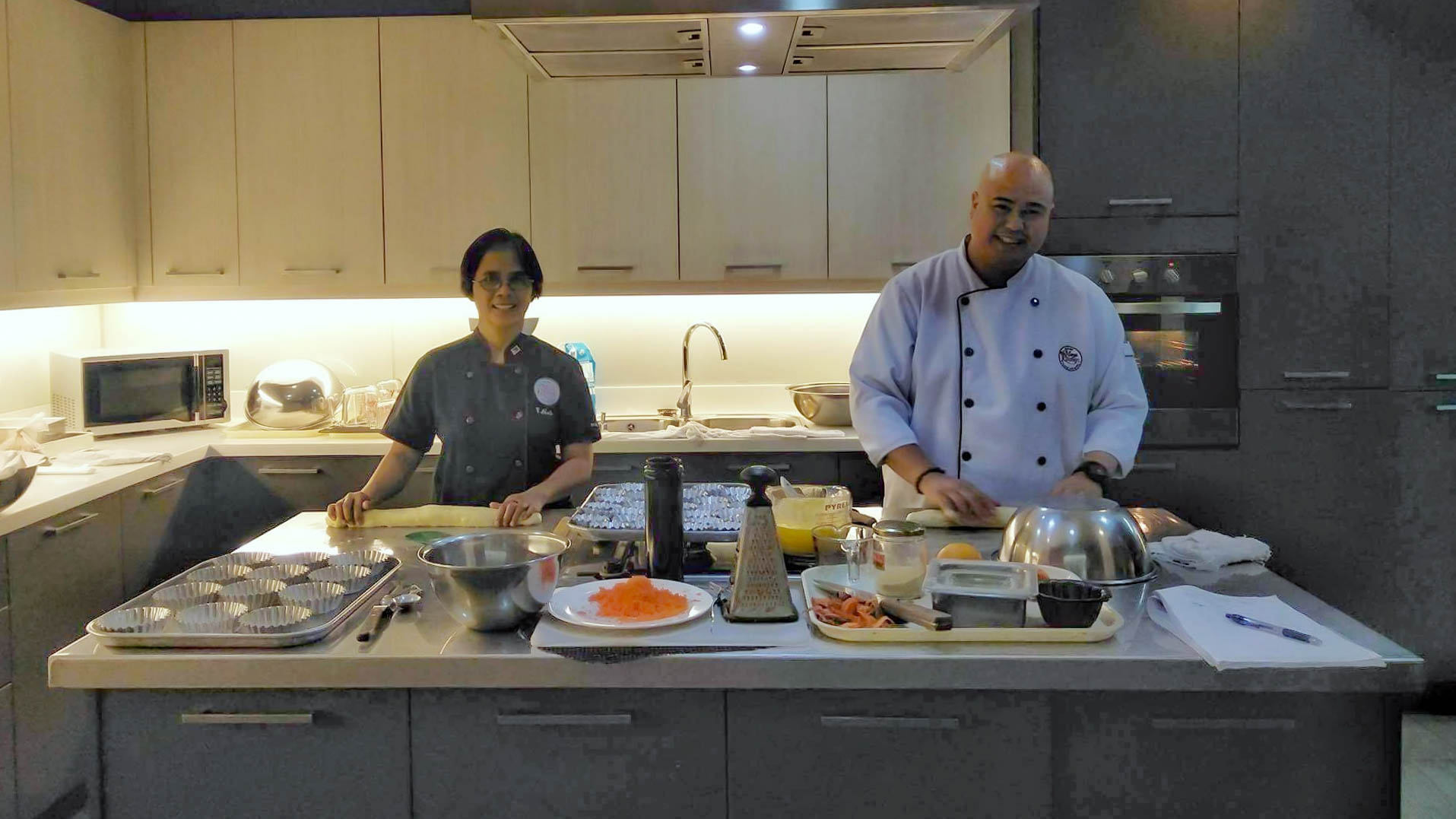 Our Chef Instructors
Chef Dan Wilford B. Libunao and Chef Elvie Ibale are both Maya Kitchen in-house Culinary Instructors. Chef Dan teaches Culinary Certificate Classes and also assist and teach some Baking class and Baking Certificate Classes.
Chef Elvie, on the other hand has been with Maya Kitchen for more than 20 years now. She teaches every baking related classes, from our Baking Certificate Classes, bread making to Special Cakes and Pastries to Fondant making and decorating.
How It Works
After you register and pay for the recorded class, we will send you the course outline, a recipe card, and preparation sheet (complete with shopping list, equipment needed and set-up tips)
Our chefs will be available to answer your questions on email.
Note: Payment becomes non-refundable once you have received the course outline, recipes, and shopping list which will be sent to you within 24 hours after payment verification.