'Tis the season of enjoying one fantastic meal after the other! But before you get completely carried away by the Christmas festivities, we at the Maya Kitchen want to remind you of the final feast of 2017, and that's Media Noche (or New Year's Eve).
As this eventful year draws to a close, it's important to think of all our goals that will make 2018 full of happiness and prosperity—with lots of good luck thrown in for good measure.
That's why we took a good and long look at our recipe archive to present you with a menu that will surely ring in the New Year with a bang! Each of these five dishes symbolizes certain aspects of luck that The Maya Kitchen and friends want to send your way.
Veggies Symbolize Money
Who doesn't want prosperity? Also, what's a Media Noche feast without Lumpiang Sariwa? This super delicious recipe for Lumpiang Sariwa/Hubad is courtesy of Chef Claude Tayag. You can serve these fresh or fried according to your preference. The lumpia filling includes a generous mix of greens like Baguio beans, green papaya or cabbage, and Romaine lettuce. Spicy peanuts add a Kapampangan kick, balanced by the sweetness of the brown sugar sauce.

Noodles Symbolize Long Life
Health is definitely wealth, and it is believed that noodles eaten during Media Noche will bless you with longevity. Our Fine Wheat Noodle Soup with Meatballs will warm your guest's stomachs with it's delicious taste and your good intentions. The hearty broth containing misua and savory meatballs is simple yet flavorful. It's also not too filling so you can enjoy the rest of the courses!

Rice Symbolizes Abundance
Plenty of everything can refer to love and kindness, and we certainly wish you these in abundance in the coming year. For your Media Noche, serve up XO46 Heritage Bistro's Adobo Rice. It's a crunchy and utterly delicious symphony of shredded adobo, adobo sauce, rice, onion leeks, and salted egg.

Pigs Symbolize Fertility
Stop. We're sure that you were wondering when the lechon would make its appearance. Wonder no more because we're giving you the best of the best with Chef Mira Angeles' Belly Good Lechon Kawali. You can serve it with the traditional lechon sauce or one made of soy sauce, sili and onions, calamansi juice, and brown sugar. This dish symbolizes fertility in its many forms: new life, growth, and abundance of good things.

Circles Symbolize Arriving Full Circle
It's wonderful to know that life has reached full circle for 2017, and we wish you the same and more for 2018 with our recipe for Chocolate Ganache Cake. As chocolate-y as can be, this circular cake is a time-tested hit with people of all ages. Garnish with chocolate coins for more good fortune.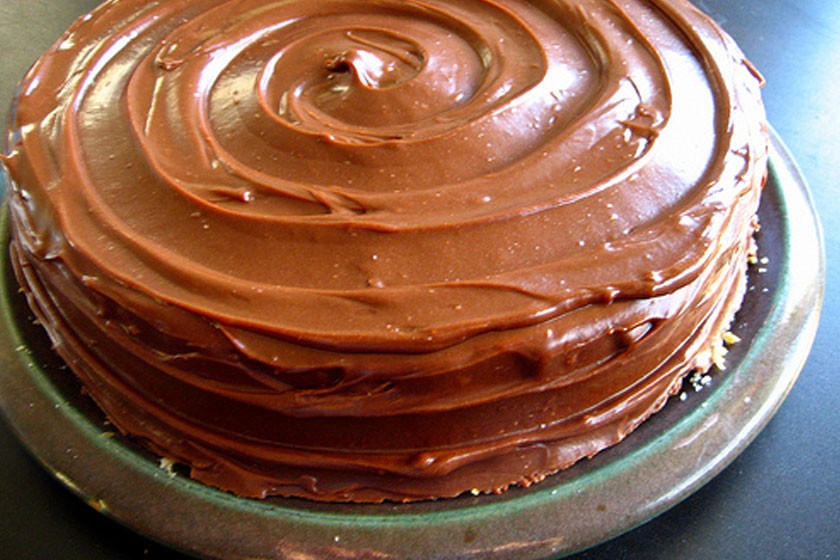 We understand how tired you must be from all the Christmas cooking, but we also know that Media Noche is certainly a tradition that you want to commemorate with a spectacular feast, and that's why we made sure to choose dishes that would be easy to prepare. May you have a memorable and joyful Media Noche!