Holy Week is a welcome break for many of us and the perfect opportunity to go on a well-deserved vacation. But more than that, it's a time of togetherness that we Filipinos spend with family and observe our Catholic traditions.
And there's no shortage of those! The Moriones Festival in Marinduque and the Soledad procession are just two of many religious festivals, while others do the Visita Iglesia: a wonderful tradition where devotees visit some of the most beautiful churches in the country while practicing their faith and celebrating Easter.
Another common practice is to abstain from meat every Friday during the Lenten season, most especially on Good Friday. At the Maya Kitchen, abstinence doesn't mean you have to sacrifice flavor, so we've come up with a seafood menu you can enjoy as a whole spread or prepare as individual meals however you see fit. It's a great way to commemorate Holy Week according to tradition while enjoying some quality time and food with the family.
For the appetizer, our Supreme Fish Spinach Roulade is easy to make and easy on the stomach. Our original recipe calls for ham and salami, but you can easily replace them with smoked salmon or tinapa. If you really want to avoid meat altogether, you can substitute the chicken stock with fish stock, or use fish bouillon cubes. This infuses the appetizer with flavors of the ocean, while the spinach gives it texture and ups the nutritional value. The lemon dill dipping sauce compliments it perfectly.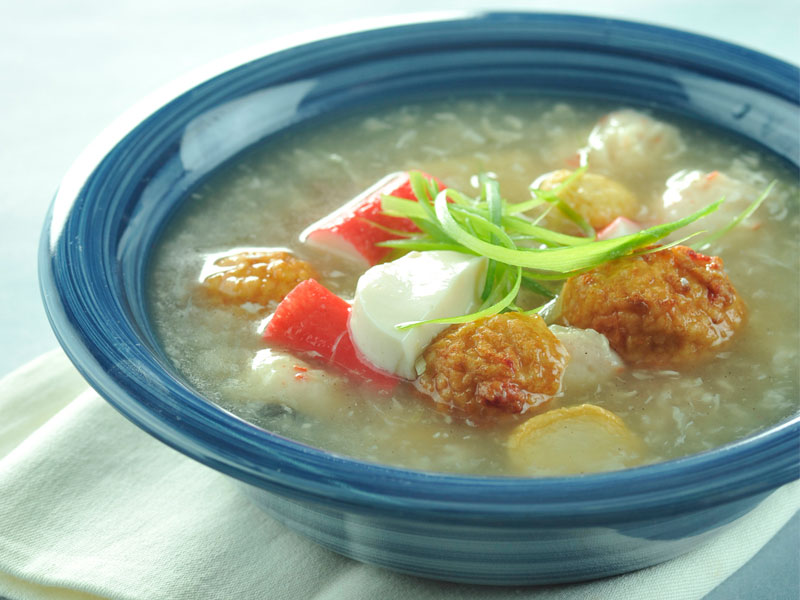 Nothing beats a serving of soup to get the appetite going. Our hearty Tofu and Shrimp Puffs Soup will definitely warm you from head to toe, especially those vacationing in the colder provinces. Onions and leeks add freshness to the dish, and breaking in a raw egg to cook naturally in the broth gives it a rich texture and flavor. And again, you can replace chicken stock with fish stock for those abstaining.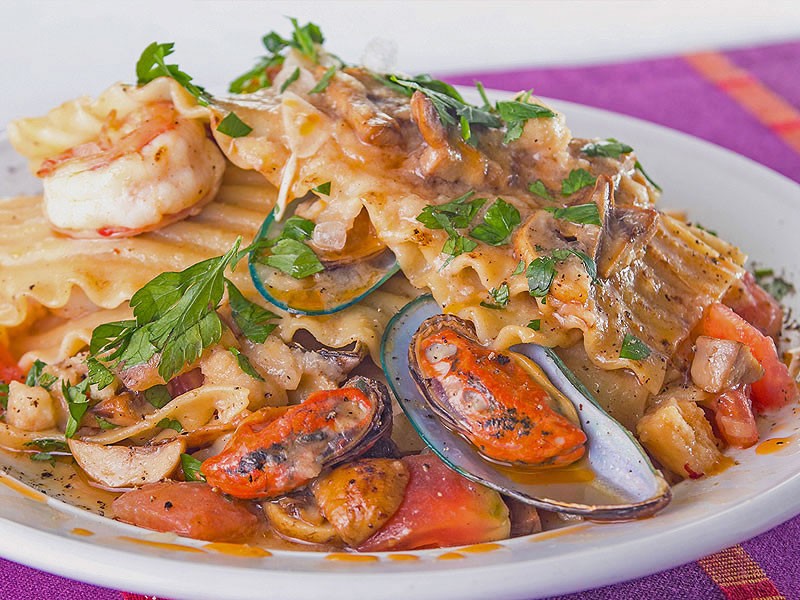 Here's a fresh, unique, and absolutely delicious take on a classic known to be a carnivore's favorite. Lolo Dad's Shellfish Open Lasagne combines prawns, scallops, mussels, and mushrooms with the perfect blend of herbs and spices that we guarantee will delight as much as the original.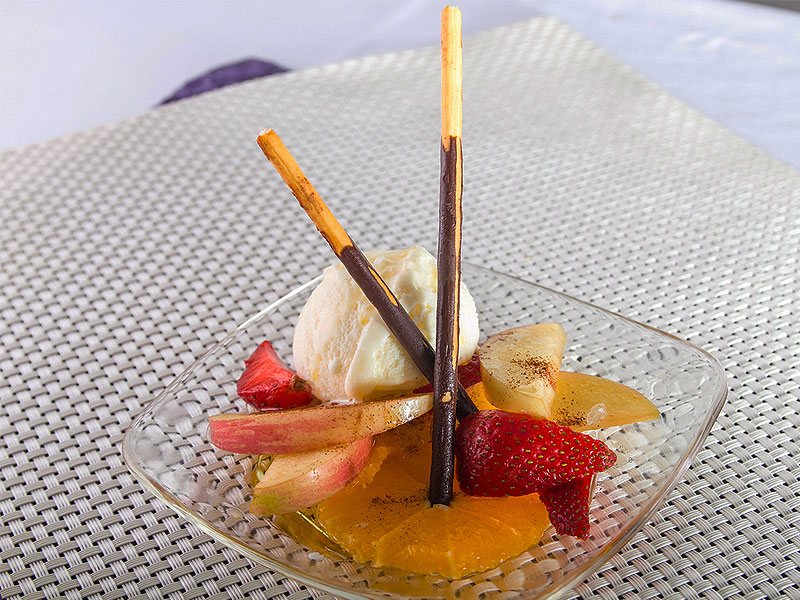 Last, but definitely not the least, is our recipe for an elegant and simply delicious dessert, Mixed Fresh Fruits with Vanilla Ice Cream, Rock Salt, and Extra Virgin Olive Oil. You can choose whatever fresh fruits you have on hand, but we recommend using using oranges and pears. Cinnamon spices it up while the rock salt and extra virgin oil give it a distinct flavor that contrasts with the sweetness and creaminess of the fruits and ice cream.
If you do decide to serve any or all of these this long weekend, let us know the outcome by leaving a comment below! Happy Easter, everyone!