We at the Maya Kitchen wholeheartedly agree that eating right is one of the best gifts you can give yourself and your family. With the holiday season now over, we're just about out of excuses to put our diets on hold. So why not start the year by making a list of beneficial things we can get into and developing good habits?
To get you started, we invite you to sign up for our vegetarian cooking class, For the Love of Vegetables, this coming January 20. Chef Sab Daez will hold a 4-hour hands-on workshop (9:00 a.m. to 1:00 p.m.) and teach you how to cook Meat-less Balls with Herbed Yogurt, Roasted Vegetable Dip, Native Banana Crumble, Quinoa Salad, and Veggie-Berry Smoothie. Interested parties can give us a call at (63 2) 892 5011 local 108 or send us an email at [email protected].
Next, we searched our archives for three simply delicious vegetarian dishes you can try at home. Why not enlist your kids to help out? We all know how hard it can be sometimes to get them to eat their veggies, but the fact that they helped cook it just might get them to try what they've prepared.
Our Fresh Vegetarian Spring Roll is super easy to make and a refreshing addition to any meal. It's light, flavorful, and full of healthy ingredients all rolled up in a nutritious package! You'll need to get a lot of veggie ingredients together, including Thai basil, carrots, cabbage, radish, and coriander. Get your kids to help you spray the rice wrappers with water and roll up all the ingredients you've prepared beforehand. Fun!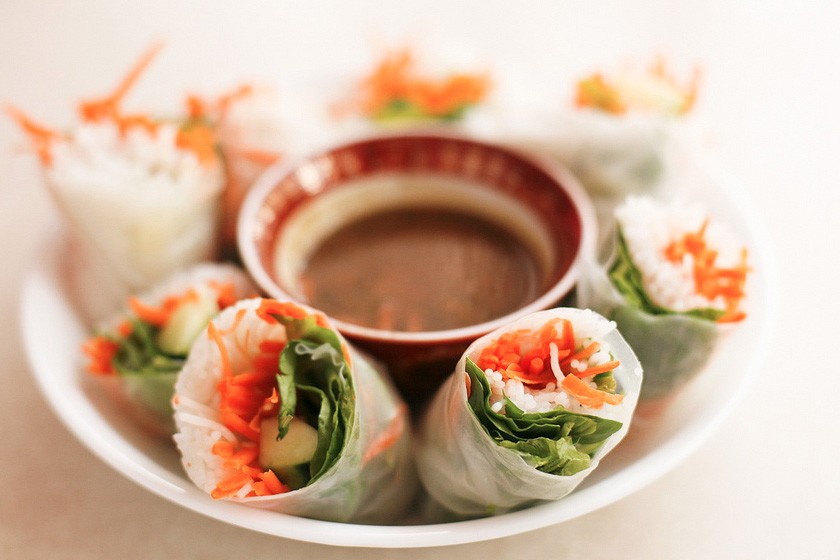 Next up is our Vegetable Quiche. It's really difficult not to love this quiche because of its eggy-cheesy goodness! We've thrown in some ham for good measure, but if you prefer a purely veggie quiche, then simply leave it out of the equation! Seasoned with fresh oregano, basil, and parsley, we assure you that these quiches will be the center of attention.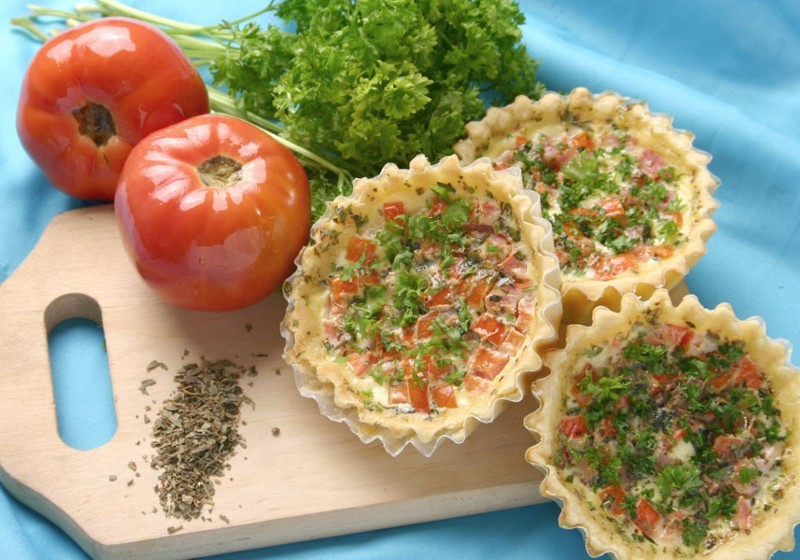 Finally, we present Chef Patrice Freuslon's Shiitake Mushroom Risotto with Coriander Pesto from The Maya Kitchen Culinary Elite Series. Now the risotto itself may be a bit difficult for the kids to prepare, but you can get them cracking on the pesto! This dish has zero meat with the exception, of course, of the chicken stock. The shiitake and Swiss brown mushrooms give it that distinctive earthy flavor. And don't be stingy with the Parmesan cheese—kids love it!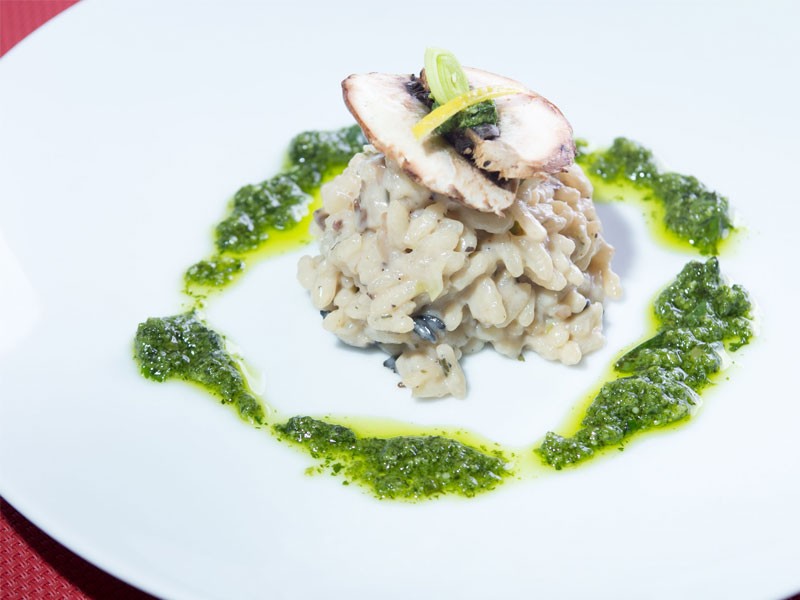 If there's one thing many of us can agree on it's that we want to start treating our body right. Health is wealth, and this all starts with what we put into our mouths. Being healthy means we are able to give all the important aspects of our lives 100%. Don't forget to let us know the outcome of your veggie cook off by leaving a comment below! Enjoy!