The best Christmases are filled with happy childhood memories and heartfelt yearnings for the good 'ol days, which makes Chef Myrna Segismundo the perfect choice for this year's Culinary Elite Series Christmas Feast at The Maya Kitchen. After all, Chef Myrna is a passionate advocate of traditional Filipino recipes, and showcasing simple, yet rich and flavorful local dishes is what her culinary philosophy is all about.
She shared some of her treasured heirloom family recipes with an audience comprised of media and friends of The Maya Kitchen, showcasing a mix of French, Asian, and Mediterranean influences.
This Adobo Pate is Chef Myrna's innovative take on our national dish. By adding some French flair, the humble adobo is crafted into a spreadable and delightful creamed mixture.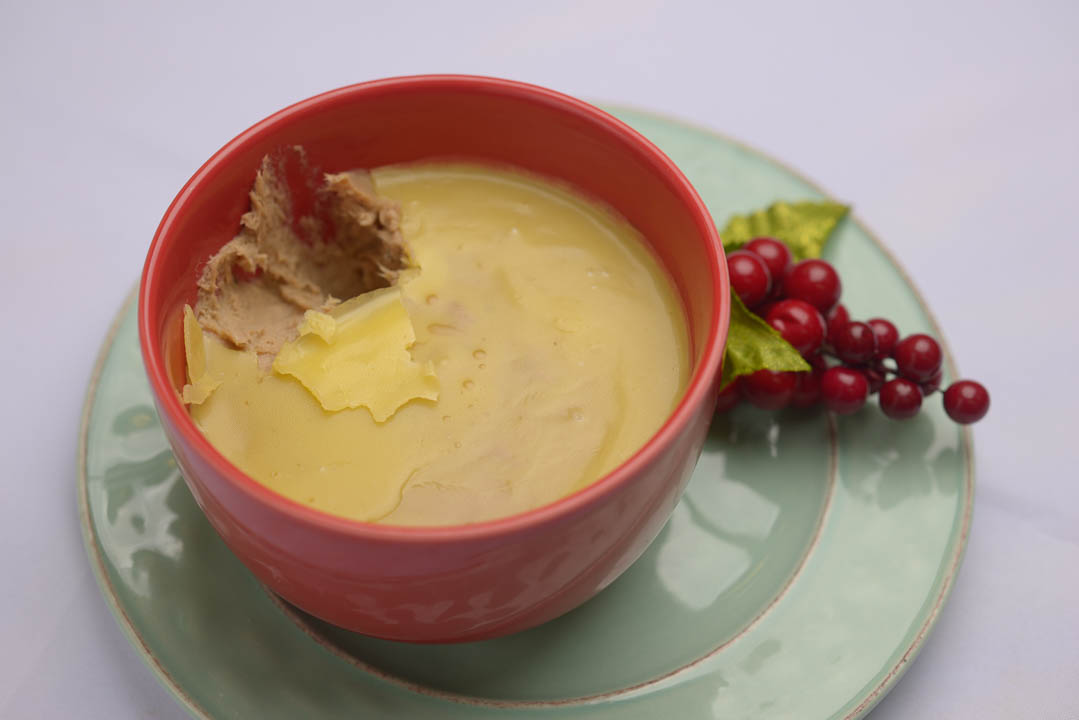 Salad of Young Ubod (Heart of Palm) is a course infused with the flavors of pomelo, carrots, and bell peppers. Balanced with a salty-sweet mixture of honeyed-patis dressing, Chef Myrna throws in her Madrid-Fusion entry, Shrimp Kinilaw, to give it some extra oomph!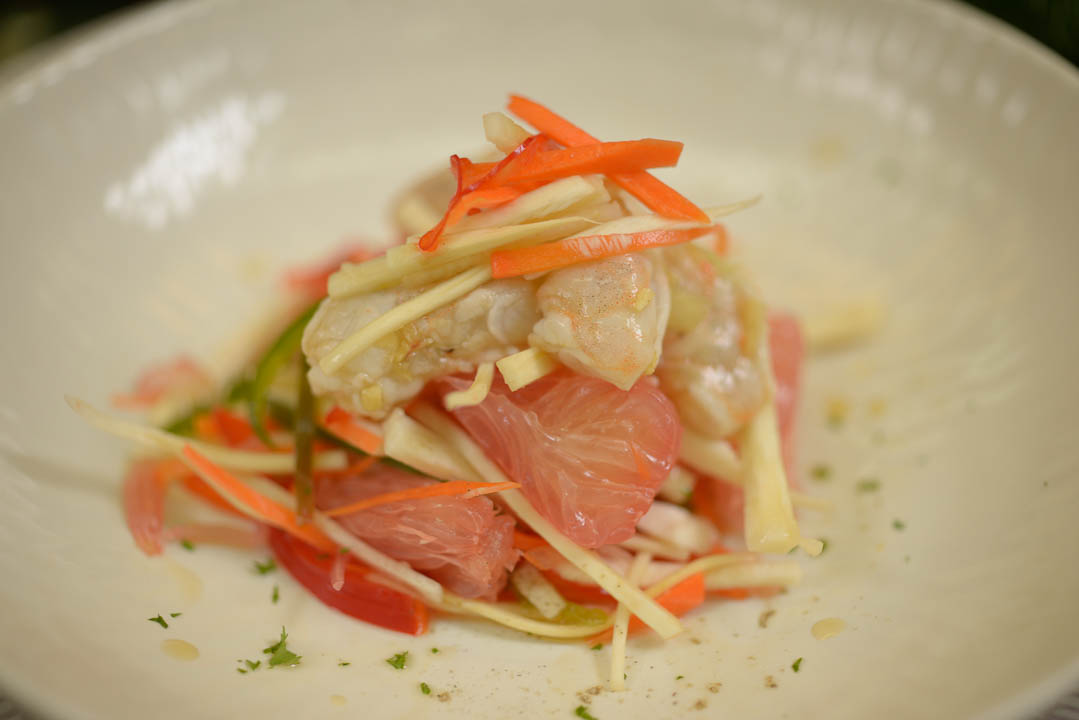 Morcon a la Emilia is an homage to the chef's mother. Traditionally a beef roll combined with leftover ham and sausages, cheese, and boiled eggs, Chef Myrna's Morcon is a delicate balance of flavorful goodness of what she calls "available kitchen scraps" and the sumptuous taste of beef sirloin.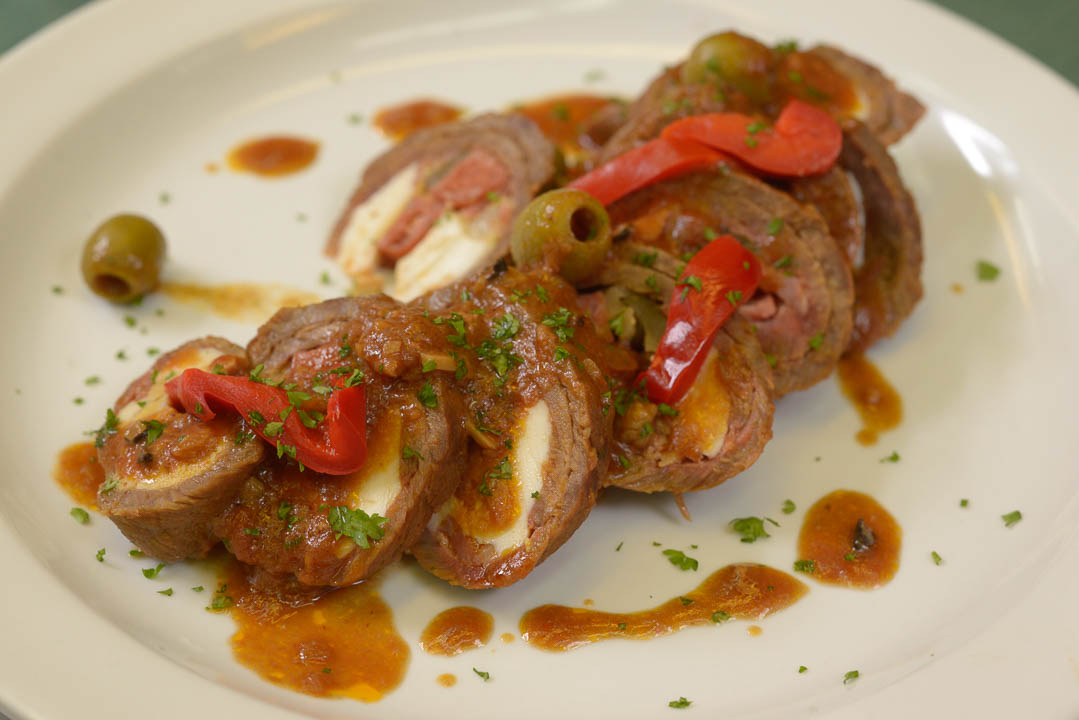 Sliced saba bananas and durian are the stars of this extraordinary version of turon. Chef sprinkles sugar as it cooks instead of caramelizing the sugar first to give it that unique caramelized state.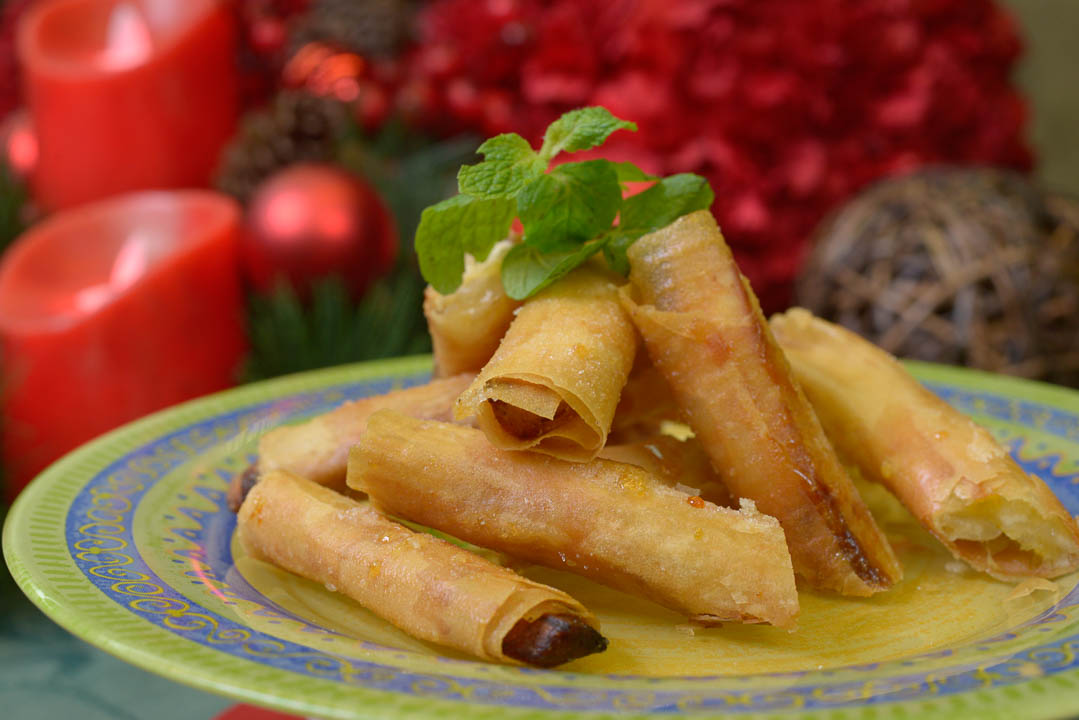 Chef shows off her sous vide skills with this simple poached pears and apple recipe — a simply delicious dessert to cap off a fabulous Noche Buena feast.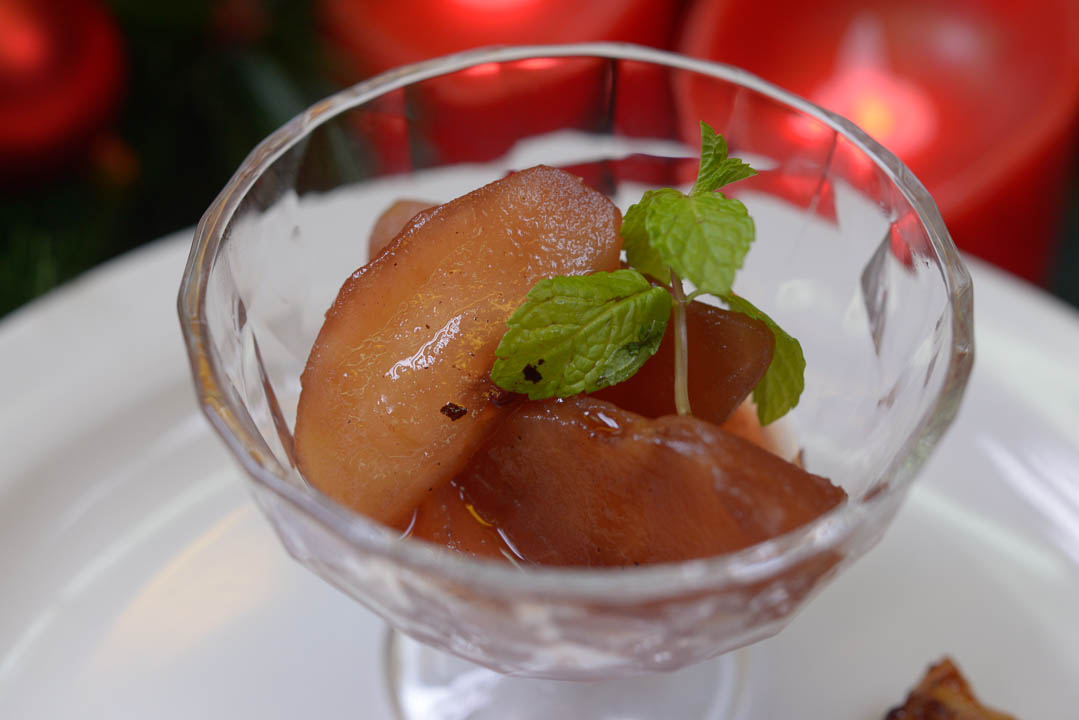 This year's Culinary Elite Series Christmas special was another one for the books. It reminded us the importance of celebrating the holidays with meaning, tradition, and with dishes brimming with all the Filipino flavors the season has to offer. Can't wait for next year. Merry Christmas everyone!