Better Breakfast Month at The Maya Kitchen
The Maya Kitchen celebrates Better Breakfast Month this September. And as many of you already know, we love breakfast! We simply can't think of a better way to kick start the day than with a delicious meal to bring up your energy levels.
Did you know eating breakfast regularly helps control your weight? It prevents you from overeating the rest of the day due to prolonged hunger. Because, you know, it breaks the fast!
What is Better Breakfast Month?
Better Breakfast Month originated in the U.S. as early as 1951, and it's all about eating healthier. September is usually when kids head back to school, which is why the American government chose the month for the movement.
The goal was to make parents more conscious of the fat and sugar content they served to their families in the morning. And if you follow these simple steps, you can be on your way to a better breakfast!
1. Explore healthier dishes
There is no one meaning for a "better breakfast." It could mean doing away with sugary cereals and serving healthy muesli or porridge with fruit instead. You could also opt to squeeze fresh oranges versus serving powdered drinks full of artificial sweeteners. Just using egg whites for your omelets gives you loads of protein and nutrients without the extra calories, fat, and cholesterol.
2. Stock up on healthy ingredients
Using healthier substitutes for typical ingredients are a good place to start. For example, instead of your usual hotcake mix, try a whole wheat version. Explore non-dairy milk substitutes like almond or soy milk. We also recommend stocking your pantry with healthy staples, as opposed to the usual ingredients that are high in refined sugars and preservatives. Here's a quick list of breakfast items to get you started:
Whole grain cereals
Low fat dairy (cottage cheese and Greek yogurt)
Fruits and veggies
Oatmeal
Healthy breads (whole wheat, sourdough)
Honey
Eggs
3. Switch cooking techniques
You can change up your current cooking methods as well. Boiling, steaming, baking, and grilling are much healthier ways to prepare your food. Avoid or minimize frying foods in fat, but if you absolutely must, use healthier alternatives like olive oil or avocado oil. With these small tweaks, you can introduce better eating habits for you and your family.
4. Cut down on salt
Too much salt can lead to high blood pressure and leave you susceptible to all sorts of disease, including heart failure and osteoporosis. Sea salt or kosher salt, which are less processed and refined, retain more of the minerals absent in table salt. 
5. Keep an open mind
Eating healthier might take a little more effort, but we guarantee it's much better for you and your family in the long run. We suggest you try it just for a month, and who knows, it just might become a habit.
We're not telling you to give up all the things you love (because even we can't imagine life without bacon!). Rather than taking away the unhealthy stuff, think of it as adding more healthy foods to your diet, like fruits, veggies, and whole grains.
September 26 is Better Breakfast Day. Why not check back with yourself then to see how you feel about the past few days of eating right?
Recipes to Try During Better Breakfast Month
This article wouldn't be complete without a list of tried-and-tested breakfast recipes from The Maya Kitchen. They're delicious and easy to make, with a few substitute ingredients for healthier options.
Eggs Benedict Whole Wheat Crepe Breakfast Cups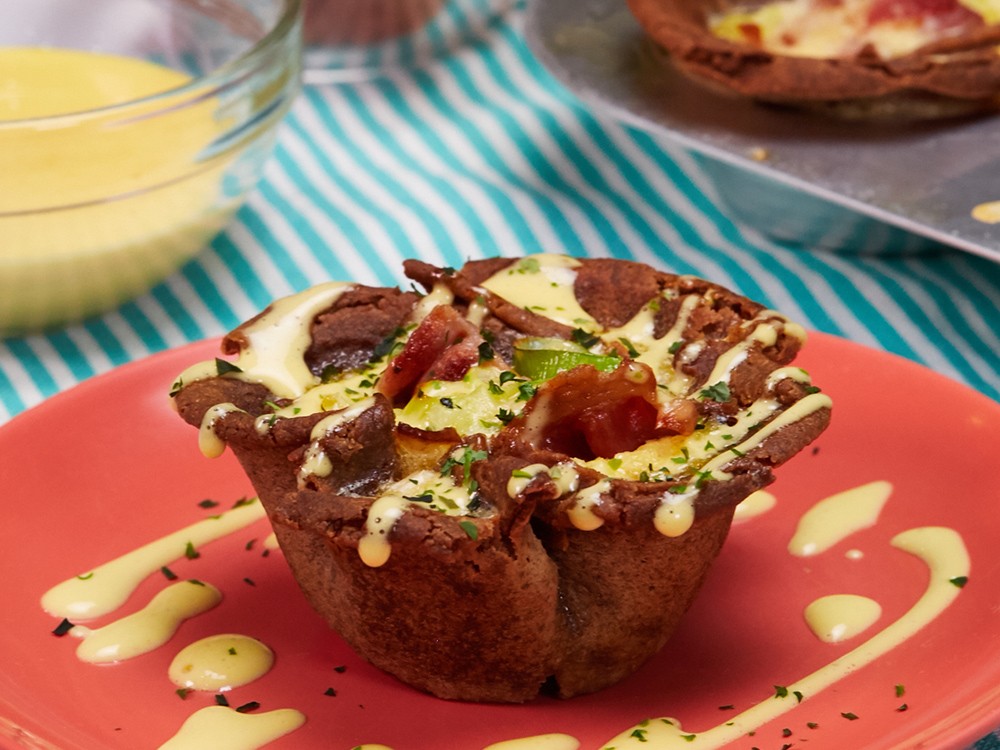 These delicious breakfast cups are made with Maya Whole Wheat Think Heart Pancake Mix. We recommend using turkey ham instead of bacon and real cheddar cheese for protein, calcium, and vitamin K. Avoid the processed kind. The real stuff may cost a bit more, but it's healthier and yummier, too. If you want to forego the hollandaise sauce, try something more exotic like tzatziki. It's made from creamy yogurt, cucumber, garlic, lemon juice and fresh herbs. It's a Greek take on the Eggs Benedict.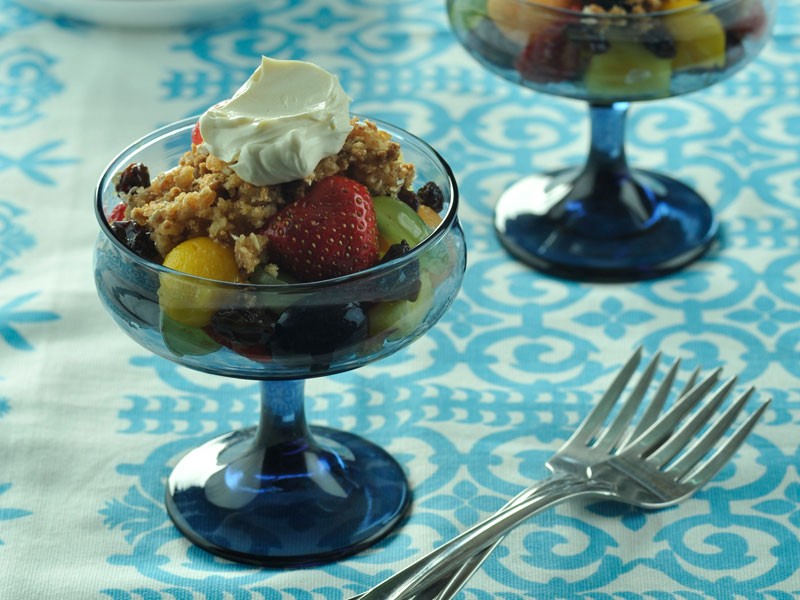 There is absolutely nothing to substitute in this recipe. Stick to one rule: make sure everything is fresh, including the orange juice. If you're having a hard time getting your kids to eat their whole wheat cereal, then this should do the trick. Top it will a dollop of Greek yogurt for good measure.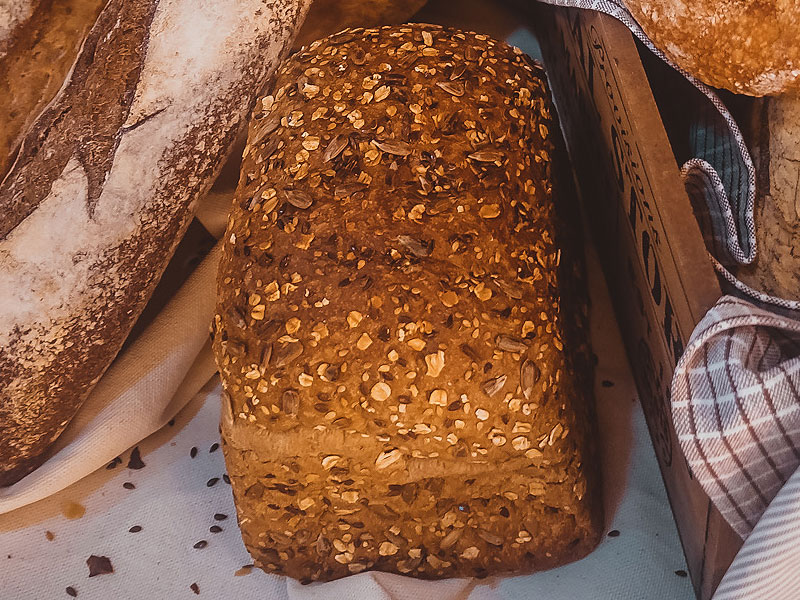 Make your breakfast sandwiches healthier with whole wheat bread fresh from the oven. Our recipe is super simple and yields two delicious loaves. If you're new to baking, check out these tips for beginner bread makers.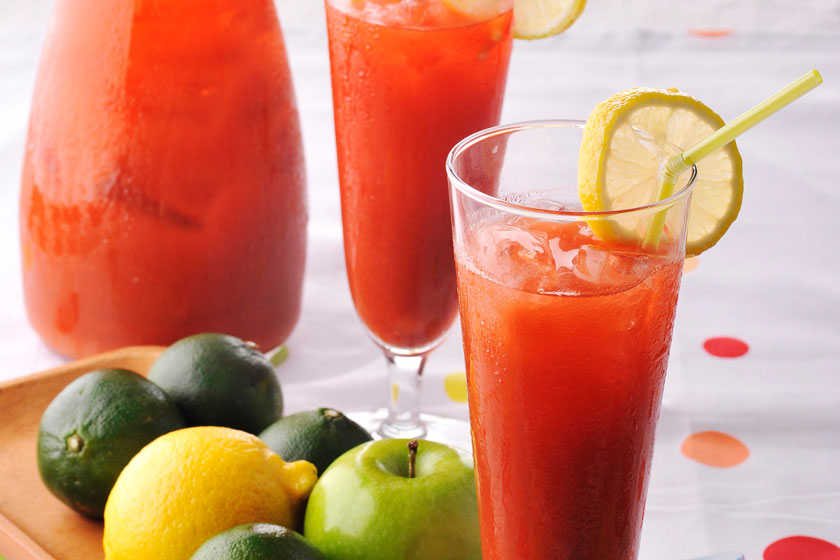 When it comes to Better Breakfast Month, what you drink is just as important as what you eat. What can be healthier than six fruits and veggies combined in one delicious beverage? Our juice contains green apple, cucumber, celery, dalandan, lemon, and carrots with honey to sweeten the mix.
We hope this article inspires you to practice healthier eating this Better Breakfast Month. Do you have healthy breakfast recipes you want to share with other readers? Let them know by leaving a comment below!