Holy Week is an especially trying time for Catholic Filipinos, particulary for those who choose to swear off meat during the Lenten season. But you don't need to be a pescetarian to appreciate the goodness of seafood, which can be super nutritious and simply delicious!
Why it's so healthy
For instance, seafood is generally low in calories and is rich in protein, providing up to 40% of your body's daily requirement. Salmon, tawilis (also known as herring), and mackerel are just some of the healthy and flavorful choices when it comes to fish.
Another health benefit is the presence of Omega-3 fatty acids, which helps prevent heart disease in adults and contributes to brain and eyesight development in babies. You'll notice many of our local canned fish brands have this plastered on their labels!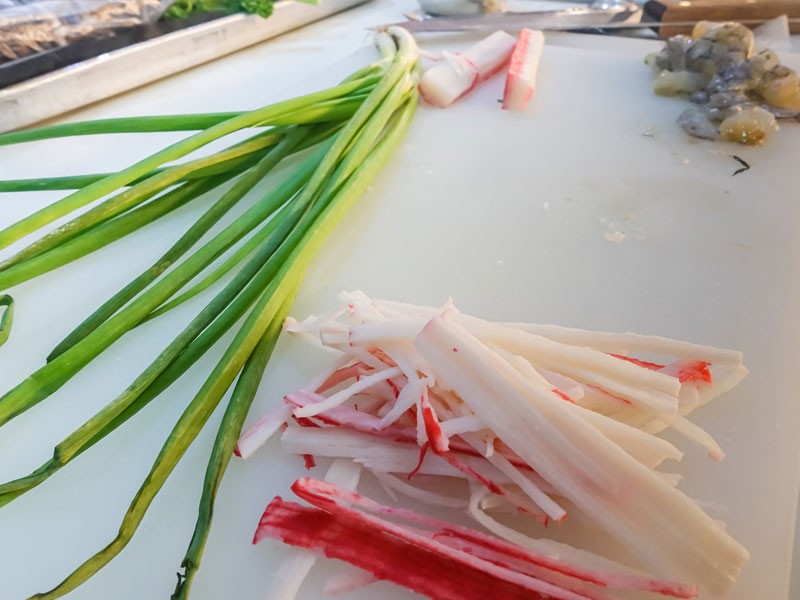 Seafood is vital for anyone's diet as it contains less than 100 mg of cholesterol. While healthy levels of good cholesterol contribute greatly to proper digestion, bad cholesterol can lead to stroke, gallstones, and other diseases.
Finally, seafood is rich in nutrients, including Vitamins D, A, B-complex, and Selenium, which contribute to healthy bones, skin, eyesight, and most importantly, a healthy immune and nervous system.
That's quite a lot health benefits, don't you think?
How it can be oh so good!
So yeah, it's good for you, but healthy food doesn't necessarily mean it's tasty, right? Well, that's why The Maya Kitchen has put together some scrumptious dishes that you'll surely enjoy during the Lenten season, or any other season for that matter. We invite you to try some of these recipes we've cooked up especially for this purpose.
Our Pateros Express is an ode to our heritage. A combination of shrimp, squid, and fish fillet, sautéed in olive oil, garlic, and white wine, this recipe is made even more flavorful with other ingredients like paprika. Gambas lovers will give this a thumbs up, so make sure to include this in your dinner menu!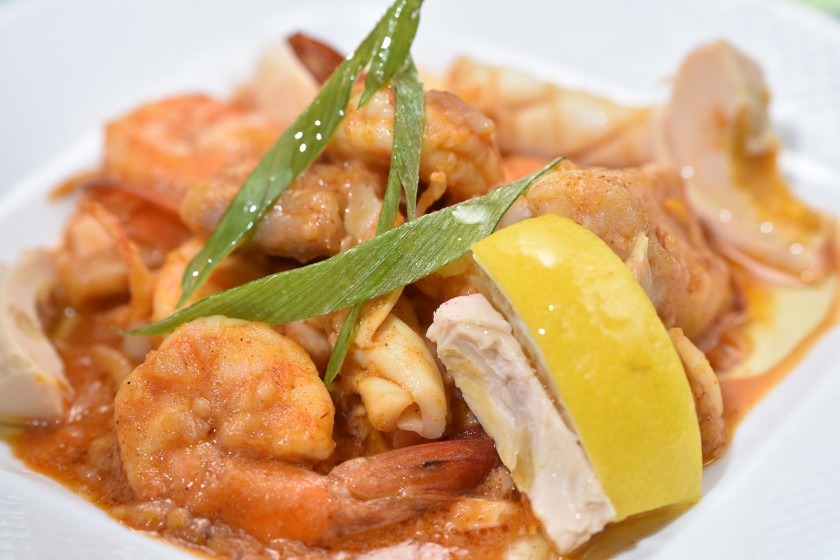 Your table wouldn't be complete without our hearty, healthy Tofu and Shrimp Puffs Soup, which has a distinctly Asian flavor. Whet your appetite and warm your stomachs with this rich broth enriched with egg and topped with finely chopped green onions. This one is sure to be a lunchtime winner.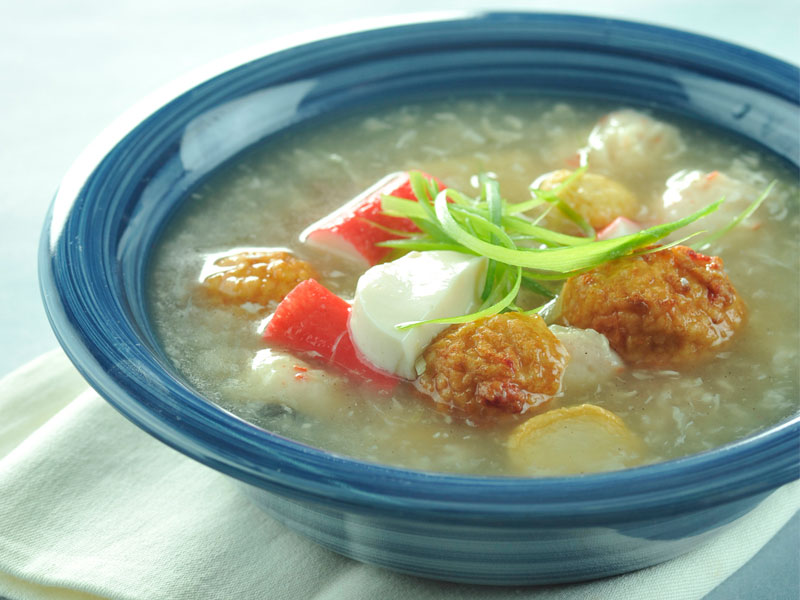 Last but certainly not least is our breakfast set: Seafood Pancake and Smoked Salmon Omelette.
The Seafood Pancake Fusion is a savory dish made with shrimp, crabmeat, and potato in the style of the traditional breakfast pancake. Yum!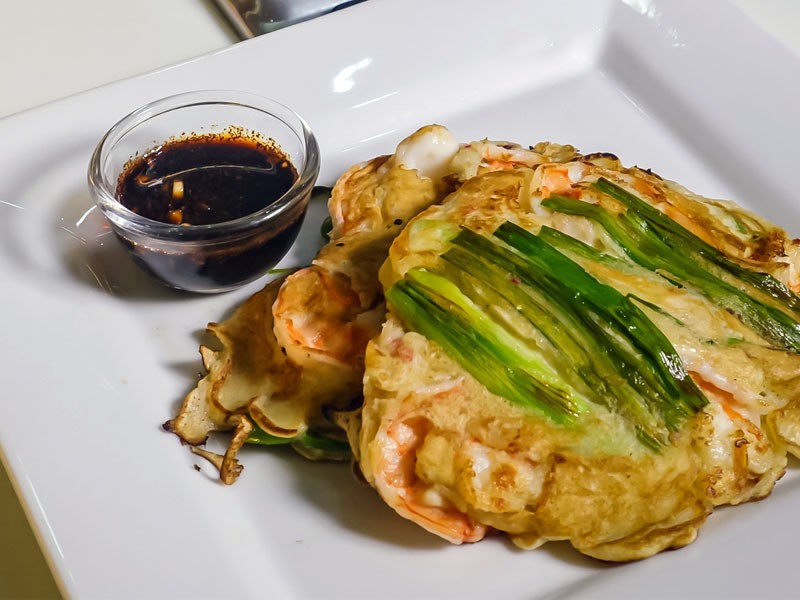 Our Smoked Salmon Omelette is made with the tender sweet meat of the king fish complemented by a garlicky aioli dip. The combination of these two spectacular dishes will definitely have any sleepyhead jumping out off bed and making a beeline for the breakfast table.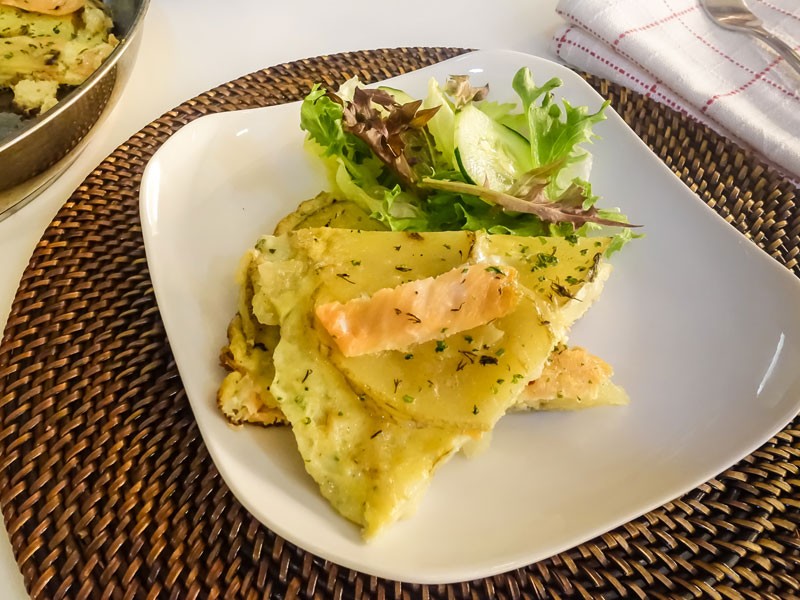 Now that we've given you the many reasons to try your hand at cooking up some truly inspired seafood dishes, we're hoping you'll develop a real love for this humble, healthy, and heavenly food group.