Chef Tatung brings us back to the kitchen of old with his own signature twist on well-loved Filipino dishes on June 25, Saturday, 10am-2pm at The Maya Kitchen Culinary Elite Series.
Chef Tatung will demonstrate Ukoy, a Malabon favorite of shredded vegetables and shrimp coated in light annatto infused batter, deep fried to a golden crisp fritter; Pancit Pusit, also known as Pansit Choco En Su Tinta, is a classic Caviteño dish of rice noodles bathed in rich squid ink sauce topped with vegetables, crushed chicharon, squid rings, and slices of kamias; Classic Molo Soup, meat dumplings wrapped in thin wanton wrappers, swimming in a rich chicken broth with shredded chicken and shrimp garnished with fried garlic and scallions; Lechon Belly, Rolled Pork Belly Lechon stuffed with the flavors of Cebu; and Special Cassava Bibingka made more special with the addition of nata de coco, kaong, and shredded young coconut into the cassava mixture and topped with a sweet yema-like glaze.
A lunch buffet featuring Chef Tatung's dishes follows the demonstration.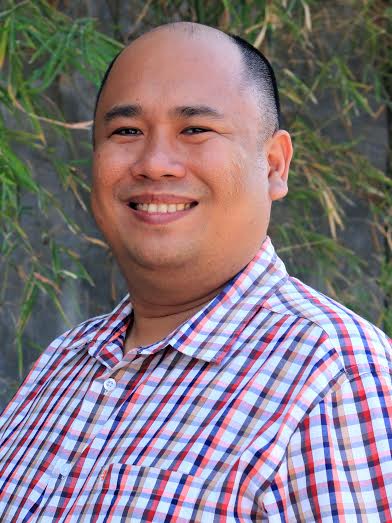 A chef, restaurateur, author, columnist, and culinary heritage advocate, Michael Giovan Sarthou III, more popularly known as Chef Tatung, grew up in Cebu where his grandmothers inspired and nurtured his love for cooking. He has shared his cooking expertise in numerous cooking shows, writes a column for Food Magazine, and was a speaker in the recent Madrid Fusion 2016. He launched his book "Philippine Cookery: From Heart to Platter" in April of this year.
For more information, log on to www.themayakitchen.com or email [email protected] or visit The Maya Kitchen Culinary Center every Tuesday to Saturday at 8F Liberty Building, 835 A. Arnaiz Avenue (Pasay Road), Makati City or call 8921185 / 892-5011 local 108 and mobile Mobile No. 09296796102.