Noche Buena is usually the grandest and most anticipated feast in the Philippines. Every evening of December 24, the entire family, in most cases including cousins, titos and titas, lolos and lolas, gather together for a dinner spread, fit for the arrival of our Lord Jesus Christ.
More than a dinner reunion, Noche Buena is also a perfect occasion to showcase one's cooking skills to friends and relatives. It is a multi-cultural display of one's knowledge in preparing local dishes, Spanish-influenced fare, and contemporary Western favorites.
Below is our take on traditional food items that will not only make your Noche Buena menu legitimate but the banquet itself, something to be remembered and talked about for months to come.
Toasted Pandesal Pleasers
Instead of having Queso de Bola and pandesal, try this combo appetizer instead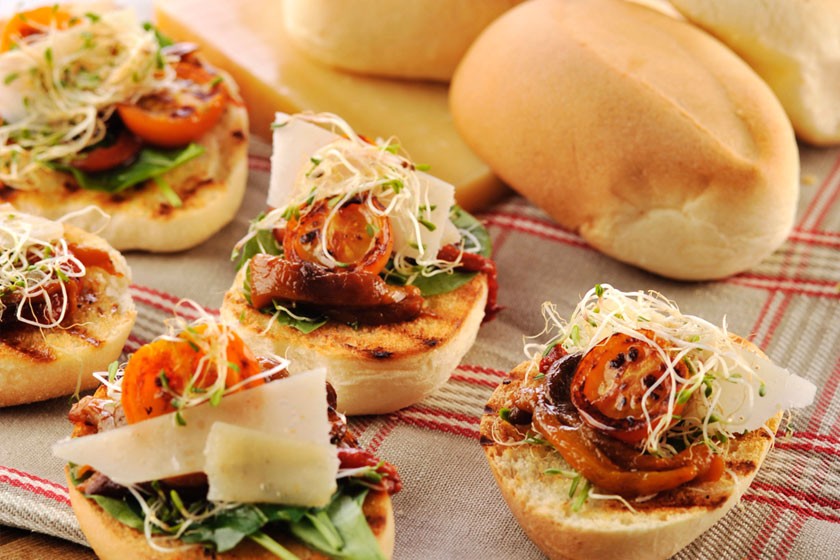 Pasta Salad
Try this healthier version instead — minus all the cream, cheese and mayonnaise that usually comes with the regular Macaroni Salad. Perfect to nibble on during conversations with relatives you haven't seen in ages.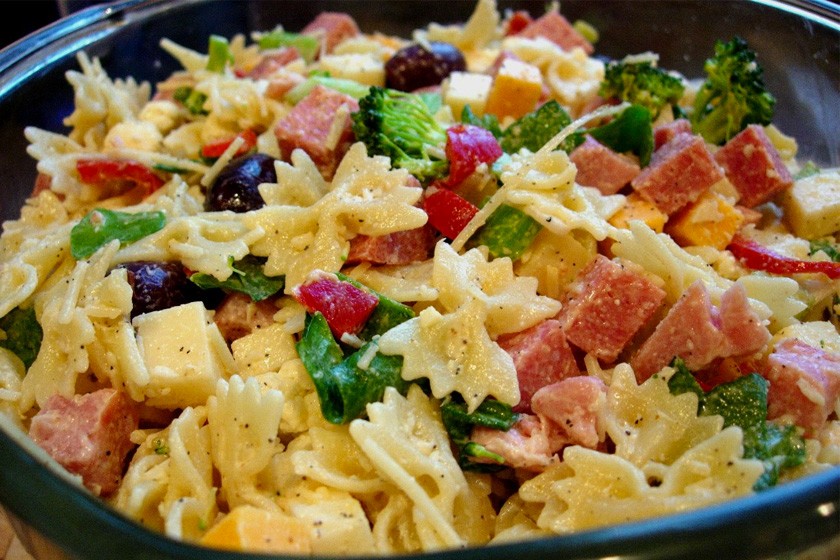 Fresh Vegetarian Spring Roll
As the feasting begins, it is but appropriate to start off with something light, yet filling. This wonderful eggroll wrapped version of Lumpiang Ubod, drizzled with crushed peanuts, and served with sweet chili is the best candidate for the job.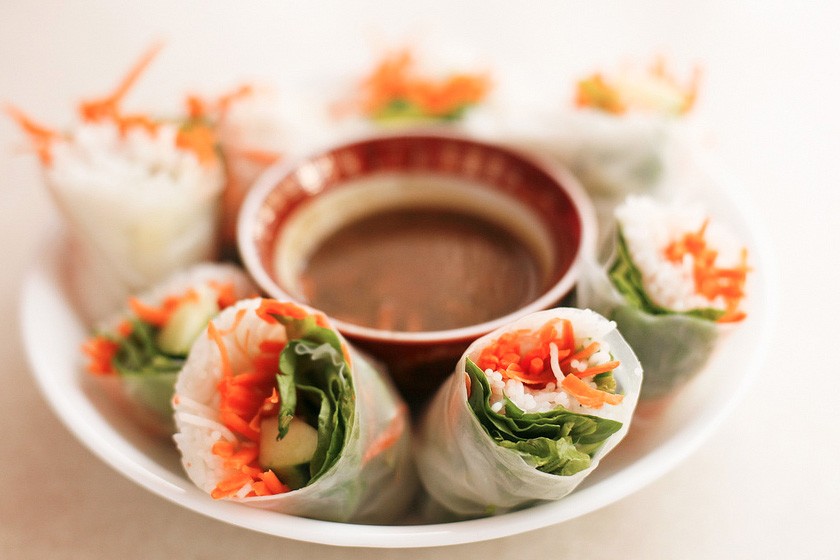 Easy Lasagna Rolls
Primarily for the younger guests, serve this instead of Filipino Spaghetti and you will certainly have a new kiddie favourite.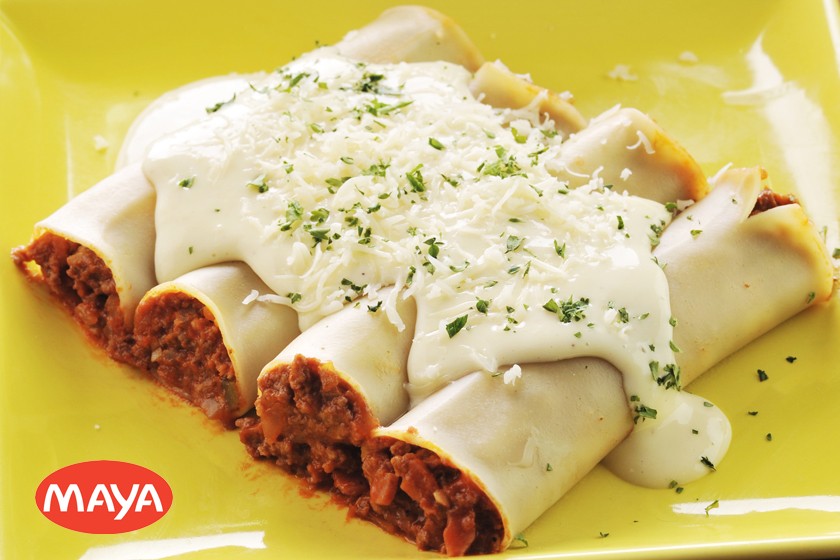 Crepe-Covered Embutido Filipino style meat loaf, wrapped in crepe, where each bite brings peace on earth and love for all mankind.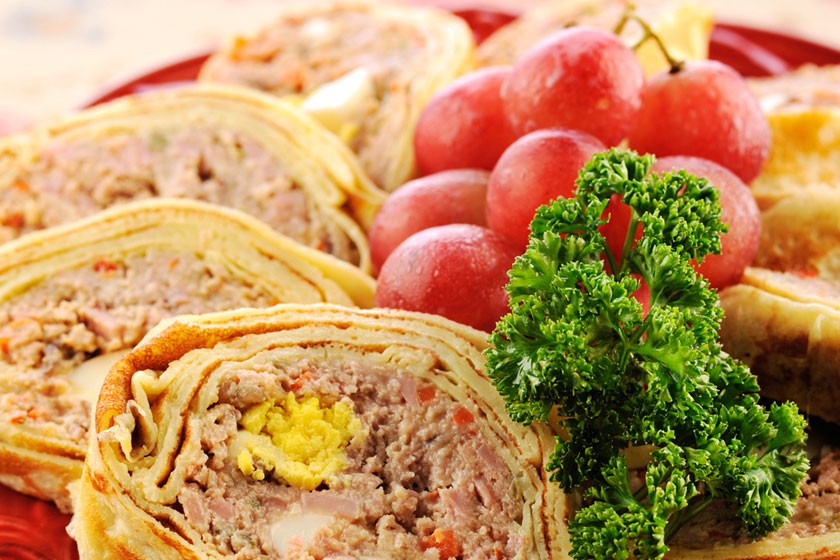 Roast Guava Chicken with Potato, Carrot Hotchpotch
There's just something about the distinct smoked flavour of charcoal roasted chicken which livens up the senses. Although there are many lechon manok stores out there, this recipe for home cooked lechon manok tastes much better.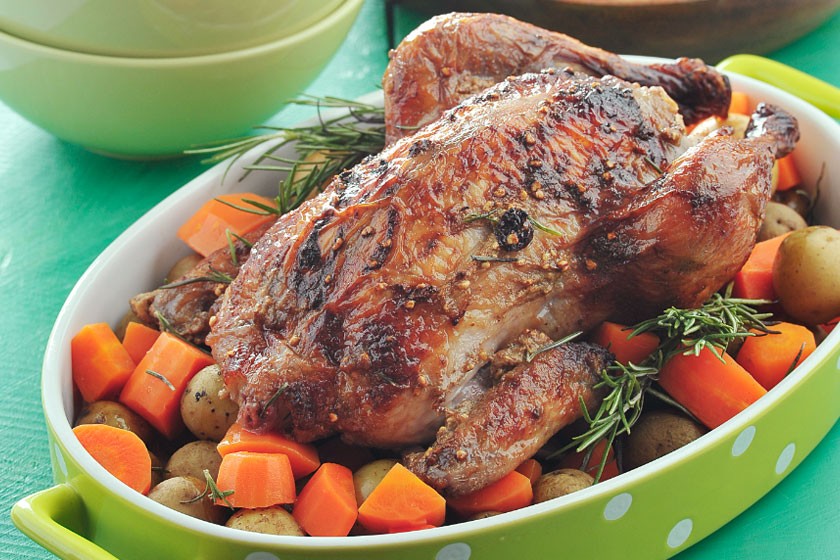 Holiday Rumball Treats The Christmas season is the time for giving and forgiving, sharing and caring — and chocolate.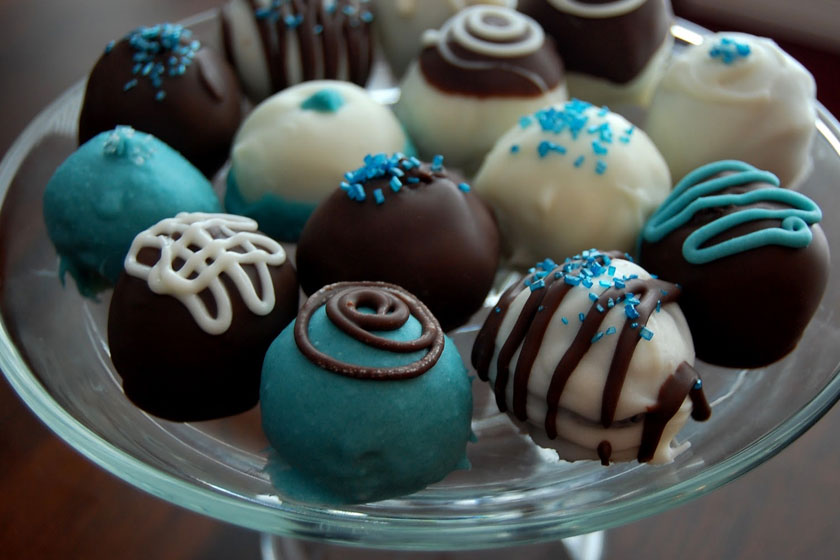 8. Maja Blanca – This native corn and coconut treat is perfect for the yuletide season.