Kids love Halloween. And in reality, some adults never outgrow it. Who wouldn't love dressing up as their favorite superhero or scary monster and eating all the candy they want?! And perhaps best of all, you could literally go house to house with your friends and hit them up for bags full of free treats!
It's a challenge for adults to make sure that the neighborhood kids have the kind of Halloween they enjoyed when they were young. Sometimes they get downright competitive with their decor— from fences festooned with orange and black crepe paper to life-size papier mache tikbalangs and kapres. Some even go so far as answering the door in full Halloween splendor with a big bag of sweet giveaways.
At The Maya Kitchen, we're all for a full blown Halloween set-up complete with a creepy fabulous buffet table laden with goodies; perfecting for inviting trick or treaters inside your house of horrors or calling your friends over for a Halloween party!
Simply decorate your buffet table with a black tablecloth and crumple up red and orange cellophane and glue them to the edges of the tablecloth for a fiery effect. Add a few miniature grinning skulls for good measure. You can buy these at your local toy or crafts store.
Of course, we've got a few Halloween dish ideas that are perfect for your super spooky buffet!
Mummy Waffle on Sticks
Hotdog waffles dipped in rich chocolate syrup and rolled in chocolate crumbs. Colored sweet gums create impish grins and ghoulish eyes.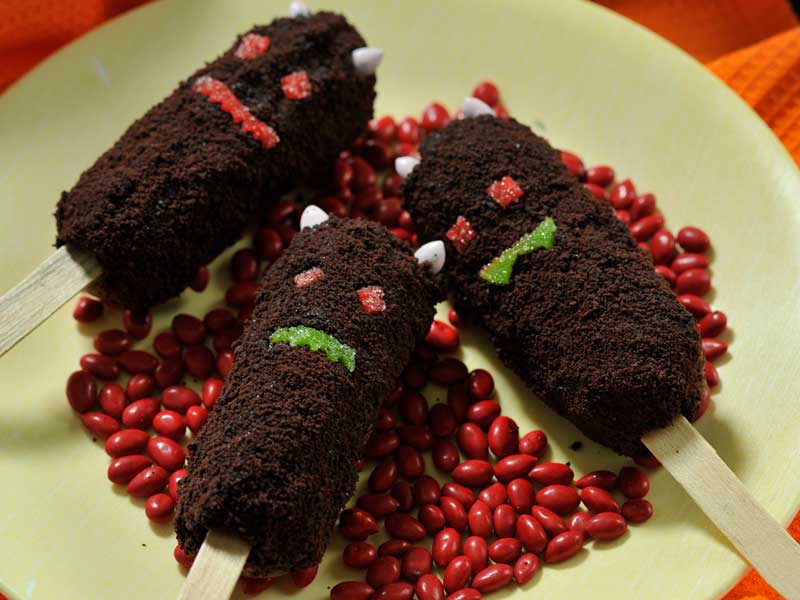 Halloween Spider Web Cupcakes
Chocolate cupcakes with bright orange icing topped with melted chocolate webs and hair-raising spiders.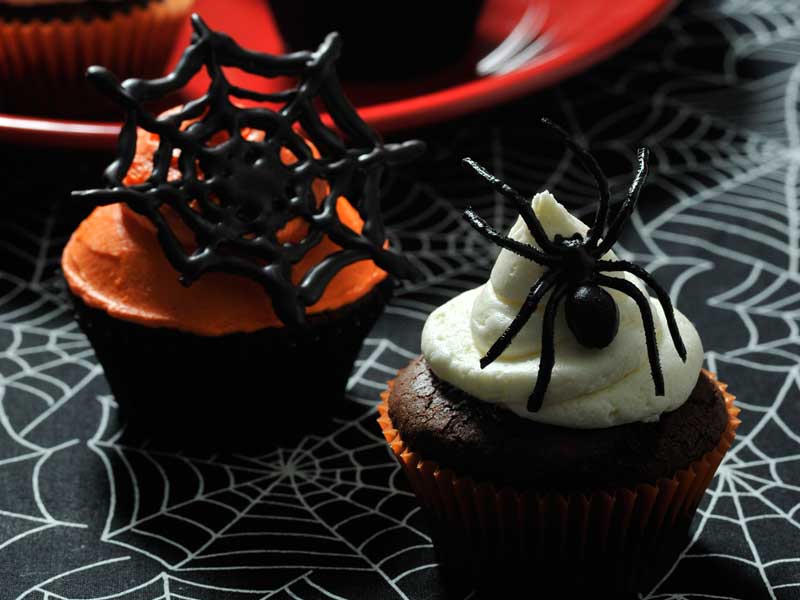 Haunted Cake
Round chocolate cake ringed by fondant-covered ghoul cookies with open mouth shriek and haunting eyes.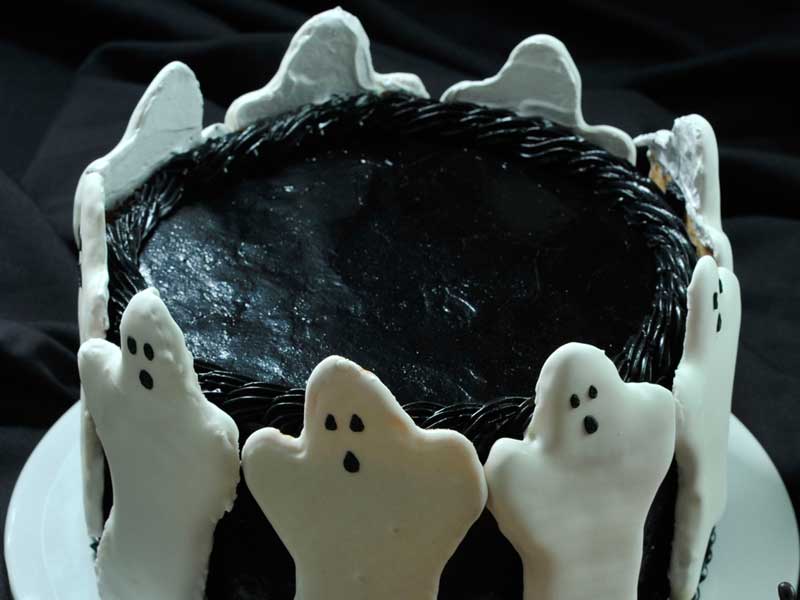 This frighteningly toothsome buffet should give your kids more than enough simply delicious reasons to look forward to Halloween. A spooktacular Hallow's Eve to all from The Maya Kitchen!