Christmas is just around the corner, and everyone is anticipating the most exciting meal of the season: Noche Buena. For many Filipinos, this is the ultimate Christmas event; when family comes together, some even flying in from abroad. It's a source of pride knowing that your home is this year's chosen venue. With that in mind, it's important to ready yourself with the right combination of Noche Buena recipes for a delectable—and unforgettable—meal.
There's no need to stress about what to prepare. To help you out, we asked the Maya Kitchen chefs to curate a 6-course menu from our compendium of tried and tested celebratory dishes.
#1 Hors oeuvres: Smoked Milkfish & Bihod Pie with Croutons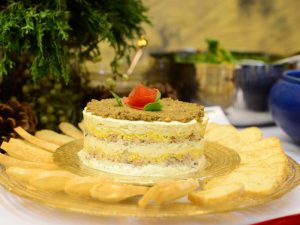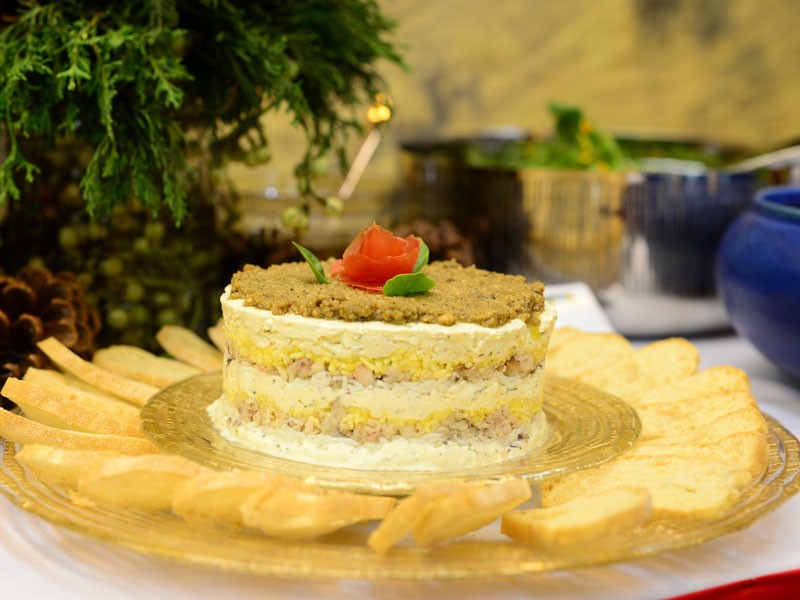 When your guests are milling about socializing while you're in the kitchen cooking, it's essential to serve up something to whet their appetites.
Forget the caviar pie. A must-try is our Smoked Milkfish and Bihod Pie with Croutons. This brings a distinctly local flavor to your first course. After all, bangus and bihod are staples of any Filipino table. It's an interesting combination of flavors brought on by bihod, pistachios, bangus flakes, cream cheese, and bread croutons.
Let your guest spread this creamy treat on crackers or lightly toasted baguette slices. If you were expecting leftovers, we're sorry to say this will be gone in a twinkling. Click here for the recipe.
#2 Soup:  Marseille Seafood Soup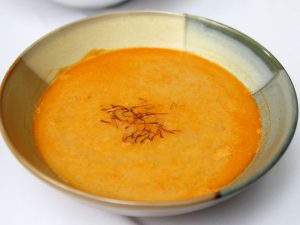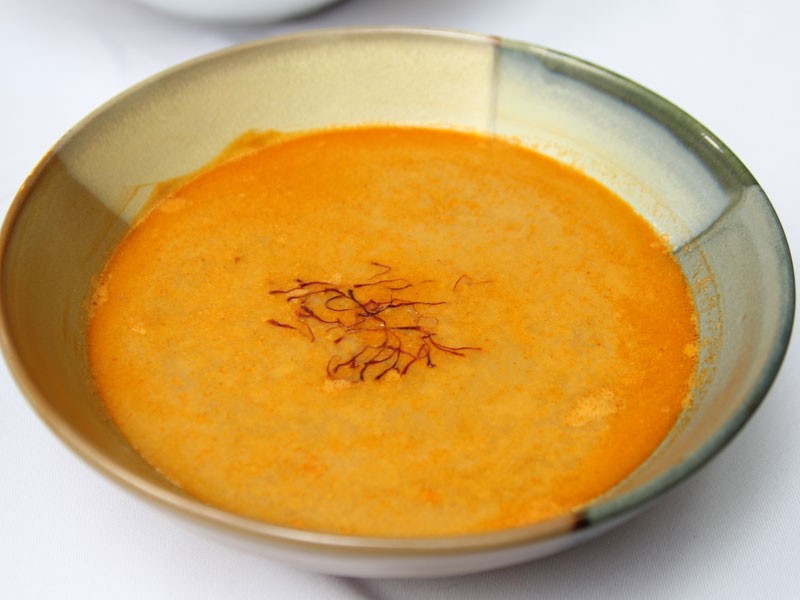 This light and flavorful soup is made from your favorite seafood (you can use shrimp, squid, or clams). Don't forget to check if any of your guests have food allergies. You can have a second soup option with a vegetable soup base to play safe.
Our Marseille Seafood Soup is tinted a gorgeous ochre color due to saffron powder and has a delightful kick thanks to Pernod. This recipe is French in origin and adds a European touch to your meal. Check out the recipe here.
#3 Appetizer: Grilled Chorizo and Chicken Skewers with Aoli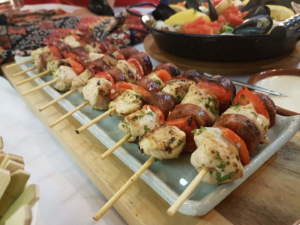 Brighten up your table with Grilled Chorizo and Chicken Skewers with Aoli. This Spanish-inspired recipe was dreamed up by Chef Noel dela Rama, a favorite among the elite for his skillful cooking and elegant dishes.
Stir things up a bit with a delicious and healthy appetizer any carnivore would love. These are sure to bring a festive touch to the table with bite-sized layers of grilled chicken, bright red peppers, and chorizo that you can sink your teeth into. Try out this recipe here.
Chef Noel recommends you set aside baguette, Manchego cheese, assorted Spanish cold cuts grapes, and olives to complement the skewers. As a bonus, you may want to try your hand at baking homemade bread with our recipe for Malunggay Garlic Baguette.
#4 Salad: Tofu Salad with Asian-inspired Vinaigrette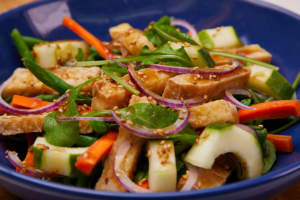 Don't forget the greens! No meal is complete without a salad. Trade in the usual Caesar or macaroni salad for something exotic and fresh.
It's a combination of arugula, cucumbers, and fried tofu drizzled with a vinaigrette that is both sweet and sour; a mixture of ginger, lime, and honey. Plus, olive and sesame oil mixed with soy sauce give it a taste of the East.
Easy to prepare and a pleasure to eat, you can read up on the recipe here. Also, here are some tips on how make to a spectacular salad.
#5 Main Course: Lechon Belly with Bacon Saffron Rice Stuffing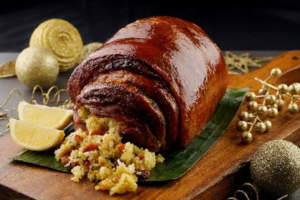 Are you wondering if lechon is in this picture? But, of course. We decided that only an extraordinary version would make this menu into one amazing Noche Buena package.
As Filipinos, rice is a staple. However, for a feast as substantial as this one, a good idea is to combine it with your main course instead of siding. Our Lechon Belly with Bacon Saffron Rice Stuffing is an interesting combination of flavors. The tenderness and texture of the pork belly will surprise you as will the saffron rice stuffing.
Did we mention that you also get the crispy skin that is the trademark of traditional lechon? Get cracking on crackling with our recipe here.
#6 Dessert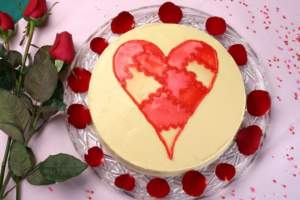 Last but not least, is the crowning glory of your feast: our Mosaic Cake.
This three-tier chiffon cake is perfect for Noche Buena with its buttercream-pili filling and colorful stained-glass design reminiscent of parols. Click here for the recipe.
This classic Maya Kitchen Recipe is featured in one of our bestselling books "The Best of The Maya Kitchen Cakes & Pastries: with Step-by-step Illustrations, published in Anvil and available in most local bookstores.
Consider this our special gift to you, our valued reader. Get ready to serve a feast to end all Noche Buena feasts. It will be one for the books and a favorite family Christmas memory for years to come.
Like these Noche Buena recipes? Share this post with your friends and family.