Very little in this life comes close to the love we have for good food. It brings us an indescribable pleasure that emanates from a place deep within us and makes us happy in so many different ways.
The multitude of new theme restaurants and foodie hangouts in the Metro reflect our infatuation for culinary adventures. The choices are endless — food trucks, fast casual, urban comfort food, tex-mex, etc… You name it, we'd love to try them all.
This is why Top Eats was born. It is the newest addition to the The Maya Kitchen offerings, known for its Lifestyle Classes and Culinary Elite Series cooking demos and food tasting sessions.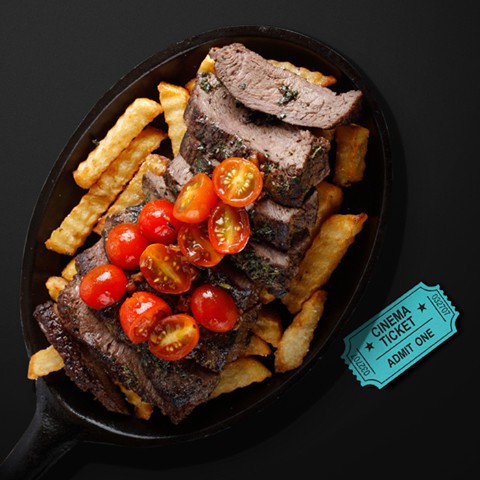 One of the mouthwatering entrees of Flatiron, Top Eat's first featured restaurant. 
Featuring classic favorites and up and coming culinary establishments willing to share their passion for food, it is a venue for players in the restaurant scene to unveil the stories behind their concepts and menus.
Top Eats brings together those who love cooking and those who love eating, highlighting the most personal and intimate aspect of why these food establishments are here to begin with — to feed our unending craving for new and different gastronomic experiences.
Take the first step in discovering Top Eats. Cooking in November!