Top Eats, The Maya Kitchen's newest culinary demo featuring top casual restaurants and foodie hangouts, is delighted to bring you Come Forth Kitchen on Saturday, February 18, 2017, from 1PM to 3PM.
Needless to say, the name Come Forth Kitchen is both a play on the word "comfort" and an invitation for people to partake of their menu and establishment.
A labor of love by first-time restaurateurs Rondelle and Tricia de Leon, Claudine de Leon, Theresa Leung, Chef Gigi Almeda, and Chef Kat Pascual, Come Forth Kitchen is THE place to go to for simply delicious food and a delightful drink selection – perfect for intimate gatherings and endless conversations with family and friends.
Based on a concept of the owners' love for travel and comfort food, Come Forth Kitchen's menu is very personal and inspired by their family traditions and childhood favorites.
Come Forth Kitchen's demo on February 18 at The Maya Kitchen Top Eats consists of these best sellers:
Tinapa Caesar Salad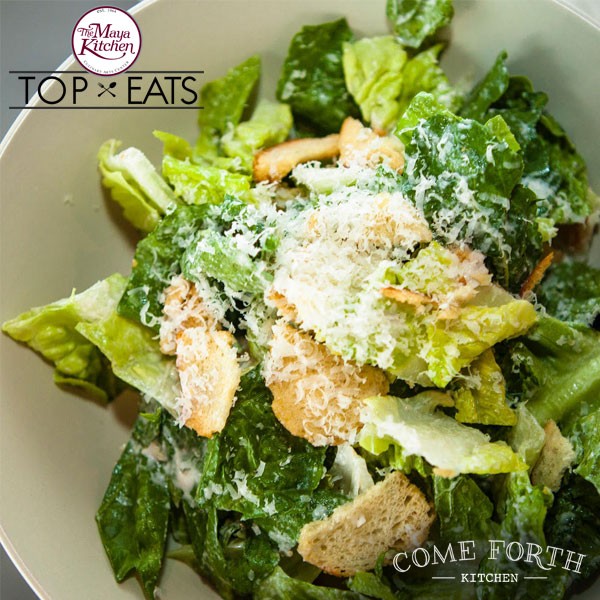 Come Forth Pulpog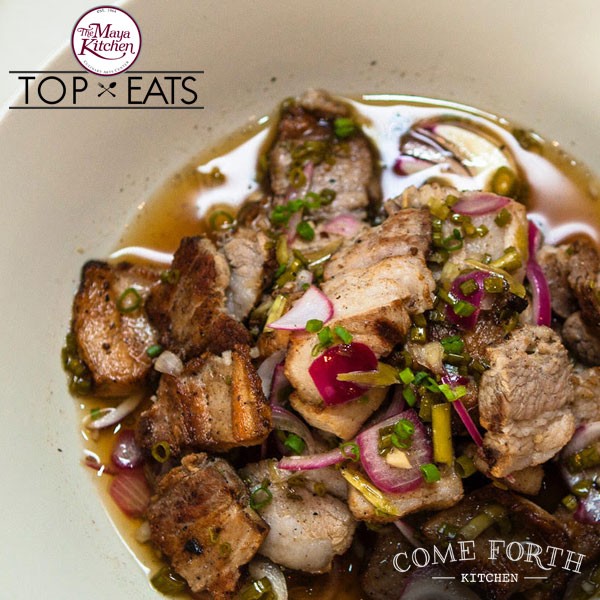 Malunggay Basil Pesto with Chicken Pesto