It's often said: "I'm going to put on a lot of weight because it's Christmastime!" And honestly, why deprive yourself from celebrating and giving thanks for another good year with your loved ones? We at The Maya Kitchen believe that any meal shared with the special people in your life is one to be enjoyed with gusto and cheer, especially during the holidays!
One of the most wonderful things about the season is how people make the extra effort to add a festive twist to just about anything. The food is just as much a tradition as the holiday itself.
All of a sudden, you have a variety of Christmas blends to choose from at your favorite coffee shop to give you that warm yuletide feeling in between sips.
Supermarkets play your favorite carols in aisles festooned with wreaths and shiny ornaments as you peruse the elaborate displays of Christmas food items like Queso de Bola or hamonado.
And when mid-December comes around, you willingly and religiously (but not without some difficulty) get out of bed before sunrise for the 9-day Misa de Gallo. People wholeheartedly embrace this tradition not just for the enlightening sermons or to get that special wish you if you've completed all nine days, but also for the bibingka, puto bumbong, and hot tsokolate that await after the mass.
By now your Christmas tree is starting to accumulate a pile of gifts, which may include food baskets filled with Christmas-themed fare, chocolates, and the annual refill of socks and soaps. You've probably received at least one fruitcake by now and your kitchen is starting to look more like a battle station with an arsenal of ingredients for your Noche Buena.
In the Philippines, we celebrate Noche Buena on Christmas Eve. After the family attends the Misa de Aguinaldo, everyone gathers at the appointed home for the extraordinary feast served at the stroke of midnight.
A traditional spread may consist of lechon, pancit, hamon, queso de bola, arroz caldo, lumpia, and relyenong bangus. And for dessert: ube halaya, puto bumbong, bibingka, and fruit salad. Of course, the menu differs in every household, with more westernized homes preferring roast turkey with all the fixings instead of lechon.
It goes without saying that The Maya Kitchen believes that no feast is complete without its crowning glory: dessert. That's why we've come up with something fancy and delicious that is sure to complement your Noche Buena spread, whether it's traditionally Filipino or more Western in influence.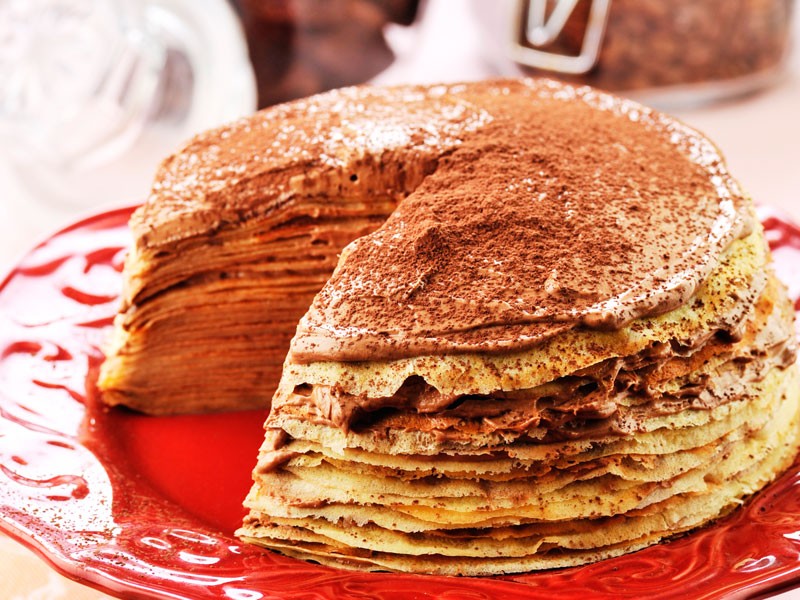 And with this recipe in mind, here's hoping that your loved ones will savor every bite of your Noche Buena feast as much as you enjoyed creating and serving it.
From The Maya Kitchen to your household: May your Christmas table be blessed with the incomparable taste of the season and may your homes be filled with warmth, love, and joy!