We Filipinos are proud of our bread and pastries. From the elegant ensaimada to the humble yet delicious pan de sal, bread making is very much a skill that many of us aspire to learn. Even our preference for rice can't stop us from enjoying bread as much as any Western country, many of which consider the latter their staple food.
In recent years, more and more specialty bakeries (or boulangeries or patisseries, as they are called in France and Belgium) have cropped up in the country, celebrating the many different types of bread and pastries worldwide. Establishments like Breadtalk, Tous les Jours, Lartizan, and even the Japanese café, Jipan, boast a wonderful selection.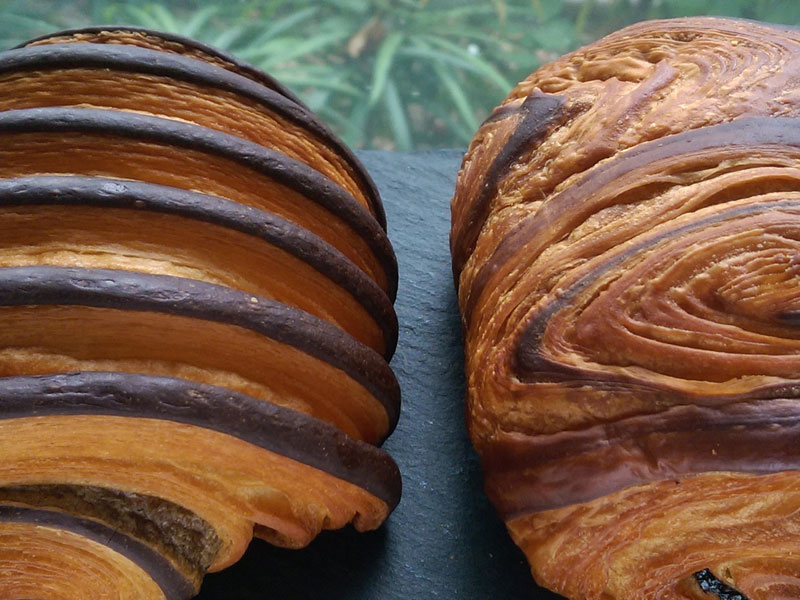 Among the plethora of bread and pastries, the croissant and the danish stand out as all-time favorites.
A single chocolate croissant paired with freshly brewed coffee can easily be considered a luxurious breakfast experience. What's not to love about this half moon-shaped pastry and its flaky multi-layered buttery crust? And who isn't guilty of licking their fingers clean of croissant crust?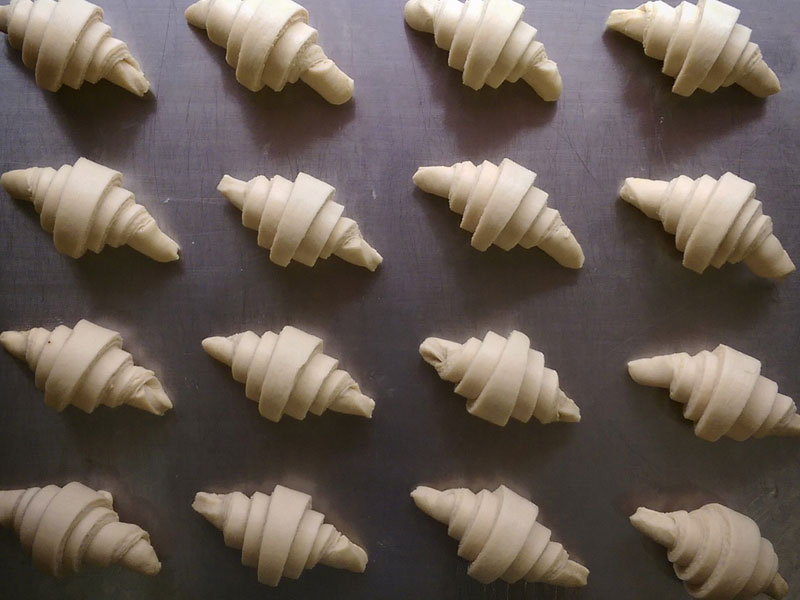 The danish, on the other hand, with its gleaming golden crust, is often the first to disappear from a box full of pastries. Despite its name, it actually originated in Austria and is famous for its fruit or chocolate filling and glazed exterior that is almost too beautiful to eat.
We at The Maya Kitchen won't deny that baking croissants and danishes can be challenging. Both require some level of instruction in making laminated bread dough, which can be quite technical, but once mastered, highly satisfying.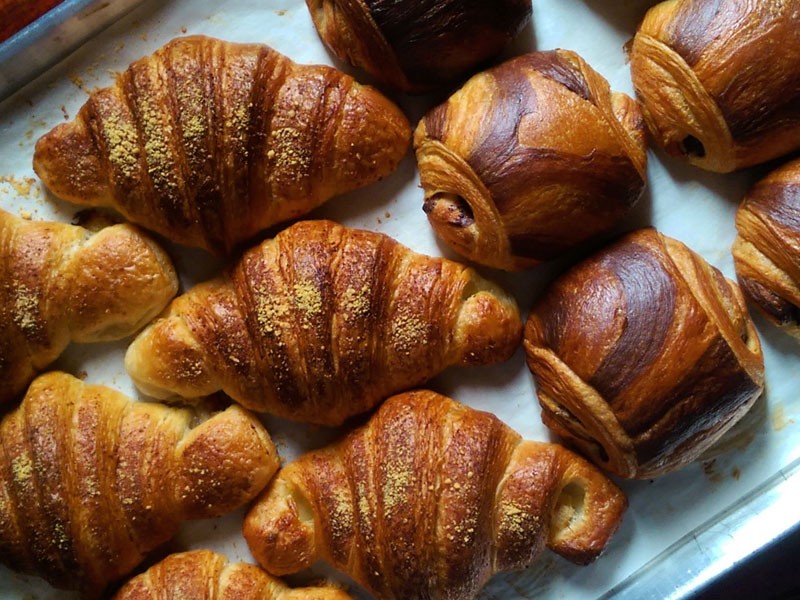 So what exactly is laminated bread dough? The technique consists of placing a pat of butter of a certain temperature on top of a layer of dough that is rolled and folded until the butter is more or less absorbed. This is done over and over until the desired number of layers is achieved—the more, the flakier. Temperature plays a big part here. Making laminated dough in an environment that's too hot will have butter oozing out of your dough.
While it sounds complicated, thankfully it's not rocket science. And we're inviting you to check out all the classes we offer at The Maya Kitchen Culinary Arts Center 8th Floor, Liberty Building, 835 A. Arnaiz Avenue, Legazpi Village, Makati City. Interested parties can give us a call at +632 892 5011 local 108.
Our classes will teach you the rudiments of baking and breadmaking such as dough lamination, and more! One class is enough to start your own bakery, and you can serve friends and family with breads and other baked goods straight from your own oven!