If there's any Filipino dish that's sweet, comforting, and delicious, it's champorado. You can enjoy this chocolate rice porridge on cool, rainy afternoons, and it even serves as a warm, easy to make treat for those recovering from the flu or the sniffles—especially when solid food is difficult to swallow.
Champorado is often paired with tuyo to create that delightful combination of salty and sweet. It's just one of those strange but wonderful pairings the Philippines is renowned for worldwide, like unripe green mango with bagoong, pan de sal dipped in coffee, puto and dinuguan, just to name a few.
But the real must-try is our Champorado of Champions, which calls for even bolder toppings like corned beef, bacon, and dilis.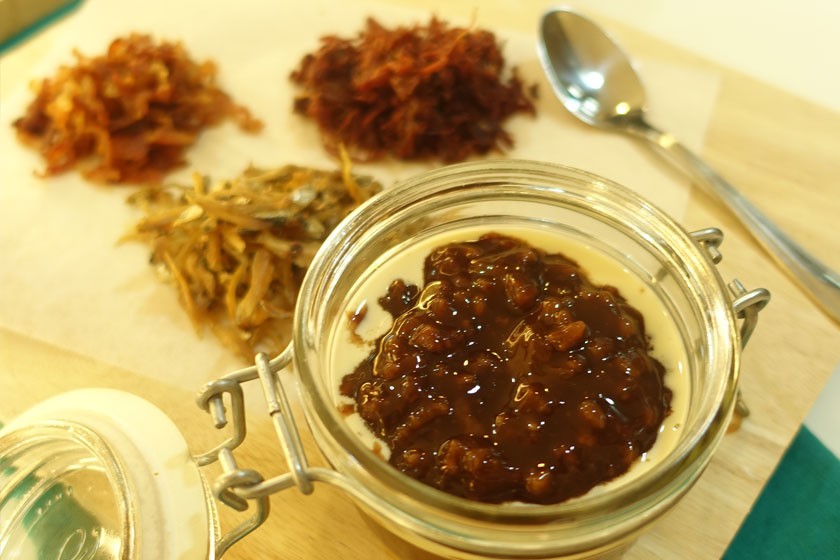 Like many of our local dishes, champorado finds its origins outside our borders, introduced by Mexico during the galleon trade. The original version actually doesn't contain any rice, but over time champorado evolved and was Filipinized with the addition of our national food staple as its core ingredient.
Preparing champorado is fairly simple. Traditionally, you take cocoa powder and boil it along with glutinous rice to create a thick chocolate porridge that can be thinned out with milk and sweetened with sugar.
In the Visayas, they don't use cocoa powder or glutinous rice at all. Instead, they use day-old cooked rice boiled with sugar, and then sometimes add coffee and milk. Coffee-flavored rice porridge, anyone?
The Maya Kitchen makes preparation even easier with our Maya Champorado Rice Porridge Mix, available in most local supermarkets. With a little imagination, you'll find that it's a versatile baking essential that can make for amazingly delicious chocolate rice-based recipes. For starters, try another Filipino merienda favorite, our Tsokolate Puto Bumbong.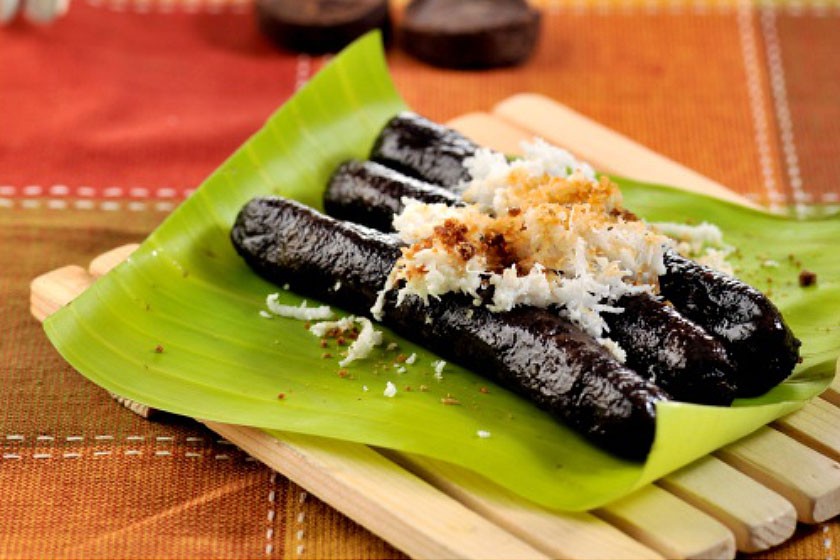 But the main highlight of this article is our Champorado Pudding Bars. We spent a lot of time in the Maya Kitchen laboratory concocting this variant of champorado, perfect if you're on the go and need your chocolate fix. And by using our champorado mix, there's no need to go through the hassle of boiling rice and cocoa powder. Just add eggs, vanilla, and MAYA All-purpose Flour to give it more of a cake-like texture. Easy!
Whether you pack it in a lunchbox, serve it for dessert, or chomp on a few while you Netflix and chill, we know you and your kids will love every bite! Now whether you're up for eating them with tuyo or dilis is another story all together. Let us know if you do!