Maya puts an imaginative twist to a beloved breakfast staple, bringing art and food together to make incredible Hotcake Art. Get ready to spend more fun times in the kitchen with the family by taking breakfast and snacks to a whole new level with Maya Hotcake Art!
Turning ordinary hotcake batter into your favorite cartoon and cinema icons like Pikachu or Darth Vader, or even a series of fun emojis, is a lot easier than it looks. Here are four easy steps to adding a creative spin on the breakfast classic.
Get your batter ready. Prepare your Maya Complete Quick n' Easy Hotcake Mix  by following the instructions on the box. You can also use the Maya Original Fluffy n' Tasty Hotcake Mix! Stir all your ingredients well to make sure you've got the perfect batter to make your hotcake art.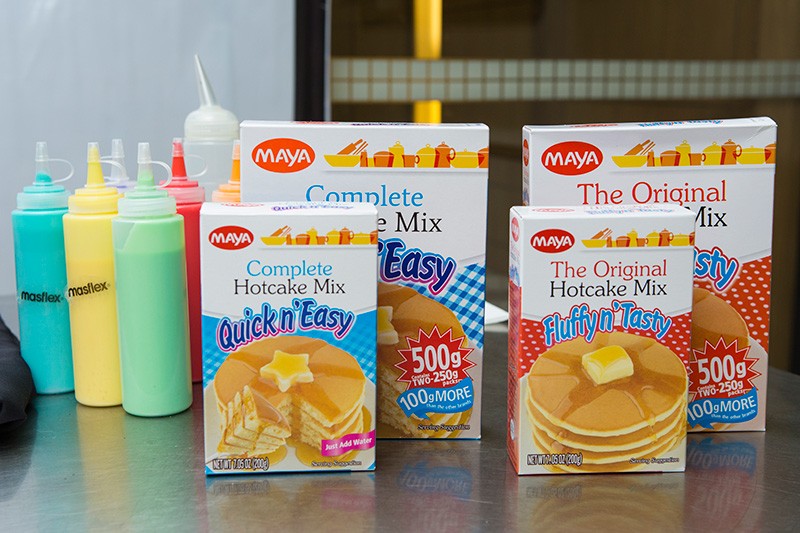 Gather your tools. When making hotcake art, there's no one right way to do it! You can use a measuring cup to ladle out your batter on the pan and experiment with your pan's temperature to yield different shades. The longer you cook your batter, the darker those portions will be.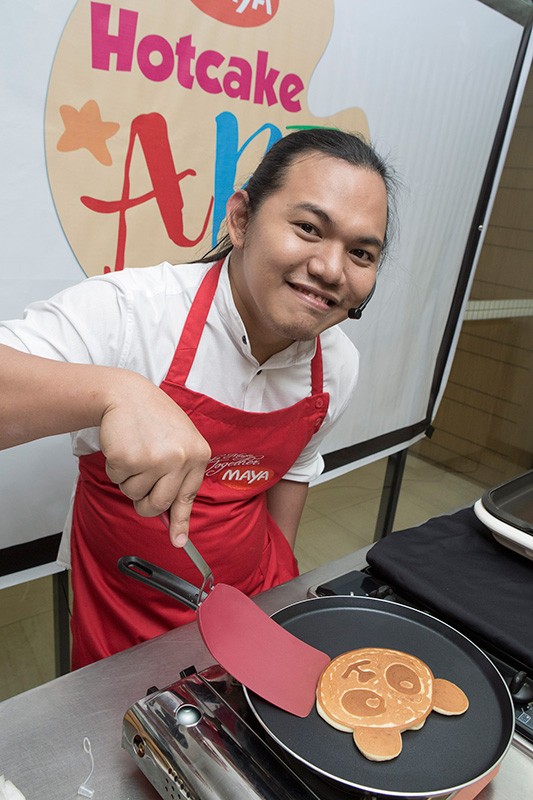 If you have squeeze bottles on hand, those can work like paintbrushes. Use bottles with tips of different sizes to create your characters just the way you want them. Wider nozzles yield broad strokes and outlines, while bottles with a finer tip work best for filling in the details. Mix food coloring into your batter if you'd like to make your hotcake art really pop!
Go crazy on your designs. Here's the best part: making your hotcake art! Inject as much creativity as you can into your hotcakes but be sure to watch closely for bubbles and flip the pancakes at exactly the right time so they don't burn.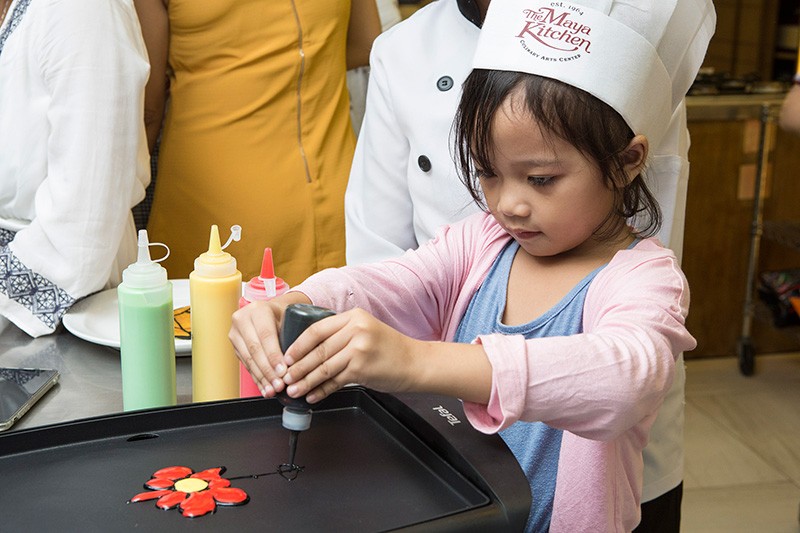 Garnish your hotcakes. For added flair, feel free to decorate your work with fruits, sprinkles, whipped cream, and other tasty ingredients that'll make your hotcake art look as good as it tastes.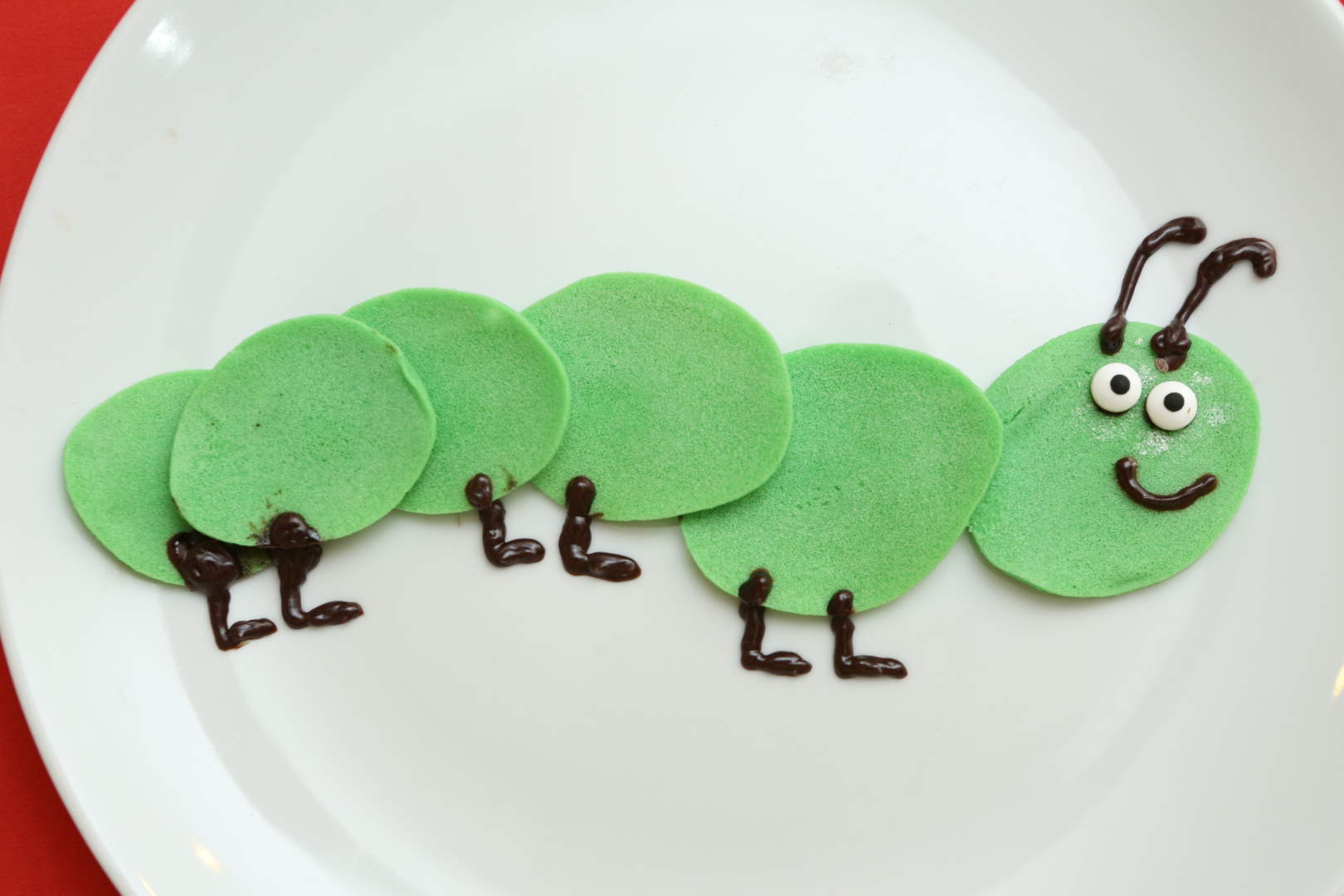 With Maya, there are endless ways to make any meal more exciting.
Follow and like MayaHotcakesandMore on Facebook, and @MayaHotcakesandMore on Instagram and Twitter.
For more information on this, log on to www.themayakitchen.com, e-mail [email protected], or visit The Maya Kitchen Culinary Center every Tuesday to Saturday at 8F Liberty Building, 835 A. Arnaiz Avenue (Pasay Road), Makati City. You may also call us 8921185 or 892-5011 local 108 or +63929 679 6102.