If there's one thing we Filipinos are known for throughout the world, it's that we definitely know how to celebrate. In fact, we have fiestas all year round!
May is a busy month in particular, with no less than 143 festivals across the archipelago, including the Flores de Mayo or Santacruzan, the Magayon Festival in Albay, and the Carabao Carozza Race Festival in Iloilo. In this article, The Maya Kitchen will focus on the popular Pahiyas Festival in Lucban, Quezon, famous for its wide variety of culinary delights!
The Pahiyas Festival is a must-see for local and foreign tourists alike. Anyone who wants to get to know the country's long standing traditions should consider heading over to Quezon to join the festivities. The Pahiyas Festival is known as one of the most colorful feasts in the Philippines, where each home is festooned with brightly colored leaf-shaped decorations called "kiping." It is held to give thanks to the patron saint of farmers, San Isidro de Labrador, for a bountiful harvest.
Festival-goers will enjoy the famous Pancit Lucban, also known as Pancit Habhab, which is a delectable concoction of stir fried noodles, pork, shrimp, and if you're lucky, lechon. This yummy dish is served on banana leaf and no utensils required as it is best savored when eaten with your hands!
Another dish of note is the special Lucban Pilipit, a sweet treat kids will definitely enjoy. This round delicacy is made from squash and rice fried in brown sugar.
And don't go home without trying Lucban Longganisa, a delectable sausage made with lots of garlic that's just too good to pass up.
If you missed your chance to experience the Pahiyas Festival this year, you can always throw your own little fiesta at home. And we recreated two authentically Pinoy dishes for this very reason.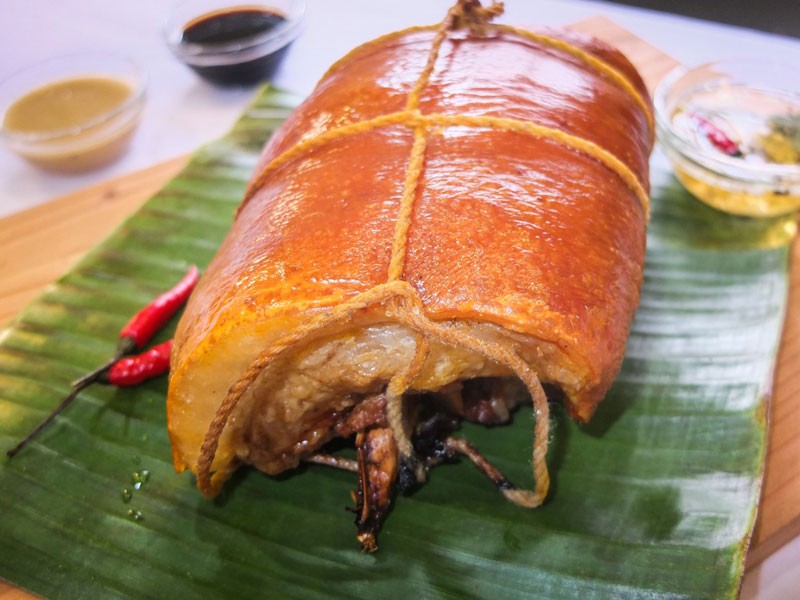 Let's get straight to business. Our Bellychon is going to be the star of your fiesta. Instead of a whole pig, as used in lechon (roasted suckling pig), this recipe calls for pork belly slab, when cooked our way, is just oh so tender and juicy. And because this recipe calls for lemon grass, you can expect it to be uniquely flavorful!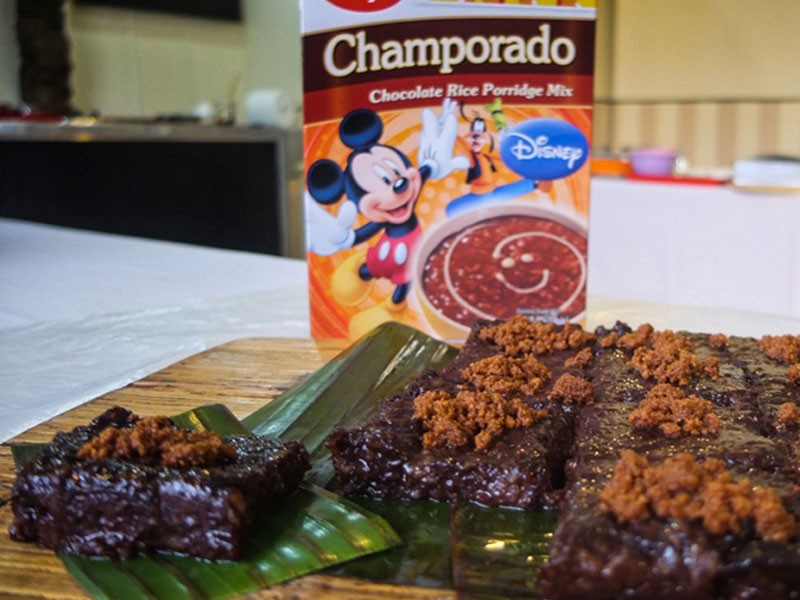 For dessert, try this Maya Kitchen take on biko, a traditional Filipino rice cake that's a staple in many of our fiestas. Kids will especially love our Choco Biko, made from our own Maya Champorado Mix as the special ingredient! Topped with latik or crunchy coconut, we're pretty sure the fam is going to love you for serving this up!
Filipinos sure know how to throw a party! And we don't need any special reason to celebrate and create memories with those we love.