We know it's pretty difficult to come up with a really great Father's Day gift. What do you give the man who wiped away your tears, picked you up after nasty falls, and played your favorite games with you—even if they were a bit silly? He's done so much for you already, and now that you're older, you can still count on him for some sound advice and even a much-needed hug.
So why not treat him to a Father's Day meal that he can enjoy in the comfort of his own home and celebrate what he means to you on this special day. Although a father's work may never be done, we at The Maya Kitchen believe that this day should definitely be an exception.
Your Dad worked hard to provide for his family, so we propose giving him a much-deserved day off where he can just sit back, relax, and enjoy your company. Instead of getting all dressed up and braving the restaurant crowds, set up the living room or dining table so he can freely commune with the people who really matter while dressed in his favorite "pambahay" and slippers.
We came up with two special dishes that Dad can fully enjoy in front of the TV while watching his favorite show, have a few beers, and spend some quality time with the whole family. They're both very simple to make and reminiscent of his favorite bar chow—only way more delicious!
Our Beer Marinated Chicken Wings with Buffalo Glaze is a winning combination of breaded chicken wings marinated in a special sauce. These delectable wings are tossed in our Buffalo glaze—a mix of tomato sauce, brown sugar, cayenne pepper, Italian seasoning, barbecue sauce, and melted butter, among other choice ingredients. Fry them up and you're good to go, but make sure you have something to dip them in like a ranch or blue cheese dip. We're pretty sure he'll dig right in!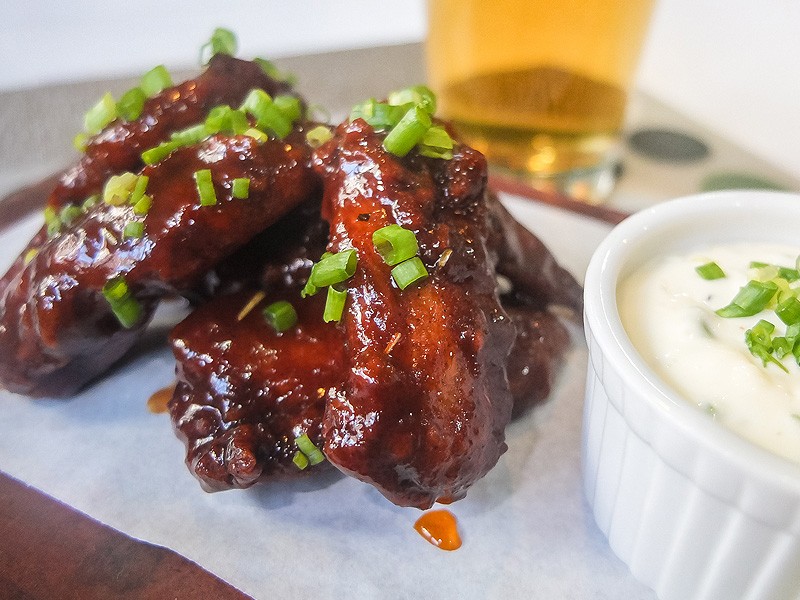 Pair these savory wings with our Poutine Fries. This dish actually originated in Canada, and is basically French fries with cheese and topped with gravy that is very simple to make. Our version includes mozzarella cheese and spring onions for that added layer of flavor. Just deep fry the potatoes, top them with cheese, and pour over the gravy for a dining experience that Dad will think is anything but cheesy.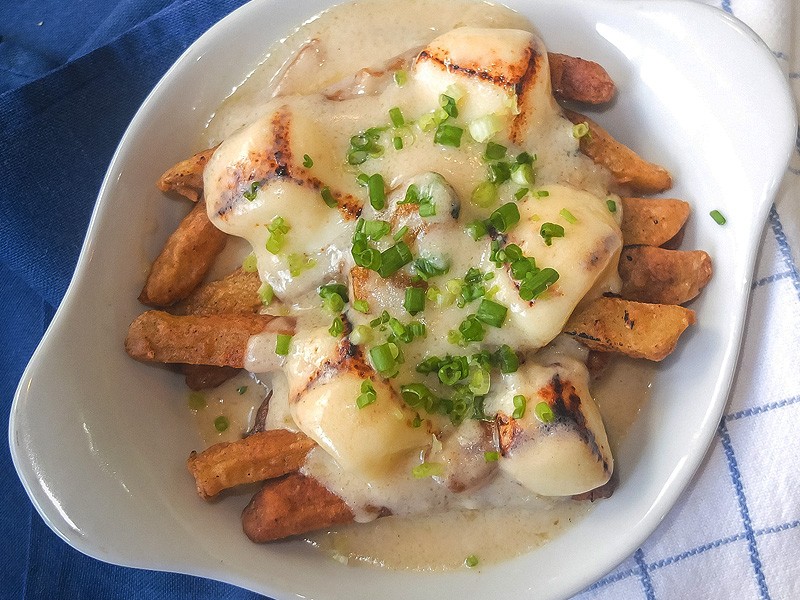 There's really something about a home cooked meal that comes straight from the heart. Believe us when we say that Dad will relish every bite because you actually took the time off your busy schedule to get down and dirty in the kitchen to make him something he'll never forget. He's done so much for you, so why not take the opportunity to show him how thankful you truly are.