Summer has come and gone, but with two long weekends coming up, we're sure your kids are just as excited as you are to get a break from their daily grind.
If your family is set on staying home and enjoying some quiet relaxation time, then we've got the perfect activity for you!
We've prepared two easy-to-make recipes that are nutritious and delicious—and not in that bland diet food kind of way. Your kids will have so much fun baking with you and eating their creations after. Plus, if they've never baked before, now is a good time to teach them the basics, and we can pretty much guarantee that baking together as a family can be fun and educational!
Our first recipe incorporates the healthiness of chia seeds and raisins with an all-time favorite: oatmeal. Chia seeds pack a lot of punch when it comes to nutrients without having a high caloric impact. They're a natural energy booster and are a good source of protein, fiber, and antioxidants.
As for oatmeal, it's hard to find a kid who doesn't enjoy their daily bowl with their favorite add on. And don't even get us started on all the benefits of eating raisins. They're chock full of fiber and can help prevent cancer.
That's why we're confident that our Chia Oatmeal Raisin Cookies are sure to be a hit with your kids. Eating a plateful of these will be way easier than getting them to eat their veggies, especially when they helped make them! And if you're worried about diabetes, all you need to do is substitute brown sugar for coconut sugar, make sure to use raw honey, and you're all set for serving a diabetes-friendly dessert. Chia seeds and raisins can be beneficial to diabetics, too!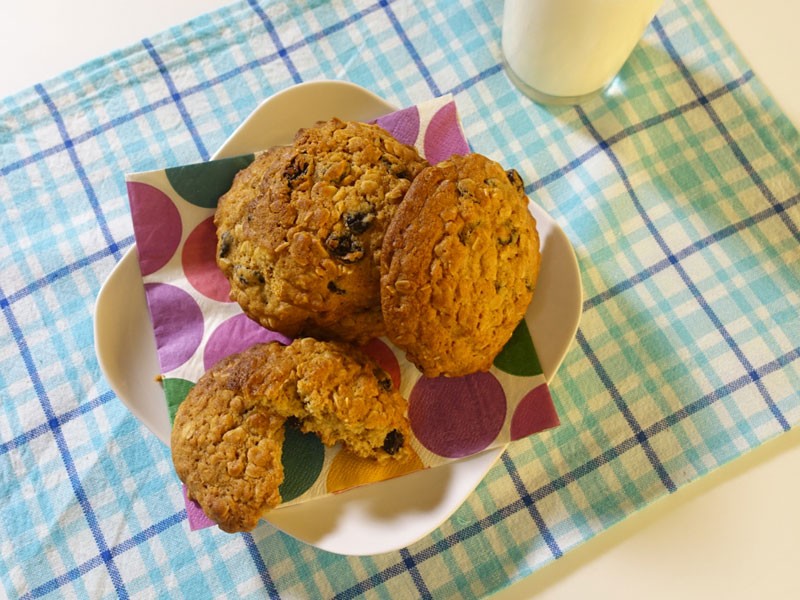 Up next, our Baked Apple Pancake Bars are as yummy as they sound! They're sweet without the need for cane sugar and you can serve them for breakfast as well. Because pancakes!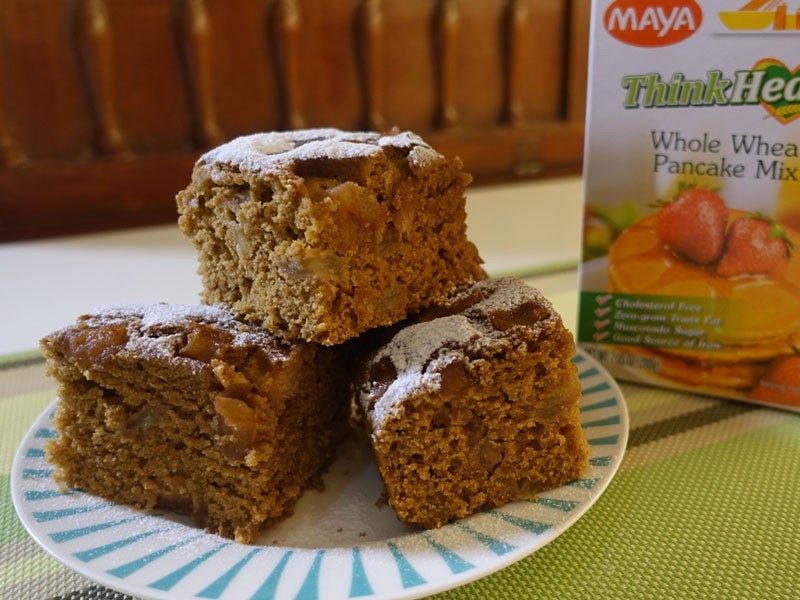 Much like the ingredients used in the previous recipe, apples are also rich in nutrients and antioxidants. Studies have shown that apples contain cancer-fighting substances, promote good stomach health, and are even good for your brain! And to make this treat even healthier, make sure to use raw honey.
These super good bars drizzled with reduced apple sauce will disappear before your eyes in record time!
We're so excited for you to try out this educational, fun, and nutritious activity with our recipes. We can't think of a better way to spend the long weekend at home with the Fambam than this!