Discover a love for cooking and baking this month of September at The Maya Kitchen.
The I Hate to Cook 3-part workshop series is back on Saturdays from 9am-1pm. The first session, Kitchen Basics on September 3, tackles pantry staples, fresh convenience foods, and meal planning. On September 10, take your newfound skills to the next level and learn how to prepare an Impressive 5-Course Meal. The final class on September 17, Limited Space Cooking will cover how to deal with leftovers and maximize the use of slow cookers and rice cookers. Class fee is P2,000 per session.
Bread lovers can enroll in Healthy Breads on September 3, 9am-1pm. This hands-on class with group workshop includes recipes for Whole Wheat Sesame Bread, Kalabasa Loaf, Malunggay Loaf, Sourdough Bread, and Foccacia. Class fee is P2,000.
Basic Culinary with workshop is on September 6-9, Tuesday to Friday, 9am-3pm. Learn Cooking Fundamentals and International Standard Techniques of meal preparation from soup, salad, pasta, main courses to desserts for Home and Institutional Scale Kitchens. Class Fee is P9,000 with guest Chef Anton Ballesteros.
Basic Baking with workshop is on September 13-16, Tuesday to Friday, 9am-2pm. Learn Basic Baking Techniques applicable to small and commercial scale production of recipes and formulations of quick breads, pies, cookies, cakes, and other bread varieties. Another class is on September 27-30, Tuesday to Friday, 9am-2pm. Class fee is P8,000.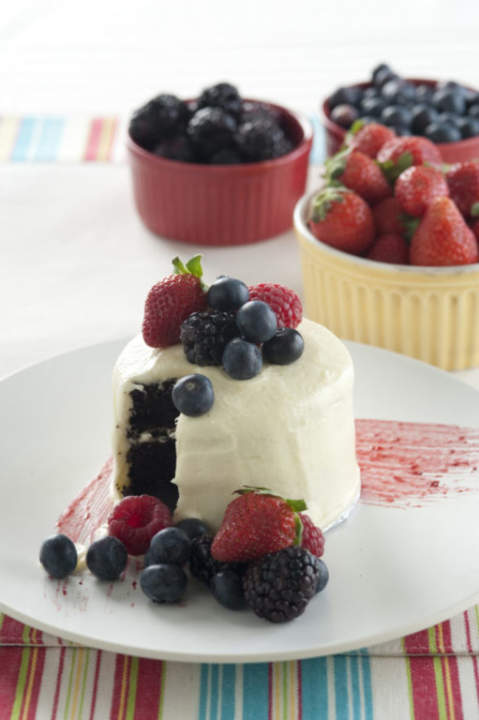 Basic Cake Decorating is on September 21-23, Wednesday to Friday, 9am-3pm. The 3-day course on the fundamentals of cake decorating includes Coloring, Icing (Boiled, Caramel Icing, Chocolate Ganache, Swiss Meringue, Rolled Fondant and Marshmallow Fondant for Wedding Cake), and Basic Flowers including Bunching Techniques. Individual workshops on Icing Application and Cake Designing are also included. Class fee is P4,500.
Cupcake Baking and Decorating is on September 24, Saturday, 9am-1pm. The class and group workshop include recipes for Peanut Butter and Choco Chip Cupcakes, Coconut Marshmallow Cupcakes, Strawberries and Cream Cupcakes, and Cinnamon Cupcakes with Cream Cheese Frosting. Class fee is P2,000 by guest instructor Flo Bayer.
Italian Cooking Class is on September 24, Saturday, 2-5pm. The demo class teaches recipes for Salmon Risotto, Lasagna Ragu, Aglio Olio, Caprese Tricolare, and Quattro Formaggi con Fungi. Class fee is P2,000 by guest Chef Anton Ballesteros.
For more information on this and on other course offerings, log on to www.themayakitchen.com, e-mail [email protected] or visit The Maya Kitchen Culinary Center every Tuesday to Saturday at 8F Liberty Building, 835 A. Arnaiz Avenue (Pasay Road), Makati City or call 8921185/ 892-5011 local 108 / Mobile No. +63929 679 6102. Call and reserve a slot now!