Easter Sunday marks the end of the holy Lenten season for Catholics around the world, commemorating the foundation of the Christian faith: the resurrection of Jesus Christ.
For many Filipinos, it's a much-awaited holiday spent with family; four-day weekend devoted to reflection and merriment. Much like Christmas, Easter is a joyful occasion that brings the clan together by attending mass as a family, serving up an extra special spread, and relaxing in each other's company.
And let's not forget the best part: hunting for colorful Easter eggs! For parents, it's an exercise in creativity, taking extra effort to paint the eggs and cleverly hide them around the garden, which is just as fulfilling as watching the kids enjoy the hunt.
So, to mark the season, we present two simple but standout recipes from The Maya Kitchen that will surely delight both kids and grownups.
Our Salted Egg Potato Chips is our version of the salted egg chips that have become such a popular snack nowadays. This spicy crispy treat made from itlog na pula (red egg) or itlog na maalat (salted egg); a Filipino delicacy that consists of curing eggs in clay and  salt for several weeks.
There are various brands out there in  the market, but we're super confident the ones you make in your own kitchen using our recipe will be the best you've tasted yet.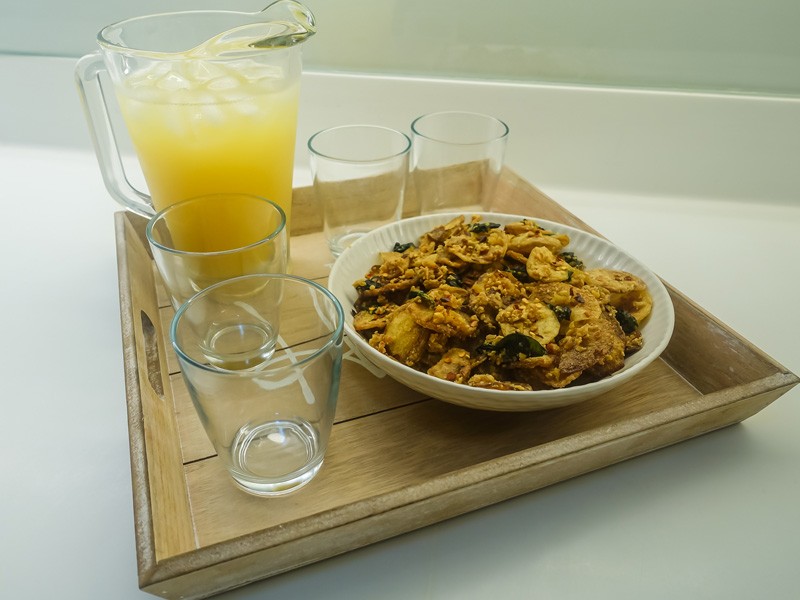 And you don't have to wait for Easter to enjoy these savory treats. Serve them as an appetizer or snack on them during movie nights with the fam! Preparation is so easy and you don't need to be an expert to whip 'em up!
Next up is something we're sure the kids will enjoy. This recipe will also bring out the happy kid in any grown up. Our Easter Carrot Cupcakes are moist and simply delicious! Made from a combination of real carrots and our Maya Whole Wheat Carrot Cake Mix, these mini cakes are a healthy alternative to sugar-laden cupcake recipes. The sweetness comes from the cream cheese frosting and the decorative Easter-themed toppers made from marshmallow fondant.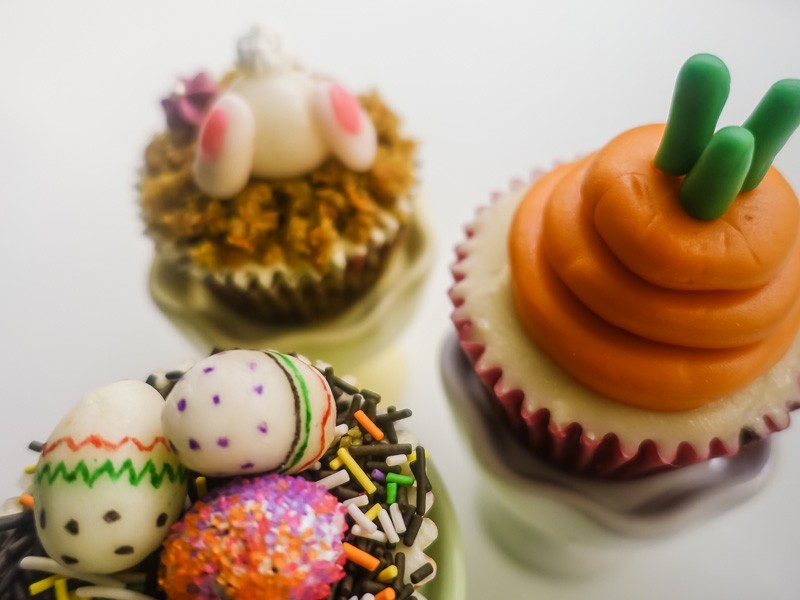 Serve these anytime as a delicious and healthy dessert during birthday parties or even as yummy baon your kids can bring to school. Make sure to pack some extras so they can share the goodness with their classmates.
We at the The Maya Kitchen believe that Easter is as much a family tradition as it is a church one, and we're hoping these special recipes will be part of your Easter feasts for years to come. But don't limit your use of these recipes to your Easter table. After all, everyday should be a celebration of life.