With Valentine's Day just around the corner, we're sure you're already planning how best to celebrate with your special someone.
The prospect of a romantic dinner at a high-end restaurant may seem like the best option, but joining the race for that elusive reservation somehow takes a bit of the romance out of the whole occasion. Why not put extra effort into your celebration by cooking up an intimate and delicious dinner for two?
Now don't be intimidated, because we've prepared a simple but tasty three-course menu that doesn't take too much time and energy. And while you're at it, why not cook it together? It will make the meal even more meaningful. So take out your best dinnerware, light some candles, put on some romantic tunes, and get cooking as a (love) team!
First up is our Cappellini Pomodoro Secchi e Zucchine? This amazingly light yet flavorful pasta contains chili finger, widely considered an aphrodisiac. It also uses cappellini, also known as "angel hair," which is a fine and thin pasta. The sauce contains just a few choice ingredients like extra virgin olive oil, zucchini, sundried tomato, and of course, garlic (also considered an aphrodisiac). This will certainly add some amore to your meal.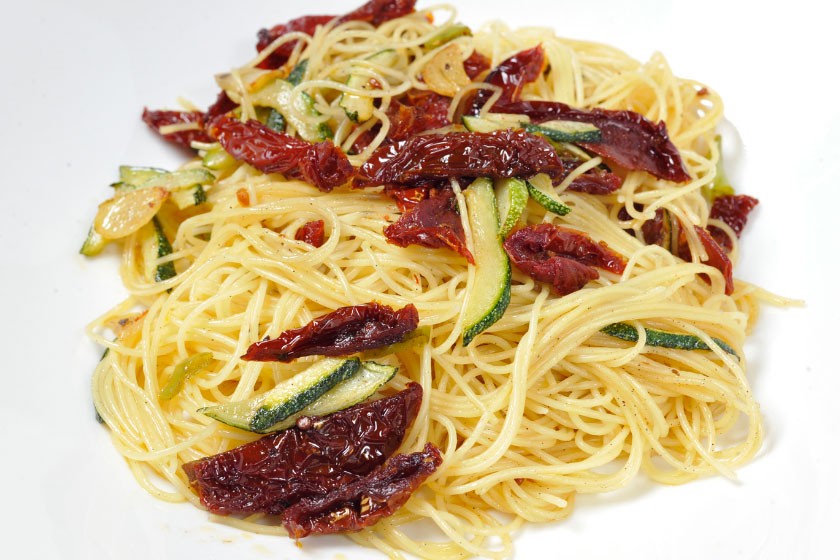 For the main course, some seafood to best complement the pasta. Our Cereal Prawns recipe calls for tiger prawns, curry leaves, red chilies, and—wait for it—corn flakes! This Asian-inspired dish has just the right amount of spice to make you feel warm and cozy inside. Crispy and delicious, this pairs perfectly with your pasta.
Finally, what would Valentine's Day be without sweets? The Maya Kitchen's Red Velvet Cheesecake is a combination of two favorites: the timeless cheesecake and the trendier Red Velvet. This dessert is also a feast for the eyes with its layers of different shades of pink. Top it with strawberries to make it extra special. This decadent treat will surely cap off your romantic meal perfectly. What's more, it's super easy to prepare thanks to our MAYA Decadence Red Velvet Cake Mix. Before serving, don't forget to pop it in the refrigerator for at least 20 minutes after it's cooled down to firm it up.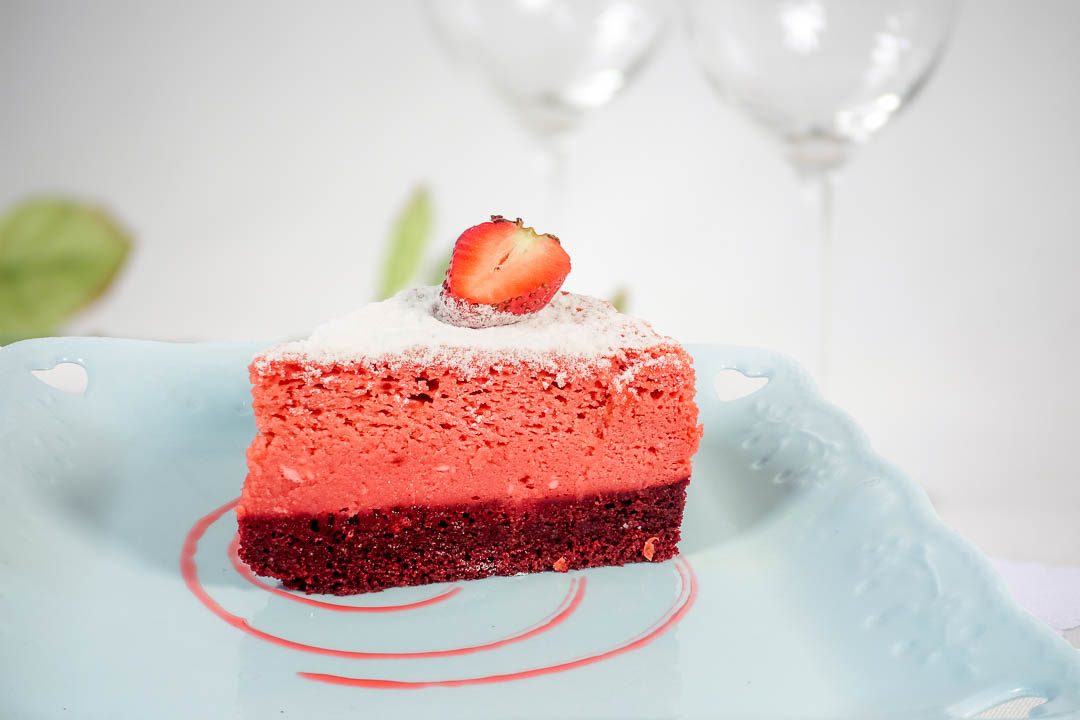 So roll up your sleeves and get ready to have some fun in the kitchen preparing your memorable Valentine's Day dinner. Have a few laughs and revel in the time spent together making something we're sure you'll both enjoy! From start to finish, you and your significant other will enjoy this special meal. Don't forget to chill some champagne for that extra touch! Make sure you leave a comment below on how your Maya Kitchen Valentine's went.