The yuletide season is upon us once again. You can feel it in the cool evening air, and see it in the smiles of children and the young-at-heart, counting the days until Christmas.
The season brings out the best in us. People tend to be more patient, friendlier, more caring, and more giving. What better gift to give AND receive, than something homemade — something with a personal touch.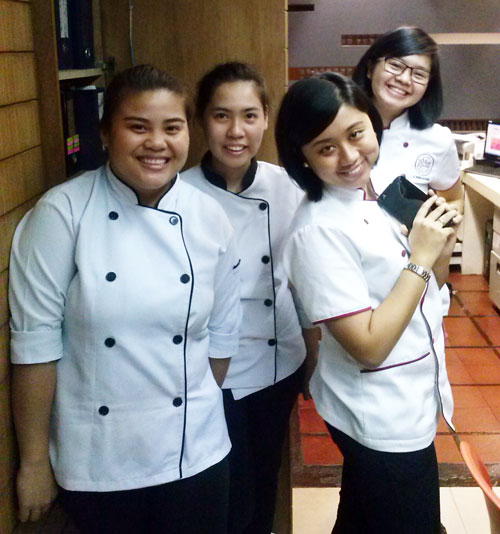 The lovely ladies of Maya Kitchen, who thought of, and prepared these Christmas Food Gift Ideas.
Here are some easy and cost-effective, bake and no-bake ideas for you to choose from, or to jumpstart your own imagination in creating the perfect gift for your dearest friends and relatives.
Cake Jars
Make some cake, and bake it in a nice, clear jar. Add a ribbon, or a post-it note, and your all set.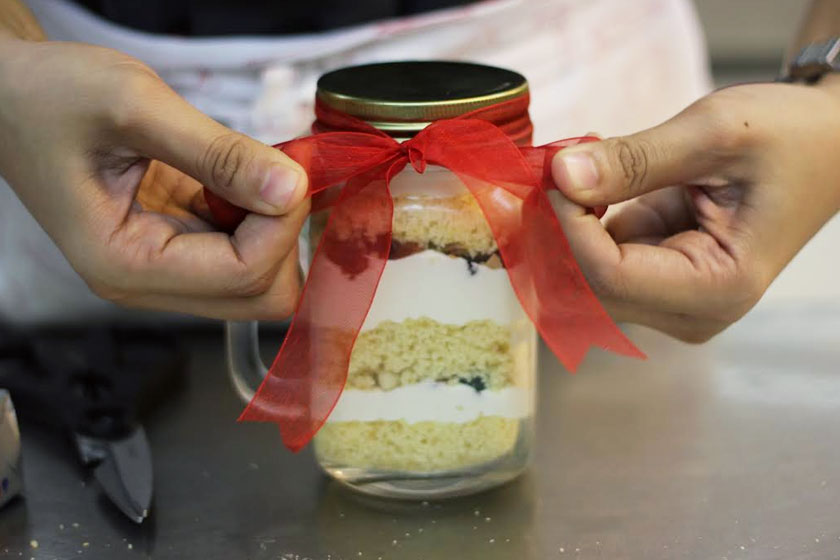 Who would appreciate it: Your mom, and other female friends, and relatives.
Bacon and Cashew Cookies
It's a cookie, and it has bacon. What more can you ask for?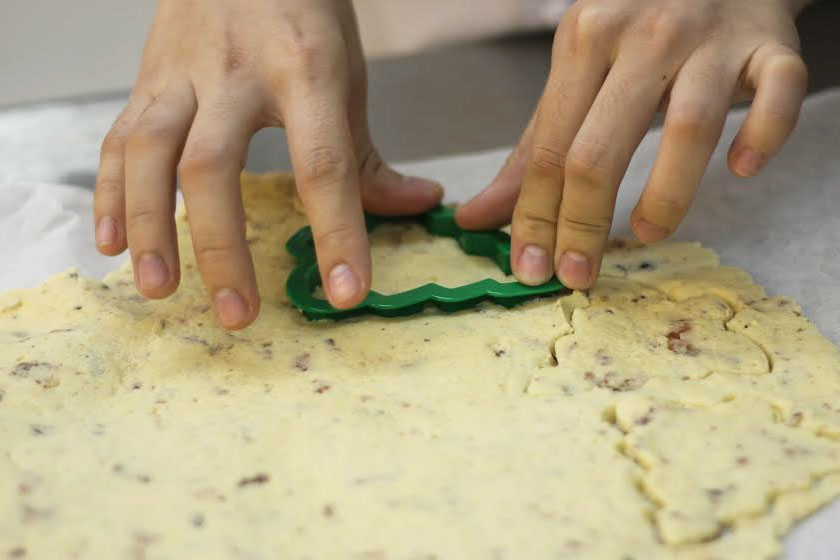 Who would appreciate it: Your dad, titos, male cousins and friends.
Caramel Flavored Coffee Syrup
Coffee aficionados will love that they can pour this magic potion freely on their brew, or any drink or dessert, for an instant pick-me-up.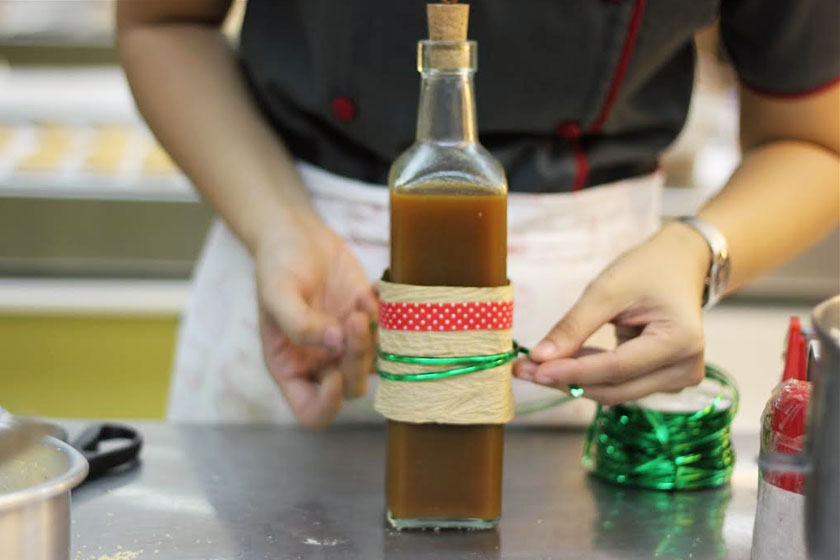 Who would appreciate it: Anyone who loves coffee, or has a sweet tooth.
Cookie Sticks
Forget about bread sticks. Cookie sticks is where it's at.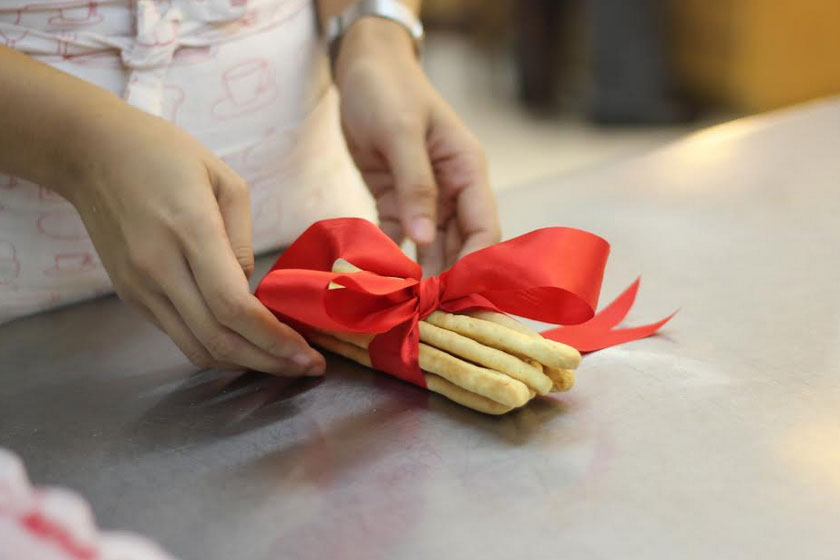 Who would appreciate it: Office friends and colleagues who enjoy snacking at work.