It's graduation season once again, and we know that how we celebrate this milestone is almost as important as the actual ceremony. Whether your graduate has completed preschool or college, it's crucial they feel their loved ones are proud of their efforts. After all, this is a rite of passage that marks the next chapter in their lives.
If it's one thing Filipinos excel at, it's creating memorable celebrations. Restaurants are usually filled to the brim this time of year, so why not take the extra effort to prepare a feast in your own home. The Maya Kitchen believes there's something extra special in celebrating where your graduate is most comfortable.
This feast need not be fancy. In fact, your graduate's favorite comfort foods should come to mind, with each dish striking a happy note. Go the extra mile by serving a full course meal; from appetizers to soup; from the main dish to dessert. Invite your extended family to join in, but it's important to remember that you're cooking up a storm for the celebrant. Make sure they're the focus of the gathering.
We've a compiled an extraordinary menu featuring signature dishes from some of the country's top chefs. We made sure to include specialty dishes that would best suit an occasion like this one with distinct Filipino influences as a fitting homage to our graduates.
For your appetizer, why not start with Kanto Freestyle's Hot Pandesal with Assorted Spread.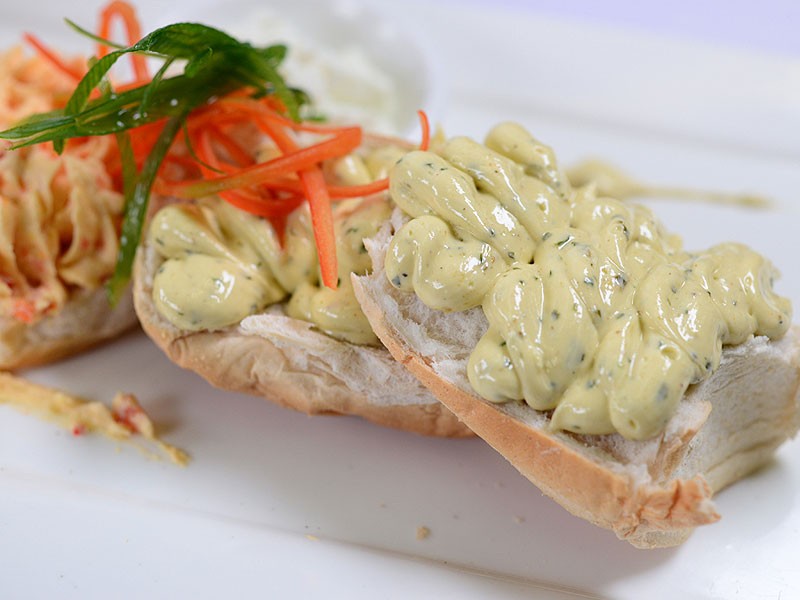 This recipe will teach you how two make two types of spread: Cream Cheese Pimiento and Pesto Butter . Slice your pandesal in two and repeat the procedure until you have enough to feed your guests. Make sure to toast them well (but don't overdo it) and serve with the spreads. Voila—an appetizer that calls to mind childhood snack time memories!
For soup, we recommend our recipe for Bulalo Ramen by renowned Chef Seiji Kamura, who has taught several Japanese Cuisine Lifestyle Classes, as well as The Maya Kitchen's Culinary Elite Series.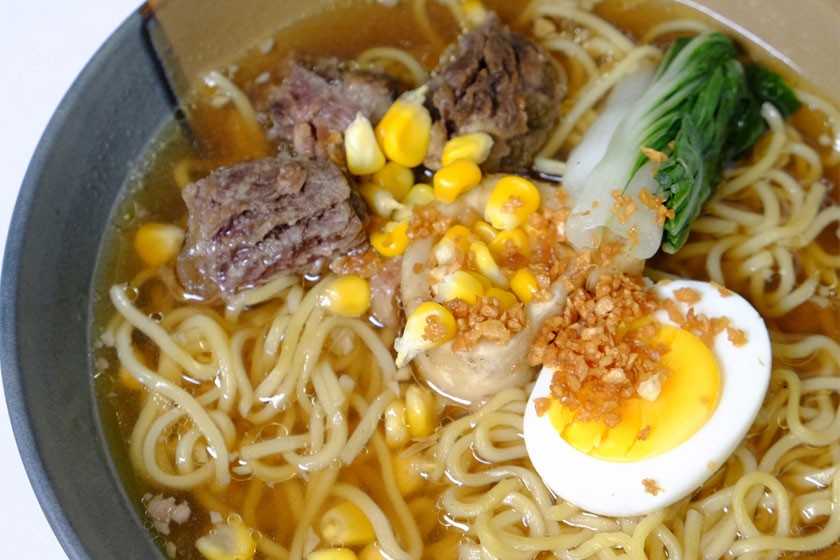 This hearty dish features tender meat bits swimming in a rich beef broth of noodles and veggies topped by slices of boiled egg, corn, and pechay. Comfort food at its finest!
For the main dish, let's go with a traditional Filipino favorite from the celebrated Café Romulo: Lola Virginia's Chicken Relleno, as presented during their demo at The Maya Kitchen Culinary Elite Series.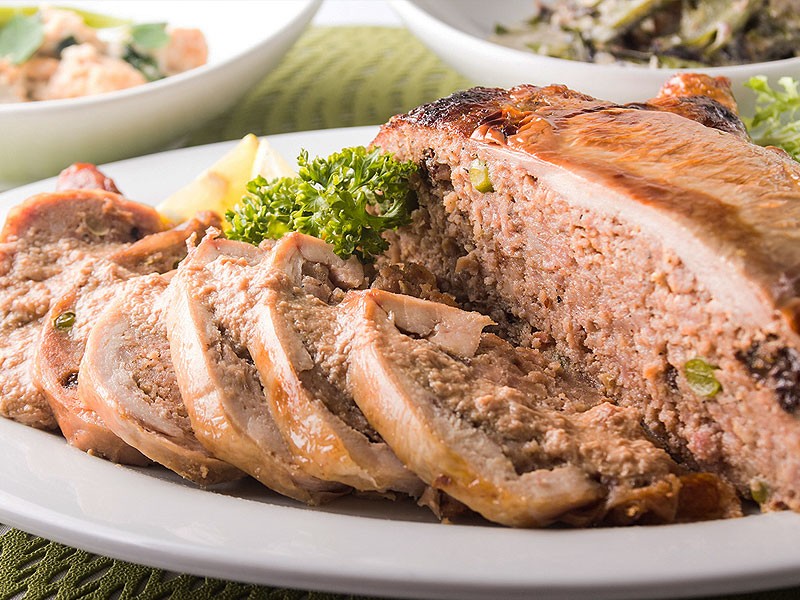 Treat your fresh grad with some deboned stuffed chicken filled with a wonderful meat mixture that includes chorizo, ground pork, and Vienna sausage, among others. Serve this with steamed rice and watch them dig in.
Finally for dessert, we came up with something simply delicious, easy to make, and most importantly, appropriate for the occasion, the Congratulations Mug Cake.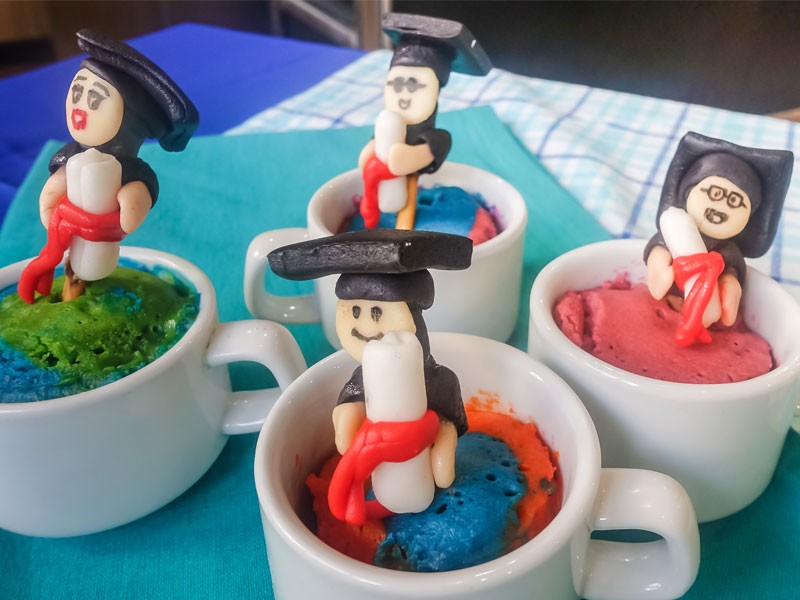 All you'll need for the cake is egg, oil, water, and of course Maya Original Hotcake Mix, which you will be cooking in the microwave. Flex your own creative muscles by making a special graduation day topper out of marshmallow fondant. Doesn't that sound so cool and exciting?
With this special meal, we're certain your graduates will feel as special and fulfilled, as they deserve to be. And it's all thanks to you!