Who doesn't love flower toppers on their cake? And although gum paste and fondant are wonderful ways to decorate, buttercream is the way to go if you really want to make a statement!
Making these simply delicious flowers may look difficult, but with a little help from The Maya Kitchen, it really is quite easy. Your friends and family will do a double take once they see your cake adorned with these sweet and simply delicious blooms.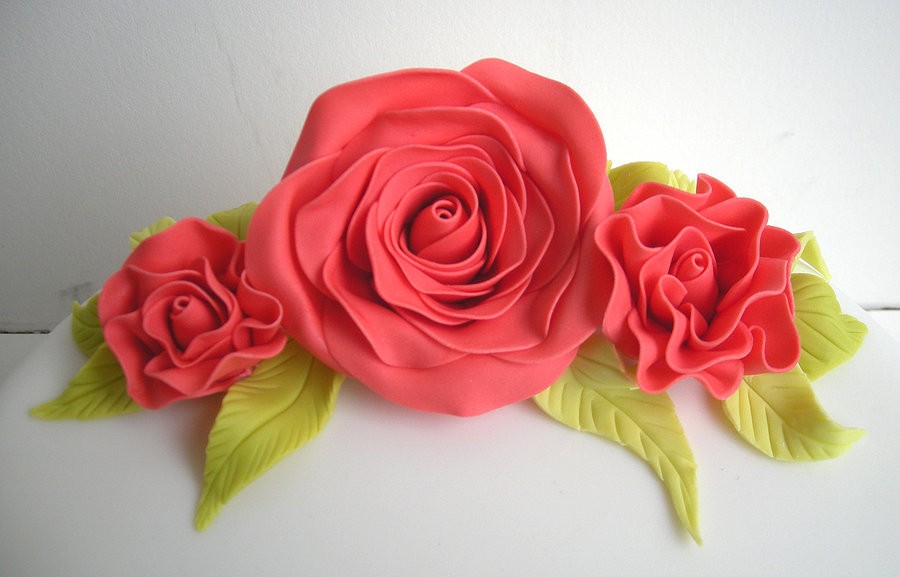 Here are some points to remember when piping buttercream flowers:
Search Google for images of actual flowers as reference and print them out.
Your buttercream flowers should not only look good, but taste good as well!
When decorating cakes with a variety of flowers, use different shades of green for the foliage to give it a more natural look.
Use assorted piping tips and bags, keeping similar tips of different sizes together as one "type".
It is best to pipe your flowers onto a square of parchment on a piping nail before transferring them to a tray and freezing. The frozen flowers will be easier to lift and position on the cake.
Only remove the frozen buttercream flowers just before you use them.
Using a tip coupler allows you to use the same color piping bag while changing tips easily .
Vary the size of your blossoms to mirror nature.
It is best to decorate your cake with buttercream flowers in an air conditioned room, for obvious reasons.
If you have shaky hands, rest your elbows on a bench, or tuck your elbows onto your hips.
The Maya Kitchen offers baking and culinary classes at The Maya Kitchen Culinary Arts Center, 8th Floor, Liberty Building, 835 A. Arnaiz Avenue, Legazpi Village, Makati City. Students can pick from a range of upcoming classes or schedule private group classes. Click here for class schedules.
The Maya Kitchen is open from Tuesday to Saturday, 8AM to 5PM. For more info, call (02) 892-5011 loc. 108, 0929-679-6102, (02) 892-1185, or email [email protected].