In addition to our carb-rich staple of rice, sliced bread has always been a grocery list mainstay and so much a part of any Filipino household. We have toast for breakfast, make sandwiches for our kids to take to school, and we're even guilty of grabbing a few slices from the fridge for those midnight hunger pangs.
However, we at The Maya Kitchen also know that Filipinos are big on home baked bread—from pan de sal with their morning coffee, to local pastries like kalihim, pan de coco, and monay from the neighborhood panaderia. We often indulge in the wide variety of cupcakes and pastry snacks that can sometimes fill an entire aisle of your local grocery.
Another thing we observed is how fond we are of pastries with filling. Biting into a yummy, flaky pastry can already be a pleasurable experience. What more when there's something sweet or savory inside?
For instance, hopia is a perennial favorite. Chinese immigrants brought this mung bean-filled treat to the Philippines over a century ago, and we have since added our own touch with fillings made with ube, mango, and even candied pork.
Another local pastry with a strong Chinese influence is siopao or cuapao. No longer just served in Chinese restaurants, it's now available from street vendors and in almost every convenience store. There are two kinds of siopao: asado, made with sweet beef or pork stew, and bola-bola, which comes in a variety of ingredients, including pork, beef, chicken, and even shrimp, or salted duck eggs. In fact, you may want to try making it yourself with our recipe for Siopao, which includes our signature filling.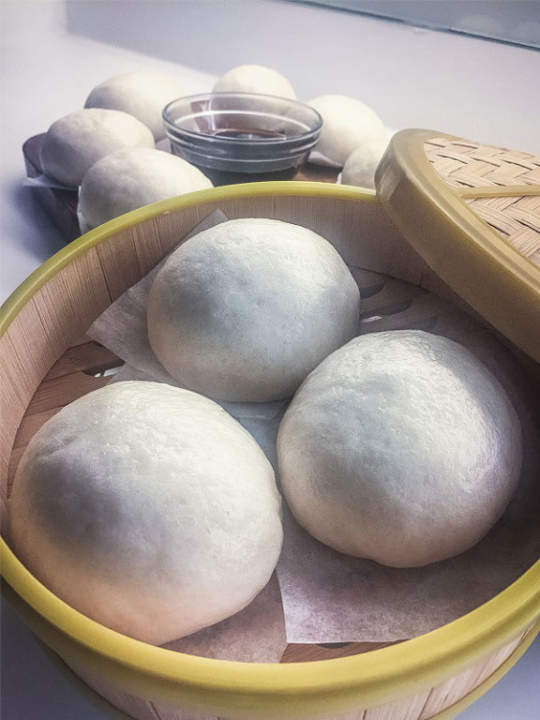 Empanada is another popular local pastry with filling. Although Spanish in origin, the Ilocanos have taken it to a whole new level. The traditional empanada is basically a pastry with a thin crust that contains a filling that is usually made with ground beef, carrots, potatoes, and raisins.
Why not make these delicious local pastry treats on your own? Pastry making can be challenging, but armed with the right training, it can be perfected, and that's why we're inviting you to join our Pinoy Pastries with Filling class on July 22, 2017 from 9 a.m. to 1 p.m. at the Maya Kitchen Culinary Arts Center. This hands-on group workshop will teach you how to bake hopia, siopao/cuapao and empanada. Learning is so much more fun with good company and an experienced teacher, which is definitely what The Maya Kitchen has to offer. To register, call 892 5011 local 108 or 0929 6796102.
Now we know how amazing a loaf of store bought sliced bread can be, but we dare say that knowing how to bake your own filled pastries is even better!