Mom and dad, it's about that time to gear up for the upcoming school year! Summer was a blast, but now the break's over to make way for days of learning. Don't expect them to be overjoyed though. It's up to you to make them understand the role of education in their future.
We at The Maya Kitchen know how much effort goes into every new school year. Aside from tuition fees, school supplies, and uniforms, we also need to think about what our kids will have for breakfast and baon.
Sure, you can always give your kid enough pocket money to eat at the school canteen. But how sure are you that the food they serve is good or even healthy? We know you want what's best for your kids, and so do we.
Before you tell yourself you can't handle the daily grind of making them breakfast and baon, we're going to jump right in with some guidelines to help you out!
1. Wake up Earlier Than Usual
Okay, so this may seem harder for some of us, but a little discipline and a good alarm clock will work wonders. After awhile, your body clock will adjust. We recommend you set the alarm for at least 2-3 hours before your kids need to leave for school. This will give you ample time to prepare their meals.
For breakfast, start their day right with our Cream Cheese Cinammon Swirl Pancake! We're sure your kids will go nuts for these.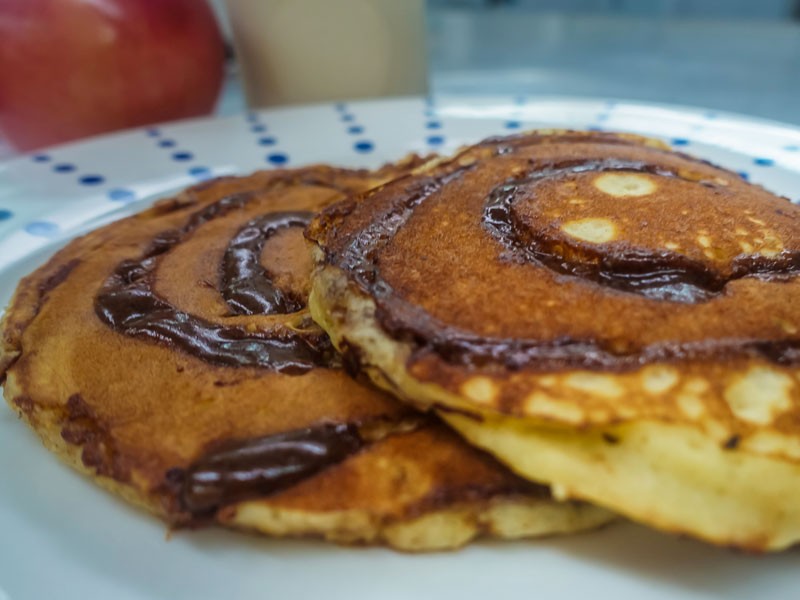 2. Plan Ahead
You'll need to plan ahead to avoid running to the store more than you have to, and thinking about what food to prepare will take up even more of your time. Make a list of what the kids can have for baon for the week and purchase the ingredients way ahead of time. Choose delicious but easy-to-prepare dishes, like our Chicken Kushiage: skewered chunks of chicken fillet cooked until golden brown and served with homemade katsu sauce.  it's super simple and super delicious!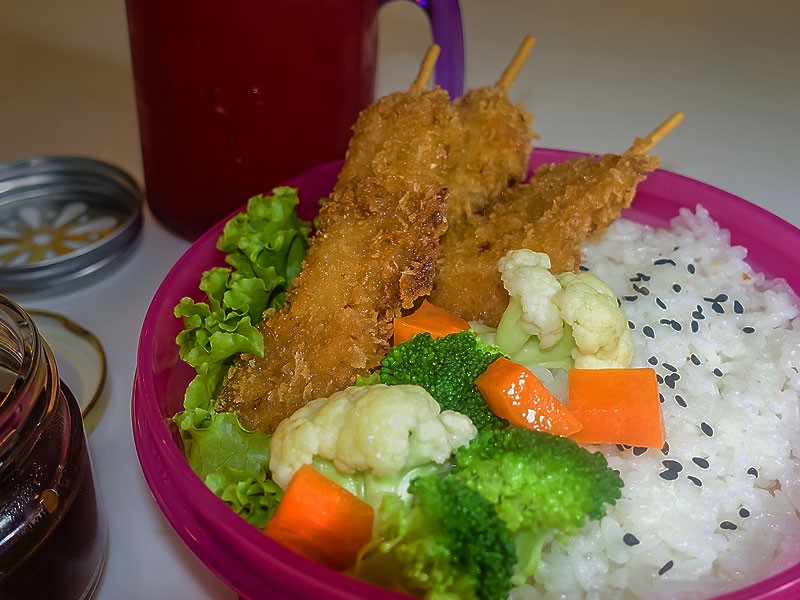 3. There's Nothing Wrong with Leftovers
If you're really pressed for time because you have to run off to work, prepare more food for dinner the night before so you can pack it up for the next day's baon. If you're worried your kids will grimace at the sight of leftovers, be creative and rework last night's meal. For example, if you served adobo the night before, turn it into the amazingly good Adobo Rice of XO46 Heritage Bistro. Pack it into a good thermal lunch box to keep it warm. Your kid will not have anything to complain about!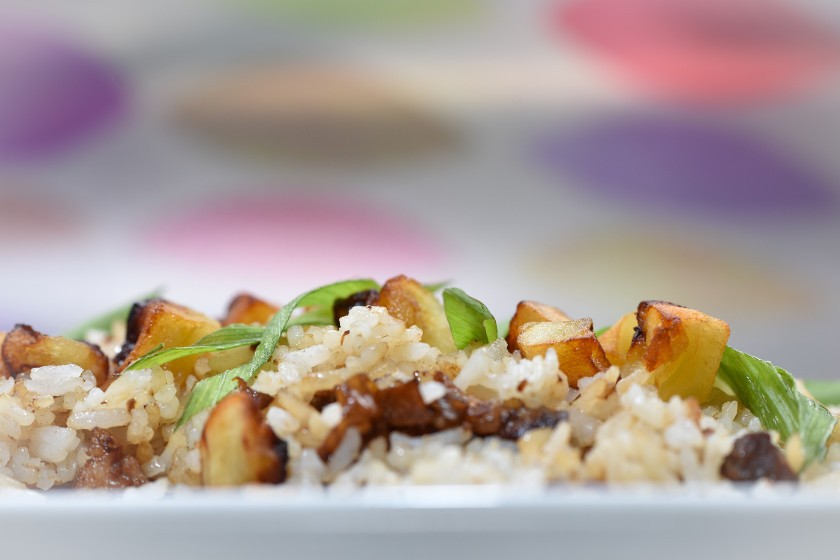 We won't deny that it's going to take some extra effort on your part to prepare both breakfast and baon daily. But, we assure you it's worth sending the kids to school knowing that they'll have happy tummies full of yummy and well-prepared food from home!