Nowadays, when you dine at Filipino restaurants, you'll find that you can enjoy many of the classics while still experiencing something novel. Perhaps it's in the preparation or the presentation, but more often than not, you'll find that it's combining many traditional flavors into one spectacular dish.
We at The Maya Kitchen believe that although this may seem intimidating at first, there's no reason you can't cook up some classic dishes with a modern twist in your own home. Not only will you challenge your culinary sensibilities, you'll also be saving yourself a trip to an expensive restaurant.
The first thing you need to consider when you want to update a classic using new ingredients is whether it will make it taste completely different or not. If you're going for an updated version, you need to remember that every bite should be reminiscent of what it's based on. Otherwise, it's no longer a modernized take but an entirely new dish altogether.
Traditional Filipino dishes can—for lack of a better word—look a bit messy. Think a plateful of pancit or a big bowl of adobo. Presentation can play a big part in giving classic fare that modern twist, and serving them in bite-sized pieces, garnished with fresh ingredients, or artfully arranged on a plate can mean a world of difference to those you're serving. Plating is an art form in itself.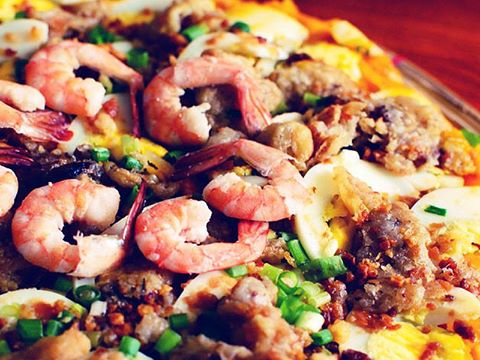 Replacing key ingredients is also another means to modernizing Filipino cuisine. Say you're looking to update your adobo recipe. Rather than using pork, which is more common, try using pigeon or lamb. Remember that adobo consists of a cooking process that involves marinating. By sticking to the technique, you will still be faithful to the recipe but with a fresh perspective. You may also want to consider replacing what it's served with, so instead of serving your lamb adobo with white rice, you can turn it into a salad or a wrap. The possibilities are endless, but at the end of the day, people who are eating your spread will know where you got your food inspiration.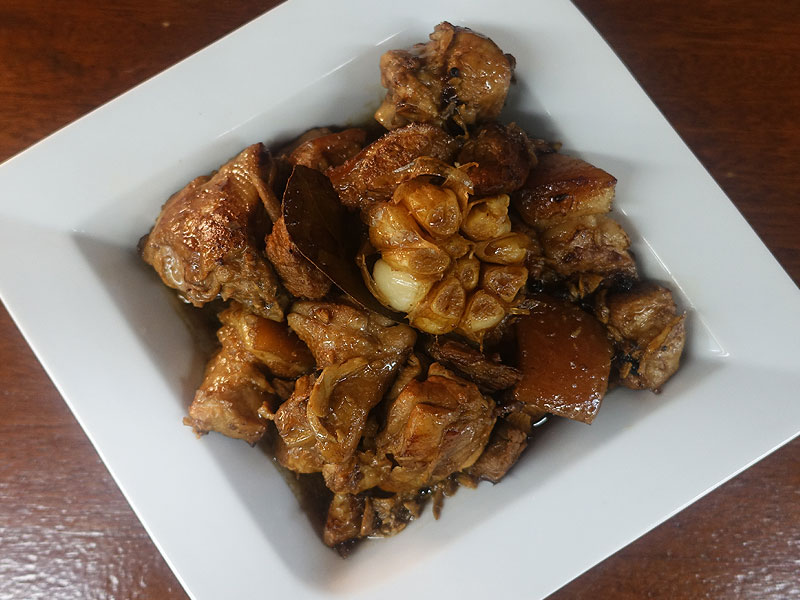 Filipino dishes like Pork Chicken Adobo can be modernized by using pork or lamb as the main ingredient.
All that being said, The Maya Kitchen would like to invite you to our Modern Pinoy Fare class on August 19, 2017, from 9:00 a.m. to 12:00 p.m. at our Culinary Arts Center. Class fees are at Php2,000.00 per head. Interested parties can contact 892-5011 loc. 108 or 0929 6796102. This class will teach you how to cook a whole meal. For appetizers, learn how to make Stuffed Squash Flower (with Kesong Puti and Local Garlic Longganisa stuffing). You'll also learn how to cook Noodle-Salted Egg Pancit Malabon Style. For your main dish, learn how to make Crispy Dinuguan. Finally, for dessert, learn how to make our Mango Sago Pomelo Cup.
Prepare to wow your family and friends (the older set included) with an amazing meal of traditional Filipino flavors served up in surprising, delicious and modern ways.