Growing up in the 80s was awesome. It was a period when we had the best of both worlds: the emergence of cutting edge technology balanced out with good, clean outdoor fun.
No cellular phones, no Spotify or YouTube, no selfies. It was all partylines, cassette tapes, and Polaroid cameras.
It was all about spending Saturday mornings watching cartoons or playing Space Invaders on the Atari, and afternoons climbing trees, biking around the village, and playing patintero with the neighborhood kids. And we were home before the sun went down just in time for dinner.
Today, getting your kids off their gadgets to play outside is almost unheard of.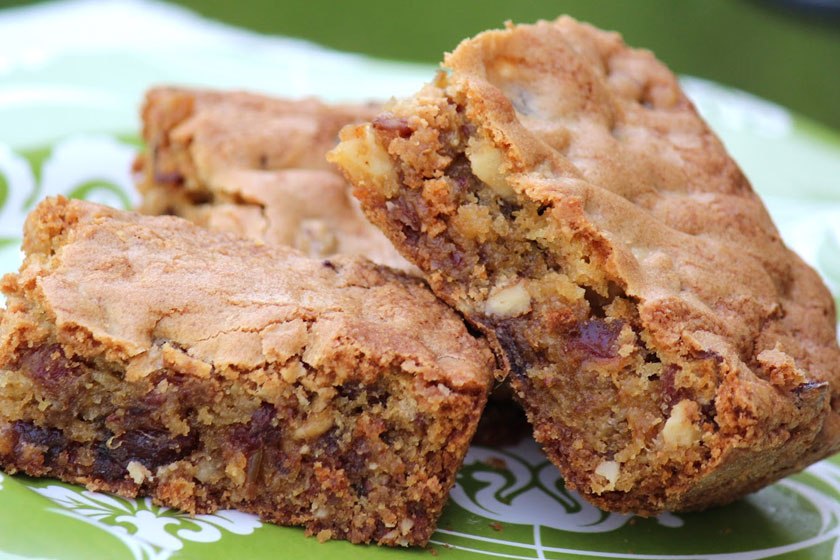 Visit The Maya Kitchen and New Gen Baker for more Filipino recipes to make your next celebration simply delicious!
However, The Maya Kitchen believes that there's one thing that all generations have in common: the love of stuffing yourself silly with some sweet homemade treats!
80s favorites like Snickerdoodles, Food for the Gods, and Butterscotch Bars are every bit as popular today as they were back then, and for good reason!
Fill up your cookie jar or pack a few in your kid's baunan and share the same delicious memories you enjoyed in your youth.
Snickerdoodles
Can anything beat a batch of Snickerdoodles served with a mug of warm milk on a rainy afternoon? These simple cookies are incredibly easy to make and a surefire hit with kids of all ages.
Food for the Gods
Anybody who has ever eaten these sweet, moist bars will agree that they are deserving of their name.
Though they're usually served during the holidays, these sweet bars are chock-full of walnuts and dates that make you wish they were served all year round!
Butterscotch Bars
Chewy and sweet, these golden bars are perfect to bring on family vacations. If you're in for a long car ride, make sure you have a tub of these for everyone to munch on.
Just take one bite from one of these delicious goodies and you'll agree that butterscotch bars should be a household staple and are a perfect gift for pasalubong.
Learn how to make Snickerdoodles, Food for the Gods, and Butterscotch Bars, and other classic recipes from scratch by signing up for The Maya Kitchen's Bars and Cookies Workshop. The next one is happening on August 27 at 9:00 a.m.–1:00 p.m. at the Maya Kitchen Culinary Arts Center. . Call (02) 892 1185 or email [email protected].
Register now as this class is on a first-come, first-served basis.