You probably know Maya because of their hotcake mixes, but there's so much more to this homey, comforting brand of classic Filipino house foods, that's been around for over 50 years.
1. In the 1960's, Maya came up with a wheat-based product, called Maya Wheat Crunch. It was a delectable snack that resembled kropek, or shrimp cracker, long before the time when rows of chips, cookies, and chocolates would fill our grocery shelves. It came in a distinctive tin packaging, and in several flavors like cheese, and barbecue. Unfortunately, manufacturing for this product was discontinued in 1981, because of a fire that occurred in the plant, but the memories of this fun and nostalgic snack remain.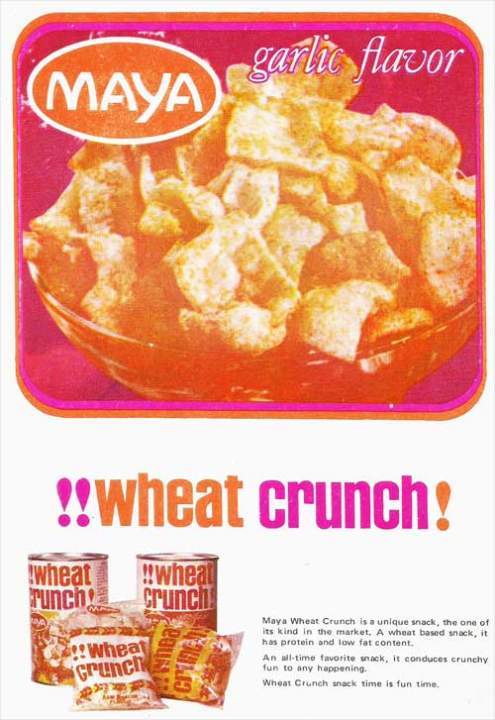 2. Believe it or not, Maya used to have its own fully integrated meat line, which included products like Hotdogs,Vienna Sausage, Corned Beef, Ham, Bacon, and even Paksiw and Mechado. They grew their own cows, had a piggery, and processed and packaged their own meats.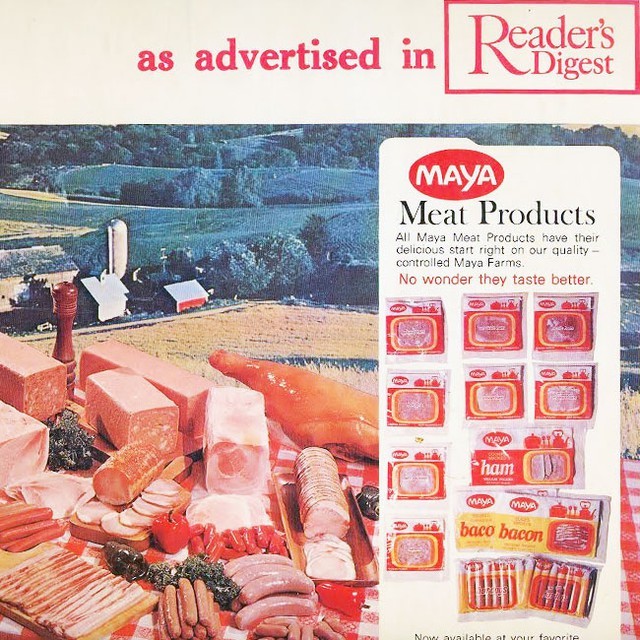 3. The whole meat line was created in The Maya Farms, which was well-known for running on biogas, developed by Dr. Felix D. Maramba Sr. The plant was powered by methane gas from the harvested manure; there was even a ceremony where Meralco officially cut their electrical power in the Maya Farms.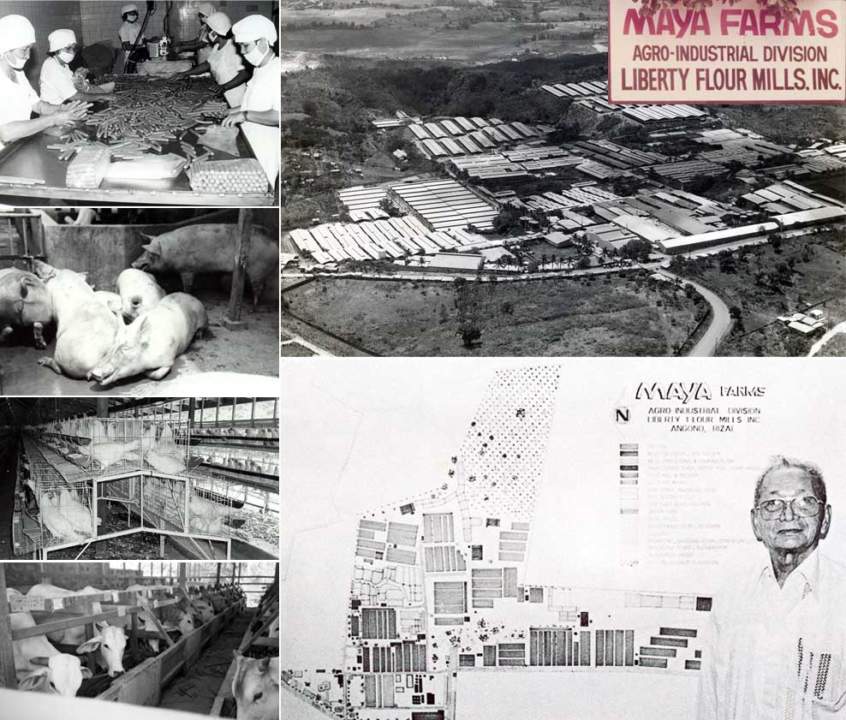 4. In the 1990's, Maya introduced its revolutionary Oven Toaster Mixes — the first of its kind in the world. Recognizing that only a limited number of Filipino households had ovens back then (something that still holds quite true to this day), by designing a product line, specifically for a more popular kitchen appliance, Maya has spread the joy of baking. Now, with just an oven toaster, anyone can be a baker! The concept was such a big hit, that other brands soon followed suit, claiming to have their own oven-toaster ready mixes. Popular mixes include banana Cake, Brownies, Bibingka, and Buttercake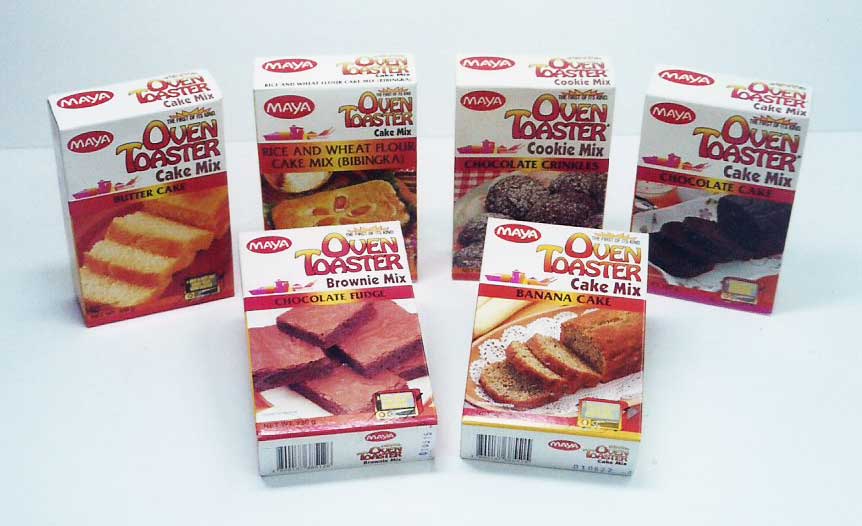 5. Maya only established its own brand of All-Purpose Flour in 2010. Before this, the company manufactured Maya Flour, the leader in its category for the longest time. However, in 2010, the licensing agreement was not renewed, so Maya came out with their own brand of all-purpose flour.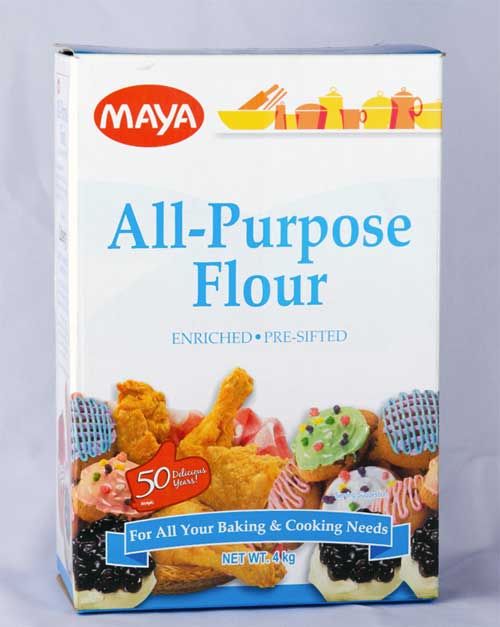 6. In an initiative to get baking back into the household, Maya launched its NewGenBaker.com website in 2010.  It acts as a hub that encourages people to share their recipes and experiences, and also feature both professional, and amateur household bakers.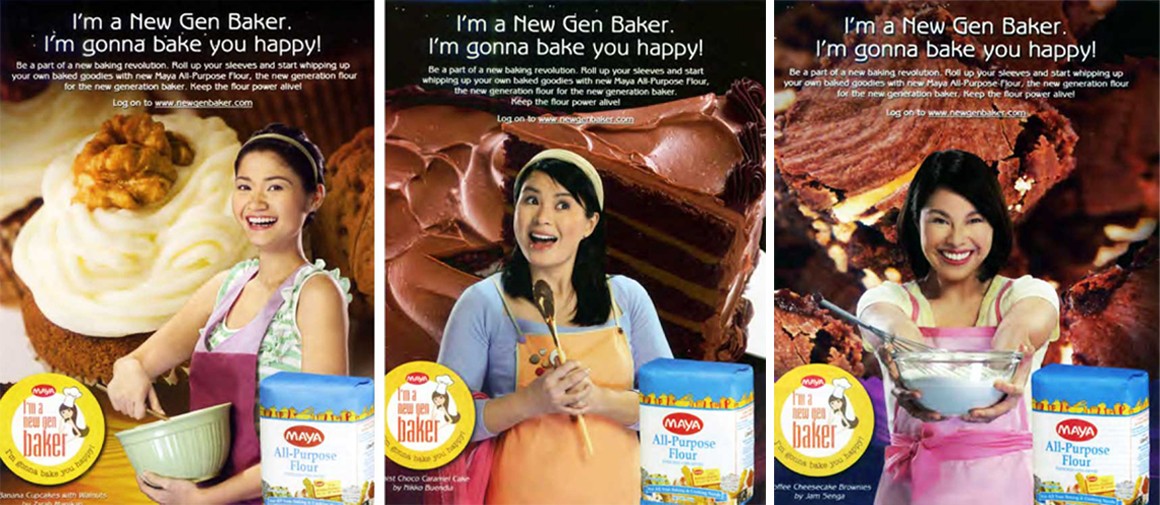 7. In line with the health trend, Maya came out with the Thinkheart Whole Wheat Pancake Mix, the first and only locally produced whole wheat mix. It offers more fiber, and uses muscovado sugar, making it a healthier alternative without sacrificing any flavor.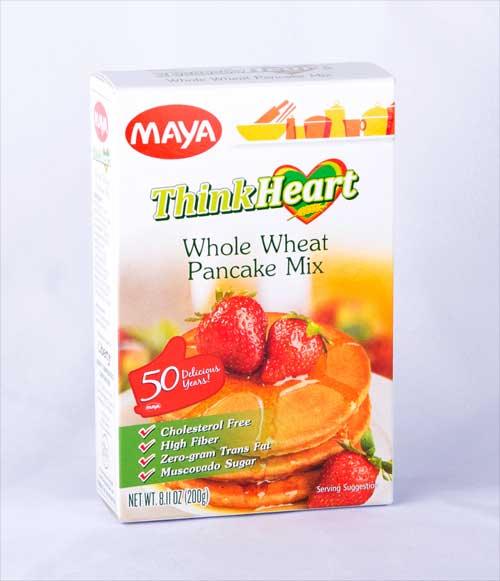 8. The original Maya logo was curvy with pointed ends, resembling the wings of a bird, and was blue, white and orange. In the 1970's, a graphic designer named Duane Quintal was commissioned to update it into something more modern. The new logo featured simplistic shapes, a more vibrant, red-orange background, with an illustration of a smiling Maya bird with a toque and apron; this is still the logo Maya uses to this day (sans the bird). These days, it's Quintal's son, Kirby, who works with Maya in packaging designs.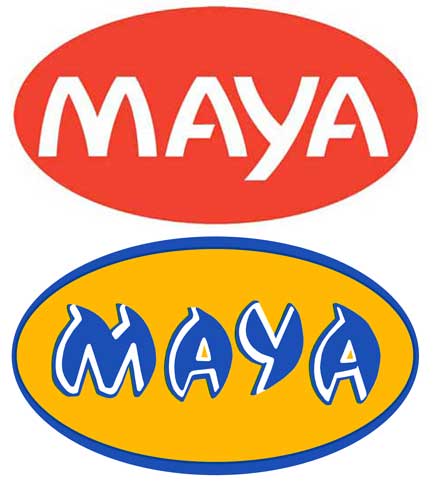 9. Chef Nora Daza, the topnotch restaurateur of her time, had very close ties with the Maya family. With her exemplary culinary training, she was, and still is, known as the culinary icon of the Philippines. She often did cooking demonstrations for Maya, never forgetting to support Maya in her cooking endeavors.
10. To commemorate the 50th year of the Maya brand in, and The Maya Kitchen in 2014, Maya is launching a special cookbook —  "Simply Delicious: 50 years of Good Food from Maya." It features over 100 of the best-loved recipes, throughout the past 5 decades, Maya Cookfest winning recipes, and recipes shared by top chefs, who demonstrated at The Maya Kitchen's Culinary Elite Series — definitely something you would want to get your hands on.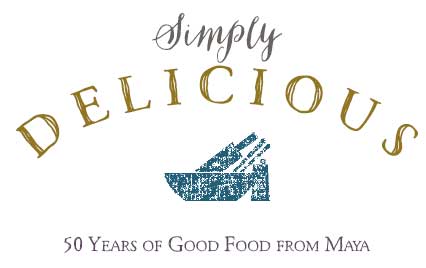 It's been an absolutely amazing 50 years, full of homey foods, anybody can prepare and enjoy with the people they love. Maya will definitely strive to create an even brighter future, through innovative, quality products.