Culinary Elite Recipes: Chef Penk Ching at The Maya Kitchen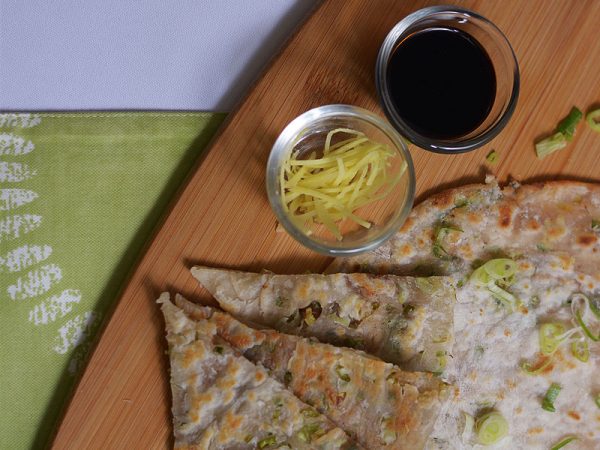 | | |
| --- | --- |
| | |
Sift all-purpose flour in a big mixing bowl. Add water gradually and mix well.  It will be very sticky. Sprinkle with flour and let it rest for 25 minutes. Cover with a damp cloth.

Knead dough into a ball and form into a long baston.  Cut it into 4 equal pieces.

Sprinkle the whole dough with salt, 5-spiced powder and scallion. Roll the ball as thin as possible. 

Spread 2 teaspoons of oil all over the dough. Add five-spice powder, salt, spread all over. Roll into a baston again and coil it and fasten the end with water.

Roll out again in round around 1/16 of an inch. Heat up oil in the frying pan and fry the dough, 2 minutes on each side.