Culinary Elite Recipes: Chef Penk Ching at The Maya Kitchen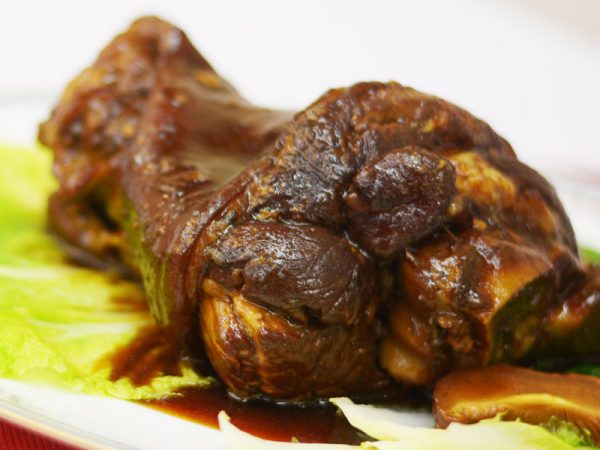 | | |
| --- | --- |
| | |
In a pot, parboil leg with water for 10 minutes. Remove all impurities and water.

In a casserole, add the "Casserole" ingredients. Bring the mixture to boil.

Add the parboil leg to the broth mixture in the slow cooker or heavy duty casserole and cook to simmer until tender. Boil Chinese pechay in a separate sauce pan.
Line the bottom of the platter with the boiled pechay.

Remove pork from cooker and place on top of the pechay and pour sauce over.

Garnish with wansuy or cilantro and star anise. Serve hot.